I know we already have differentiated stats per character, but the overall score still combines them together... So say on my page.



Overall my K/D on TS is a 1.2 due to my room mate(s) being lumbering idiots with PvP.

MY character is 1.83



My room mate dragging me down is .66..... he likes to Melee EVERYTHING...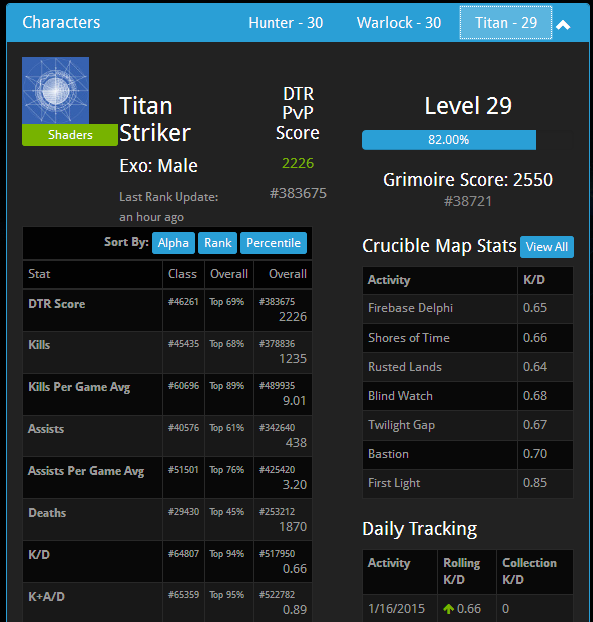 Now, I'm not suggesting we do away with the overall TS or DTR, but I would LOVE to see what my TS is per character if possible... since I'm the only one that gives a damn about K/D at home :l