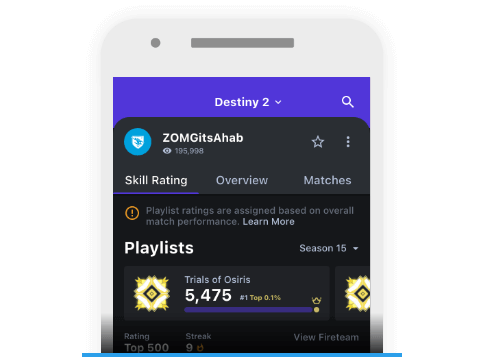 Player Profiles
Track your overall performance in all playlists.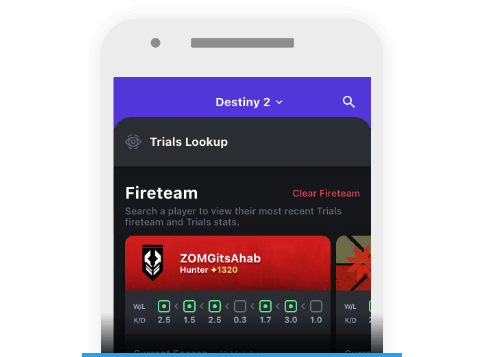 Trials Fireteams
Easily view weekly, monthly, seasonal, and lifetime stats of your opponents in Trials of Osiris.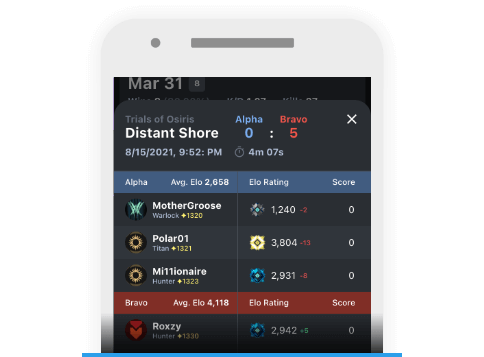 Match Reports
Dive deep into a match and see how sweaty it was.
Ditch the Ads with TRN Premium
Upgrade today for the Premium ad free experience across all Tracker Network websites, including the mobile app.
Get Premium