Happy reset day, Guardians! Last week you rallied to support your favorite factions and when the dust settled, New Monarchy and it's supporters emerged victorious. Grab that sword and take your victory lap!
Here's your reset activities for the week of November 14th – November 20th.
Flashpoint: Titan
Travel to Titan to complete Public Events to complete your Flashpoint milestone. Remember to turn your Public Events into Heroic Public Events for a chance at better loot. Once the Flashpoint milestone is complete look for the world boss at the end of the next Heroic Public Event following milestone completion. If you don't know how to activate Heroic Public Events, read this article by AvgJoe227 http://destinytracker.com/article/201/heroic-public-events-how-to-start-them
Flashpoint Reward: Powerful Engram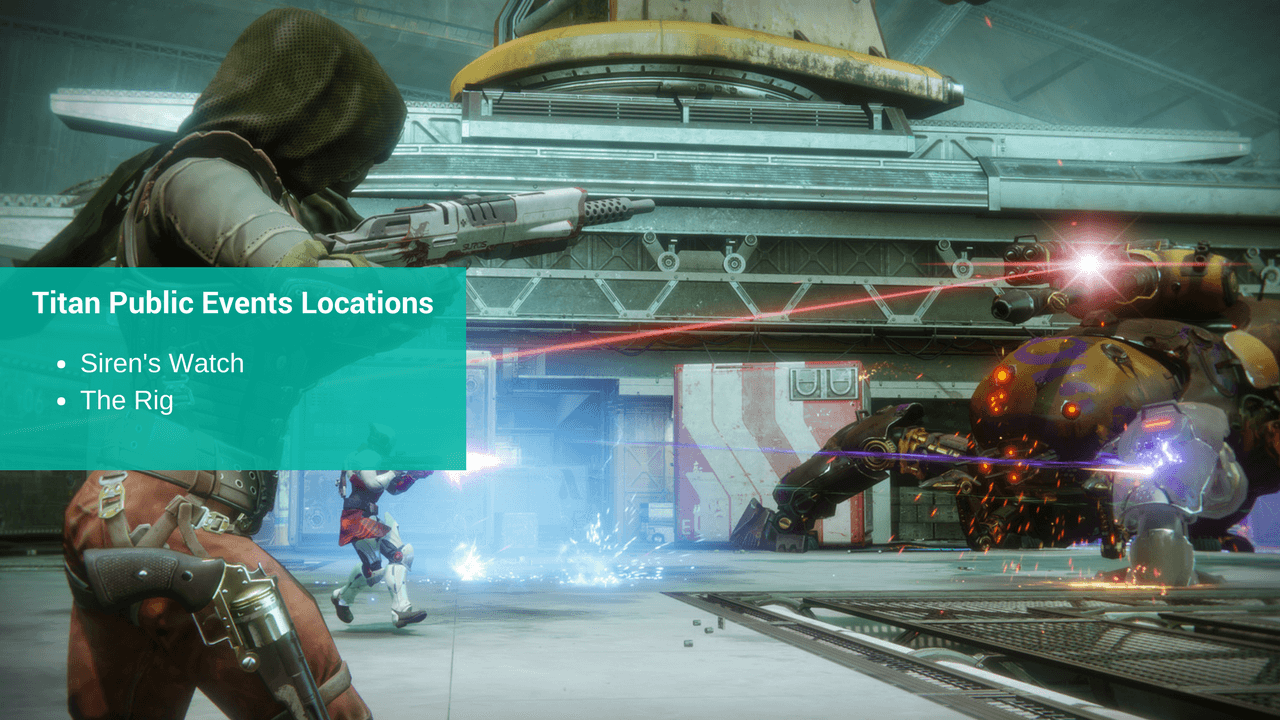 Cayde-6 Treasure Maps: Nessus
Be sure to visit the Cayde-6 and purchase the 5 treasure maps (4600 glimmer each) leading to Cayde's special loot chests before taking off to Titan to complete your Flashpoint milestone.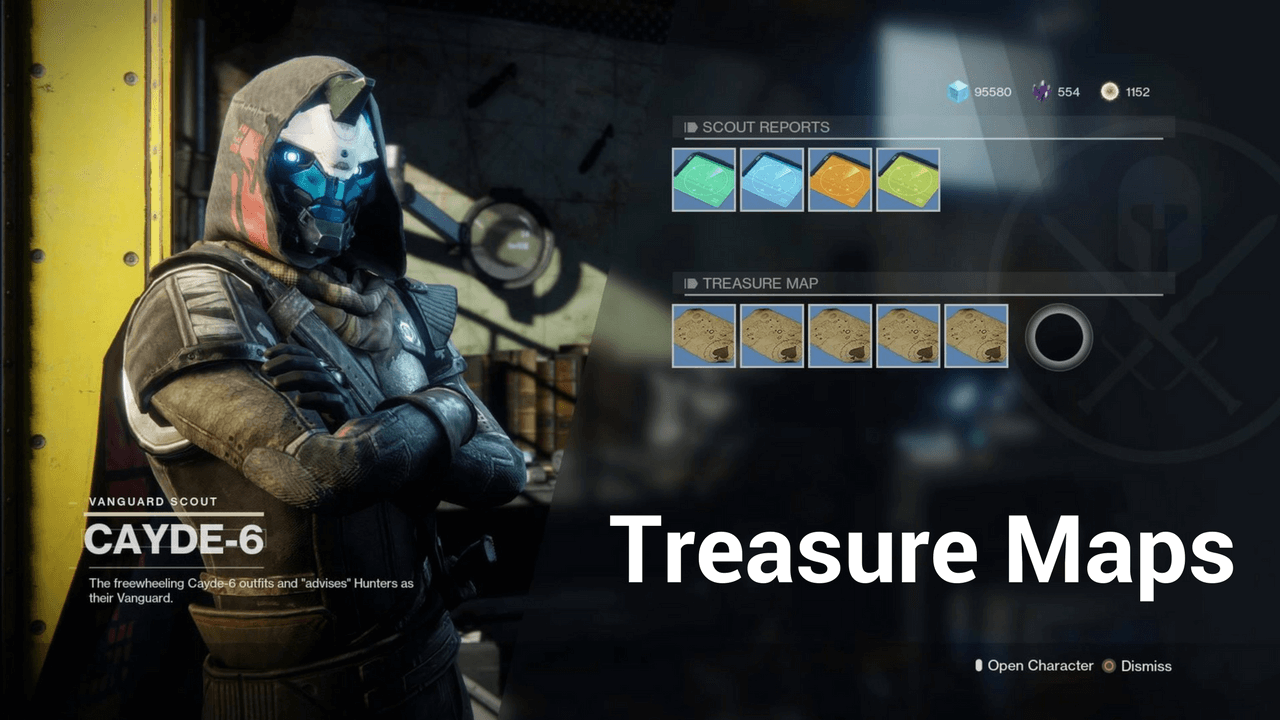 Call to Arms: Crucible
Win glory by participating in Crucible matches. It typically takes between 5-7 matches to complete the milestone depending on if you are solo queuing or playing with clan mates. Playing crucible matches will earn you progress towards your Call to Arms milestone and your Clan XP milestone at the same time.
Call to Arms Reward: Powerful Engram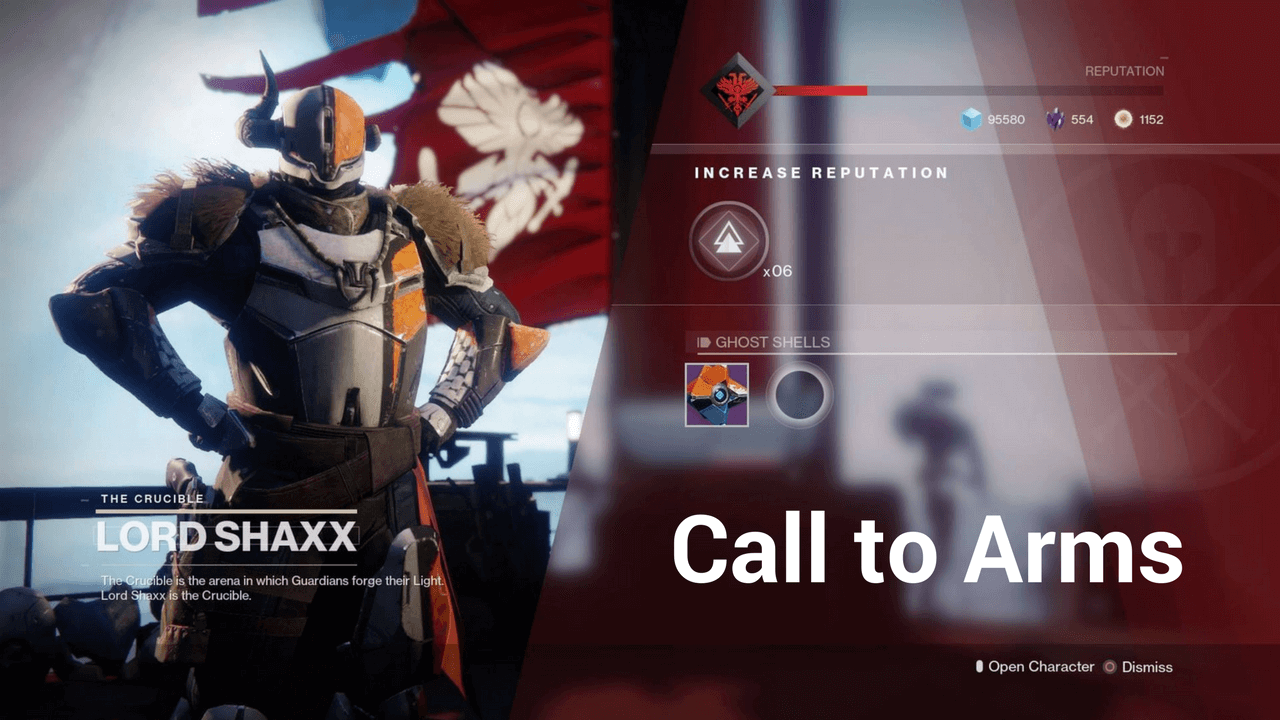 NightFall: Savathun's Song (Titan)
Travel deep into the Hive infested Arboretum Sector of Titan to defeat the shreiker known as The Dark Heart.
Nightfall Modifiers:
Momentum – Health and shield regeneration are disabled while standing still. Sprint to regenerate more quickly.
Timewarp: Anomalies – Strange anomalies have been detected in the area. Destroy them to release temporal energy and extend the mission timer.
Nightfall Challenges:
Speed of Dark – Complete the Nightfall with at least 5 minutes remaining
Unbroken – Complete the Nightfall with fewer than 3 deaths
The Best Defense – Shoot down 15 of its projectiles before defeating Savathun's Song
Nightfall Reward: Powerful Engram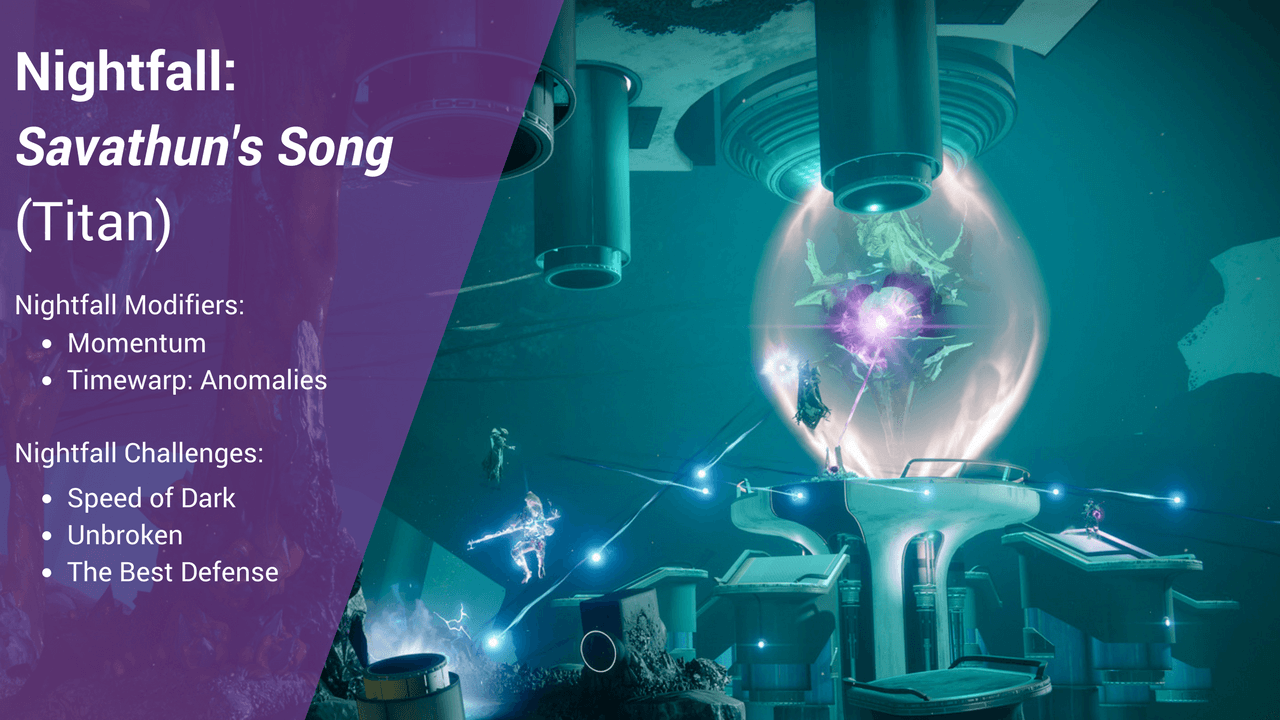 Raid: Leviathan
Board the Leviathan orbiting Nessus to defeat Calus, the Cabal Emperor. The first room this week is the Gauntlet followed by Royal Pools, Pleasure Gardens, and Calus. The Challenge Mode for the week is The Pleasure Gardens. For the challenge, crystal holders cannot shoot more than one flower.
Raid Challenges:
The Proving – Complete every trial Calus has set before you
The Labyrinth – Loot 3 of Calus's gifts in the underbelly of the Leviathan
Here's the Leviathan Raid loot table (will be updated soon)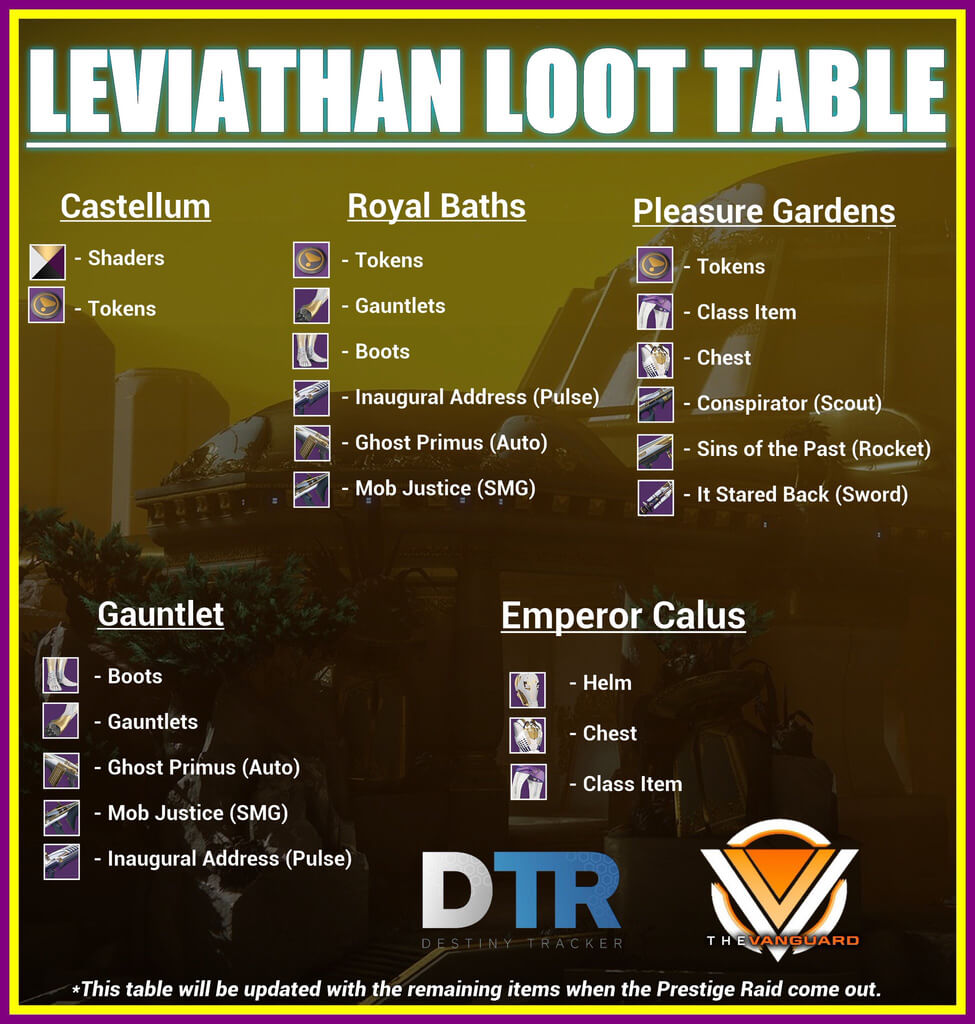 Eververse Just because you're busy fighting doesn't mean you can't look good doing it. Here's your Eververse stock for this week.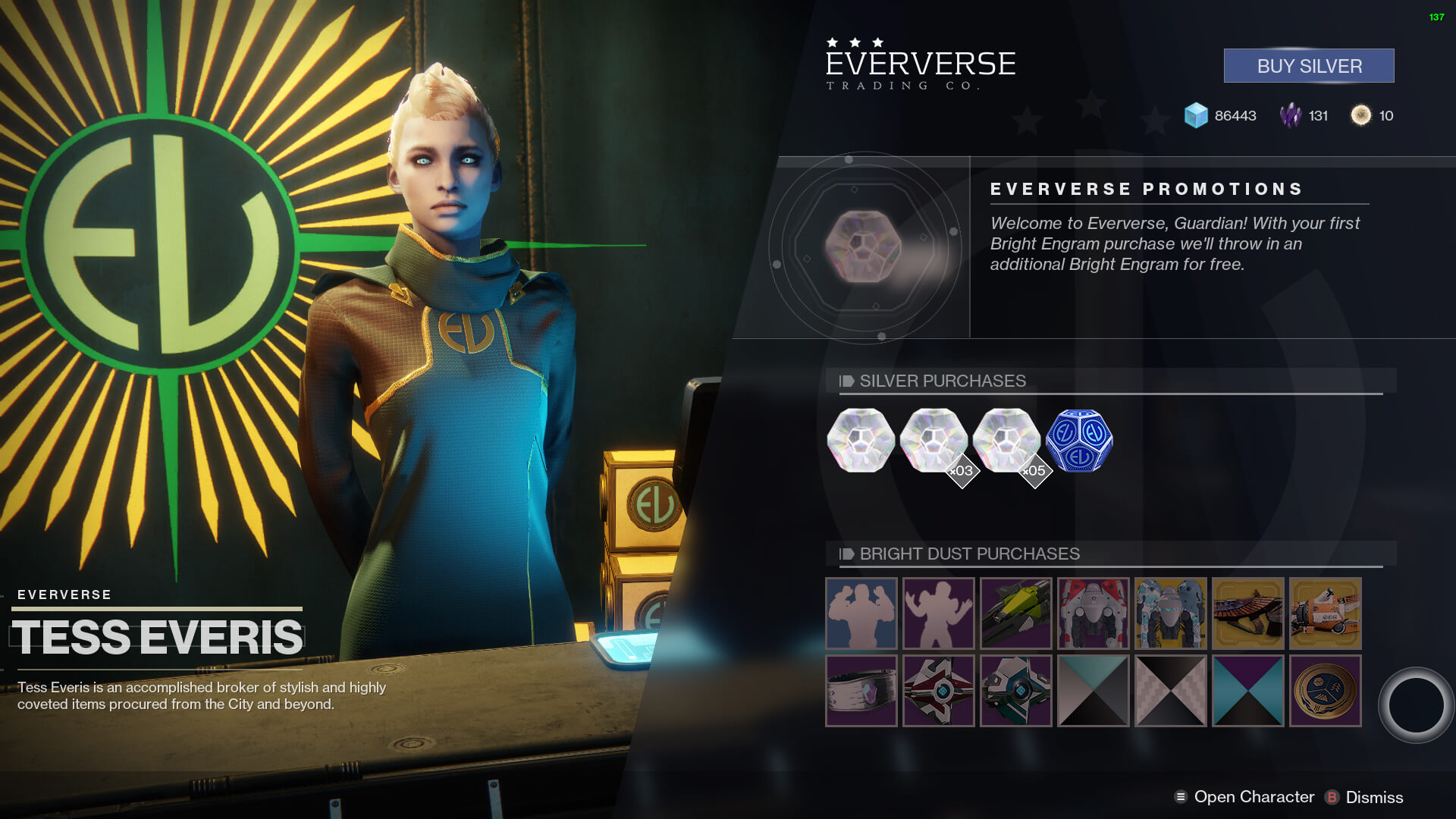 Remember all progress on the Leviathan raid is reset. Clan XP goals are also reset as each player can earn a cap of 5000 XP per character for a powerful engram while the Clan as a whole is capped at 100,000 XP per week.
As a reminder, tomorrow (11/15) at 11am PT we will learn more about Destiny 2's first expansion "Curse of Osiris"! Bungie will reveal the places we'll visit, the characters we'll meet, & the enemies we'll fight! Twitch.TV/Bungie
Allons-y, Guardians!