Community Artist Spotlight: Yung Khan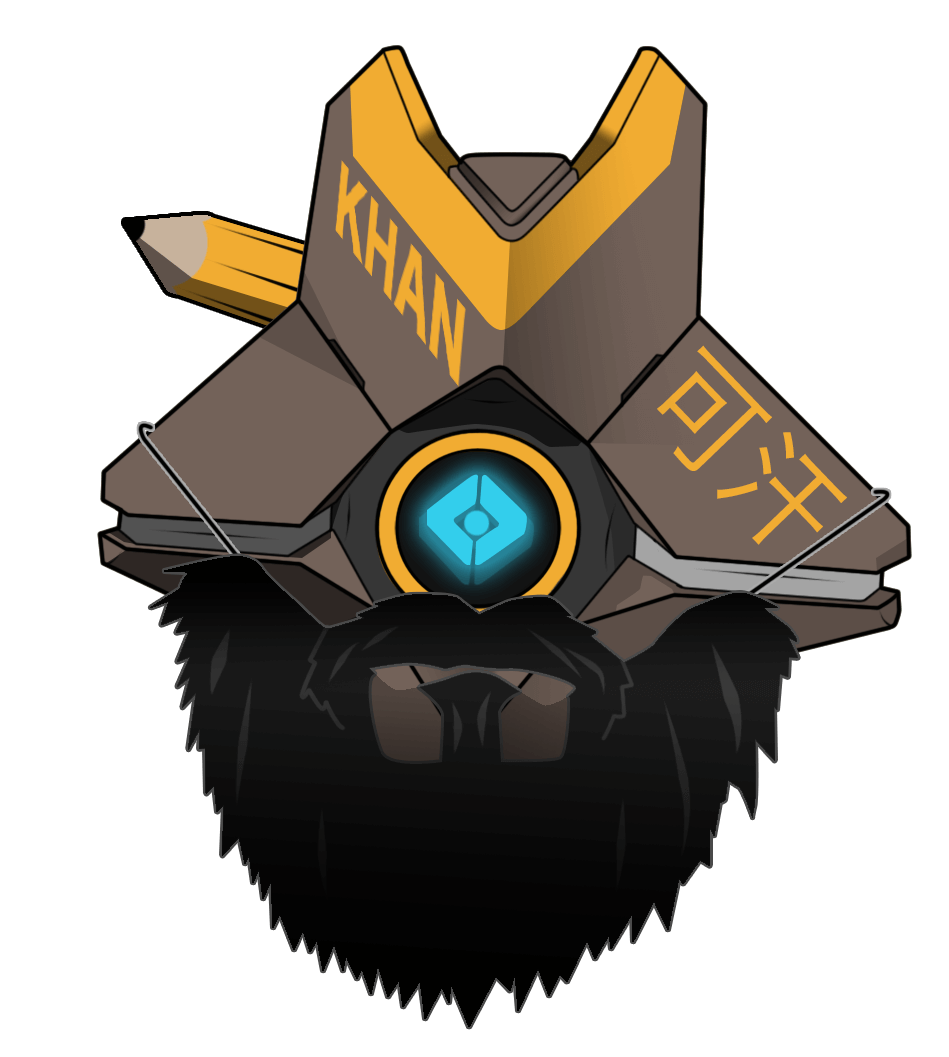 Our community has many talented and skilled Guardians in it, some of those Guardians are artists. Each week we will showcase some works of art created by one of our very talented artists in the Destiny community. This week, our spotlight goes out to a Guardian that has quickly become one of the most well known emote artists in the community, and one of the nicest people you will ever meet. Yung Khan has been playing Destiny since the Beta, "I wasn't really sure about the game, but unbeknownst to me it greatly shape my future". Asking Yung Khan what character class he mains in Destiny his reply was nothing short of perfect knowing Yung Khans friendly and humorous personality, he said " Although I've pegged as a Titan because of my hobby as a powerlifter, I main Hunter! My cunning and fiery Golden Gun has felled many a foe... and friend to.. LOL". I also asked when did he first started dabbling in Destiny art he replied saying " I began dabbling in creation again after a decade of more hiatus in the fall of 2016. I helped N64Josh my clan leader of the infamous Loot Clan! That turned into some avatar work for the Destiny Reset Podcast, and thus in contact with my man JH0ward414 after he beat me in a Tshirt design contest, and No I will not let it go... LOL". If you have ever tuned into this mans stream while he is creating emotes that are in a league of there own for members of the community to use on their personal streams. Or when he is creating other art pieces that are all top notch incredible pieces, with his attention to detail and bold lines he makes what ever he is working on come to life. He is also a gentle giant with an epic beard and one of the best personalities around that make everyone feel welcome he engages with in the community. Asking Yung Khan who inspired him to begin creating his one of a kind works for the community he replied, " I was inspired by my Man KobOne actually on instagram! i bought one of his early Hunter designs and it reminded me that i used to draw things and I bought a refurbed laptop off of Amazon and started drawing with a mouse trackpad". One of the most fantastic things about the community we are all apart of is how each of us can inspire others to do great things. Yung Khan has since inspired many members of the community to begin creating art themselves as well as mentor a few members of the community truly going above and beyond with helping others find their creativity and styles. I can personally say Yung Khan is one of the most approachable members of the community, he is always soft spoken and always willing to help anyone, its truly amazing what this Guardian does for the community. Yung Khan does all of his art in a digital format, creating all his amazing pieces digitally not only helps him produce amazing emotes and art pieces but had this to add to why he prefers creating digitally " I just do digital. It seems to be the most flexible, and I save more trees... LOL." With creating so many pieces for the community that his work can be seen everywhere, and has his personal touch on his emotes and artworks that makes his work some of the most recognizable which makes his pieces stands out from the crowd. Asking Yung Khan if he had a memorable pieces he has made that may stand out to him he replied saying " Most memorable pieces I've made, thats a tuffy! Probably the Kinderguardian piece of the baby wearing the Celestial Nighthawk and holding Gjallarhorn. Next to that probably the avatar of myself that I made the Destiny Community Artist's Discord, that was Amazing being part of a massive collage of awesome guardians, artists, brothers, and sisters."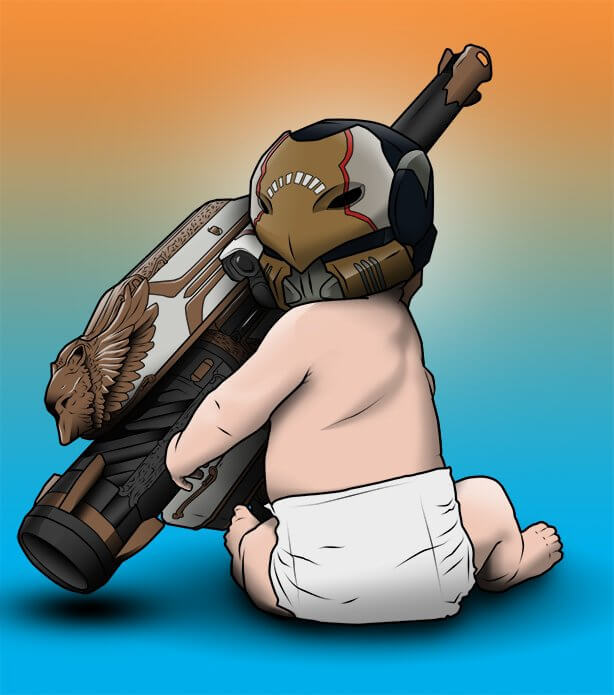 Every night Yung Khan is streaming on his Twitch channel, creating art and emotes he is always welcoming and inviting to everyone to come hang out and watch, encouraging everyone to feel free to ask questions and always greets people with " The coffee is hot and the beard is epic", which adds to his relaxed, laid back great sense of humor Yung Khan is known for. Khan is truly a treasure to have in the community, asking Yung Khan when he first began streaming and how many followers he has now he replied " I stared streaming after I got some gear to actually recorded and stream the podcast i was a part of. Streaming wasn't really part of the plan. I started after I got to hang in Lazesummerstne's and KobOne's stream, and i was like I got gear, and I like to play music while I draw. We just broke 1300 followers and 150 plus subs yesterday which was my fifth month of dedicated streaming. It feels surreal to this very day, and I still feel like the growth is truly surprising. I never thought I'd have subscribers at all or even have people that'd would want to sit with me day in and day out. I never let my success get to my head, or lighten up on my work ethic. It only drives me to work harder, and bring people's ideas to life". Its truly incredible the amount of support from the community Khan gets that as his stream grows eith fans turning in so does his heart with helping others in the community. Asking Yung Khan if he had any goals for 2018 he replied saying " Goals, hmm. I never really set goals, I don't like to put expectations on people, and hitting arbitrary numbers of totals. I kinda just want to be able to talk to my chatters as they keep me company every night. Learn a lil from them, as I give them lil tidbits of art, philosophy, and comedy. i don't really plan on changing much, but I may be adding a fitness stream to help engage people to take their health into their own hands. I just like to make myself and people better anyway I can. Yeah, that's a goal". I also asked Khan how does he balance his streaming and keeping up on being health, exercising and taking care of yourself, he responded saying " I kinda treat my exercise like brushing my teeth. I don't care how I feel when I brush my teeth. I just do it, because it's part of the routine, and I don't view it as optional. You treat your passions like options, and you may one day choose to opt out. My philosophy is just do the work. When the work is done, figure out what you want, and start working again towards that. After being diagnosed with a neuromuscular (myasthenia gravis) autoimmune disease a couple years ago I view everyday differently. When you lose the ability to see, use you hands, walk, talk straight, and swallow water you realize the fragility of the human condition. All the more reason to Frendo Diem(Crush The Day)."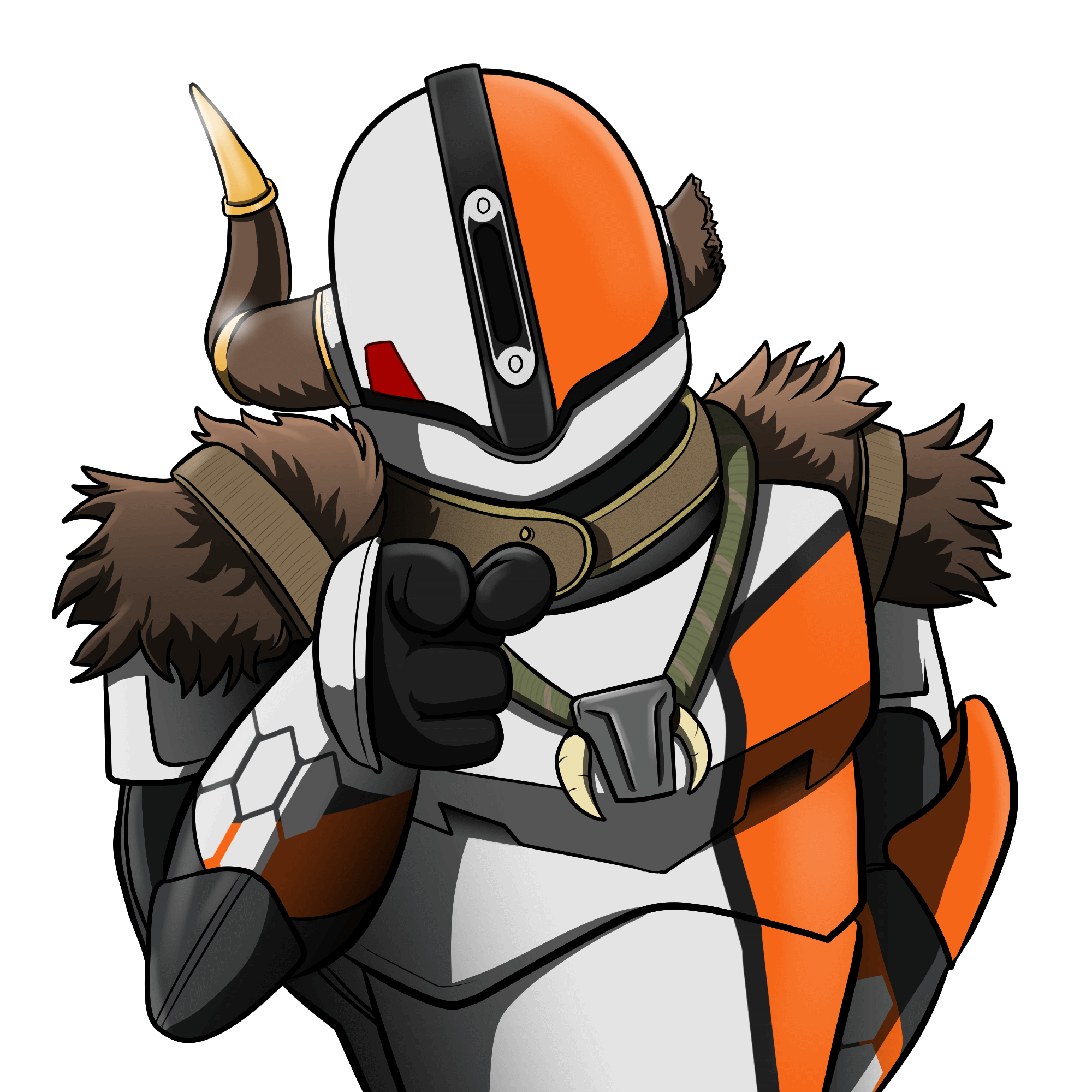 It is incredible what Yung Khan has accomplished, with being inspired by another community Artist to becoming one of the most recognizable Artist in the community while retaining one of the most positive, fun loving attitudes in the community. He has inspired others just like he was to create something special and share it with others in the community. He is also welcoming to everyone and has one of the biggest hearts in the community, taking the time to talk and give pointers to anyone that asks. Our community is fortunate to have such an amazing Guardians in the community, asking Khan what his favorite part of the community is he replied saying " My favorite part of the Destiny community may have to be Guardian Con, it brought me face to face with my clan mates, and we raised a buncha money for St. Jude! That's an easy win". Lastly asking Khan what medium of art would he like to try in the future as well if he had a favorite Artist in the community himself, Khan responded saying " I would like to learn more animation. Like basic stuff, maybe some 3d modeling. I'm always in awe of Matt Oishi's Destiny Gifs. Oh favorite artist has to be my main girl Ash who does all the work for DCP. She's a portrait virtuoso!". It was truly an honor to Spotlight Yung Khan this week, he is truly a fantastic Guardians and Artist, I look forward to tuning into his streamings and everything the future has to bring us from this incredible Artist and friend. You can find Yung Khan at his website over on http://KhanArtist.org over on twitter at @StDxYungKhan or nightly on http://twitch.tv/YungKhan "where I try and keep the coffee hot, the beard epic, and the art up to par!". Til we meet again for some more Spicy Ramen Noodles in the Tower, Thank you for reading!.
Stay up to date with everything Destiny with News, Articles, Stats, and the Community with us all here at DestinyTracker.com