Happy reset day, Guardians! This week, all's quiet in the tower as Lord Saladin packs up his display and departs to where ever he hangs out until the next Iron Banner. There are no special events this week either, just your basic milestones grind as we wait for Update 1.1.4. In the unlikely event you have yet to drink from the fire hose that was last week's TWAB, here it is with details on the pending update TWAB: A Trip to the Sandbox There are lots of great changes heading our way along with some controversial ones such as [spoiler alert] removal of the radar in competitive crucible and Trials of the Nine. There's no doubt March 27th will be a big day in the tower!
Speaking of events, just because there's not a sanctioned Bungie event doesn't mean you can't participate in other competitive events throughout the week. Destiny Clan Warfare hosts a different event each week. They rotate between events like strikes, quickplay crucible, and competitive crucible. What makes these events fun are the point modifiers they impose such as kills with certain weapons, anti-meta weapon kills, doubles, grenade kills, etc.. If interested, keep an eye out on their website for open clan enrollment.
Here's your reset activities for the week of March 13th – March 20th.
Flashpoint: Io
Travel to Io to complete Public Events to complete your Flashpoint milestone. Remember to turn your Public Events into Heroic Public Events for a chance at better loot. Once the Flashpoint milestone is complete look for the world boss at the end of the next Heroic Public Event following milestone completion. If you don't know how to activate Heroic Public Events, read this article by AvgJoe227 Heroic Public Events and How to Start Them
Flashpoint Reward: Powerful Engram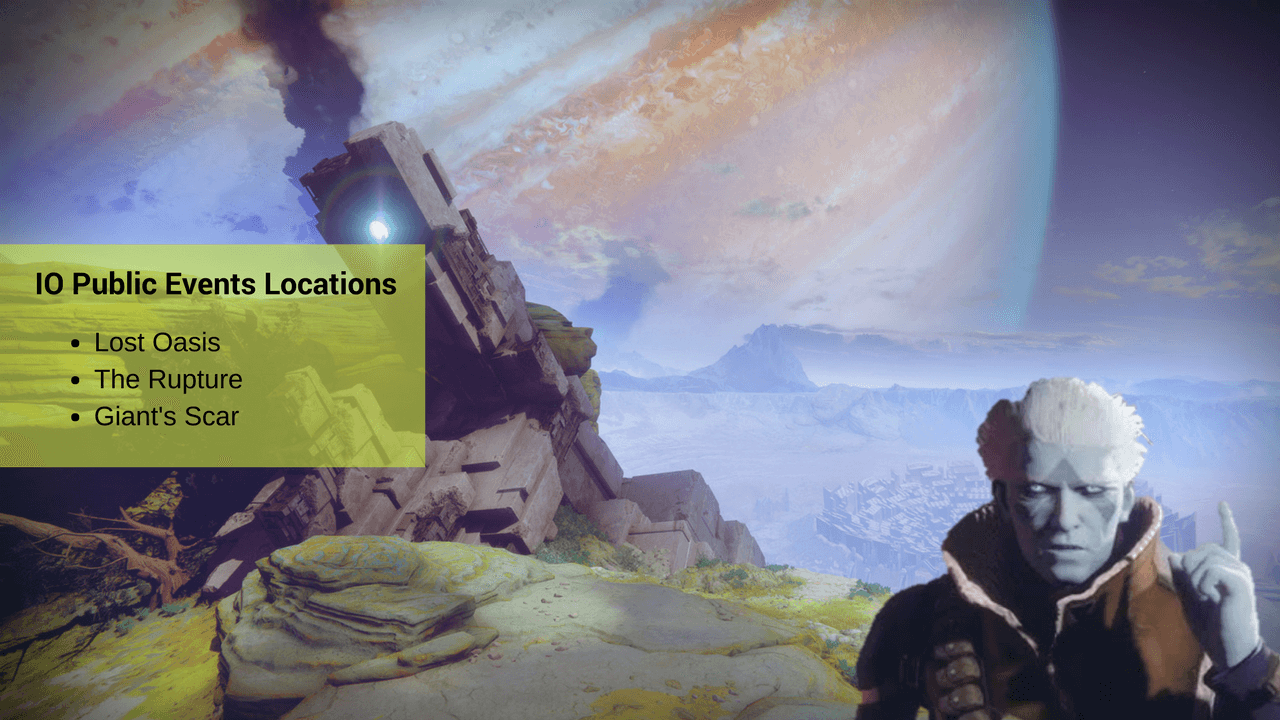 Cayde-6 Treasure Maps: Io
Be sure to visit the Cayde-6 and purchase the 5 treasure maps (4600 glimmer each) leading to Cayde's special loot chests before taking off to Io to complete your Flashpoint milestone.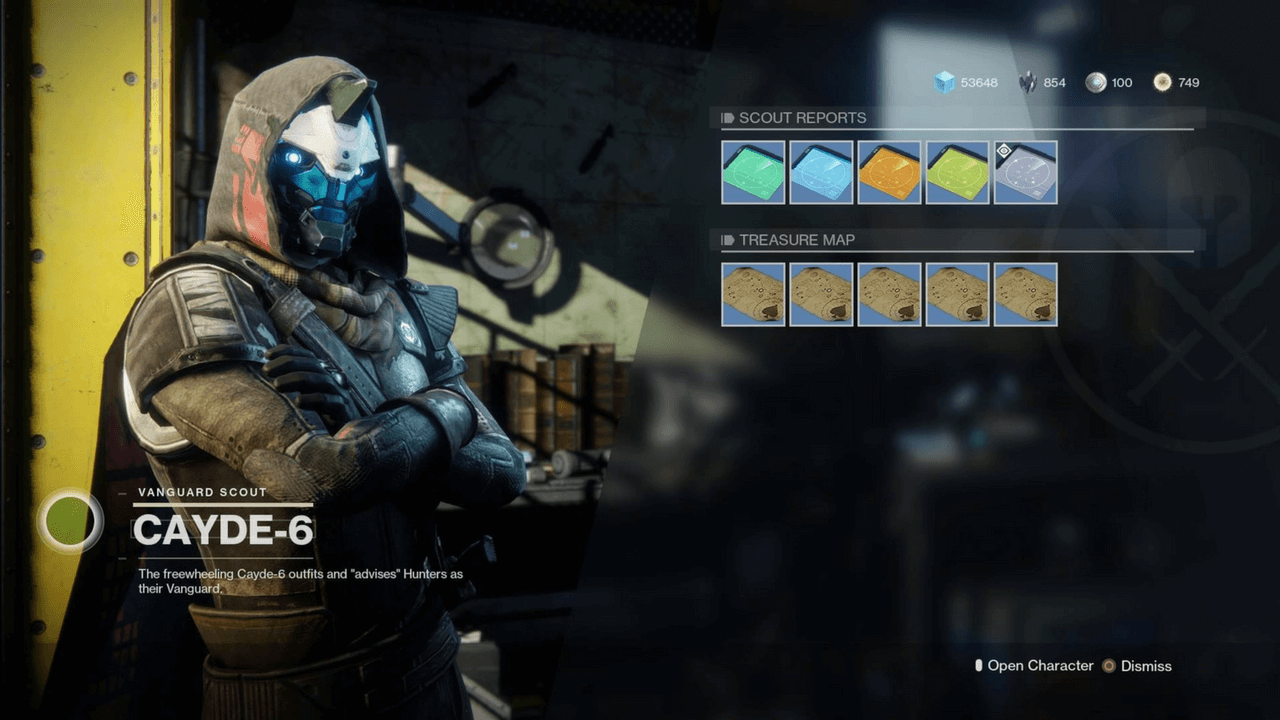 Call to Arms: Crucible
Win glory by participating in Crucible matches. It typically takes between 5-7 matches to complete the milestone depending on if you are solo queuing or playing with clan mates. Playing crucible matches will earn you progress towards your Call to Arms milestone and your Clan XP milestone at the same time.
Call to Arms Reward: Powerful Engram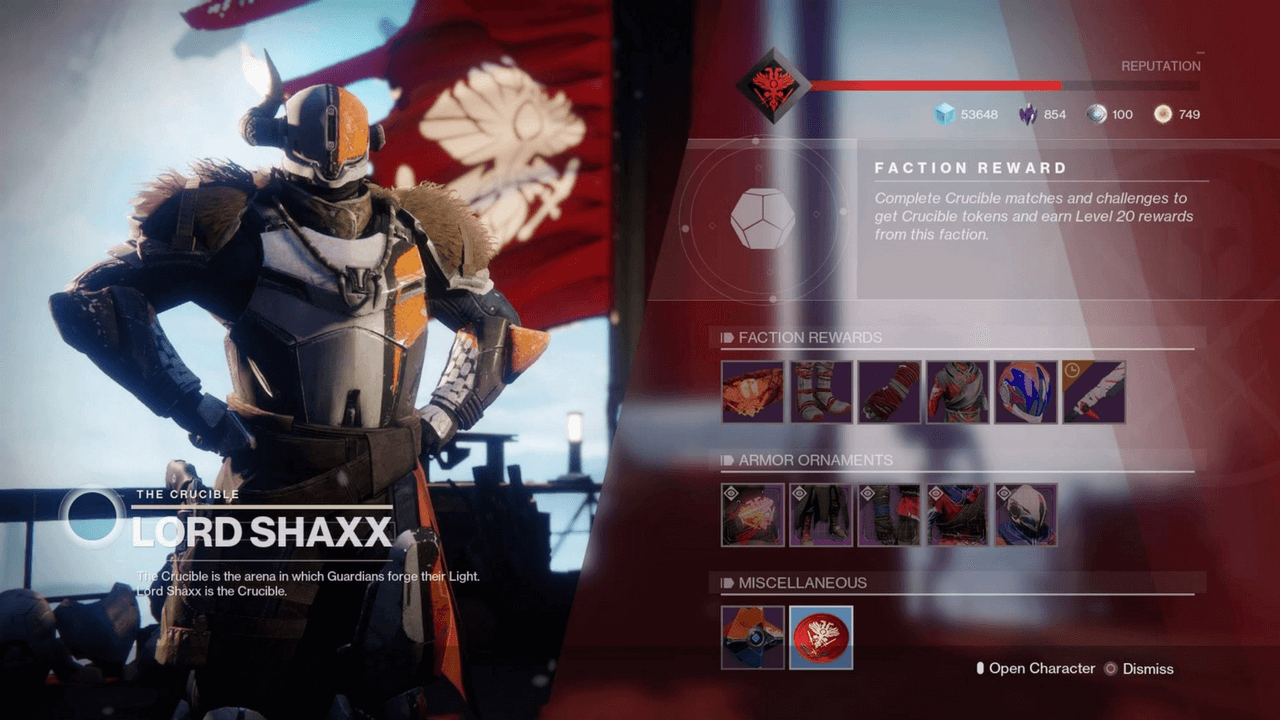 NightFall: A Garden World (Mercury)
Help Osiris cut back an out of control Vex Mind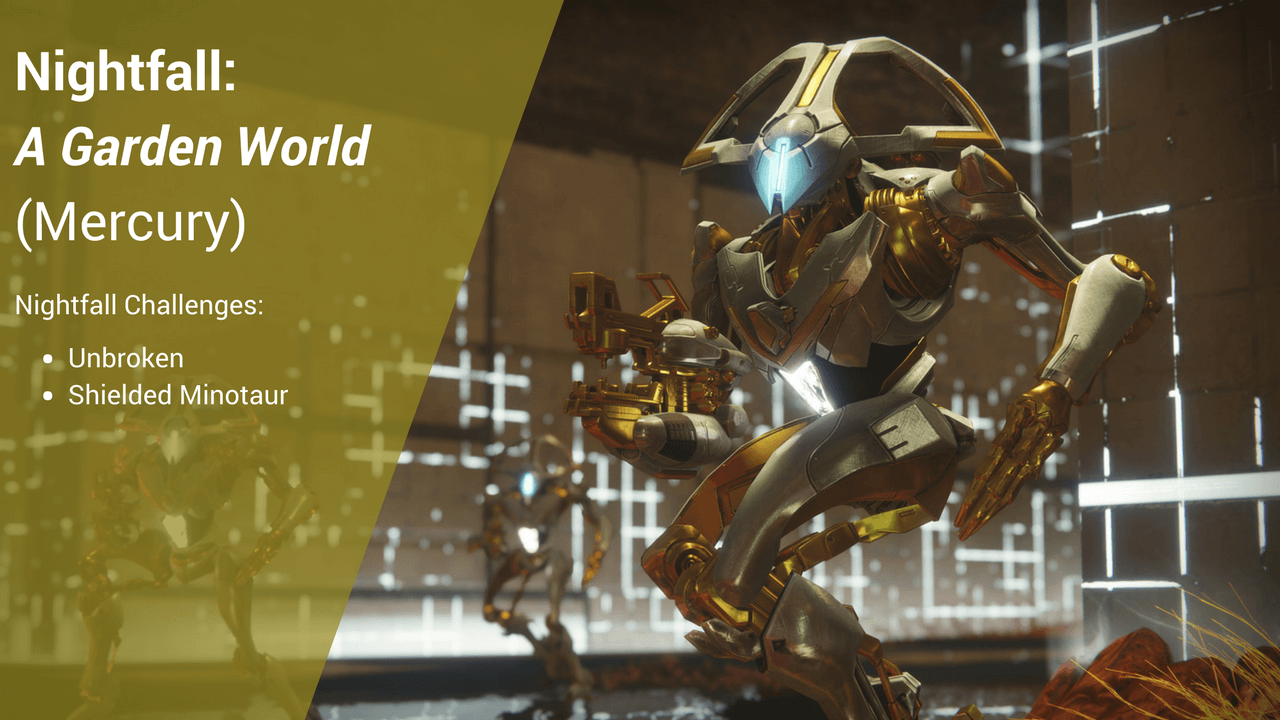 Nightfall Challenges:
Unbroken – Complete the Nightfall with fewer than 3 deaths
Shielded Minotaur – Kill the Shielded Minotaurs in under 90 seconds
Nightfall Reward: Powerful Engram
Raid: Leviathan
Board the Leviathan orbiting Nessus to defeat Calus, the Cabal Emperor. The first encounter this week is The Gauntlet and the Challenge Mode is The Royal Pools.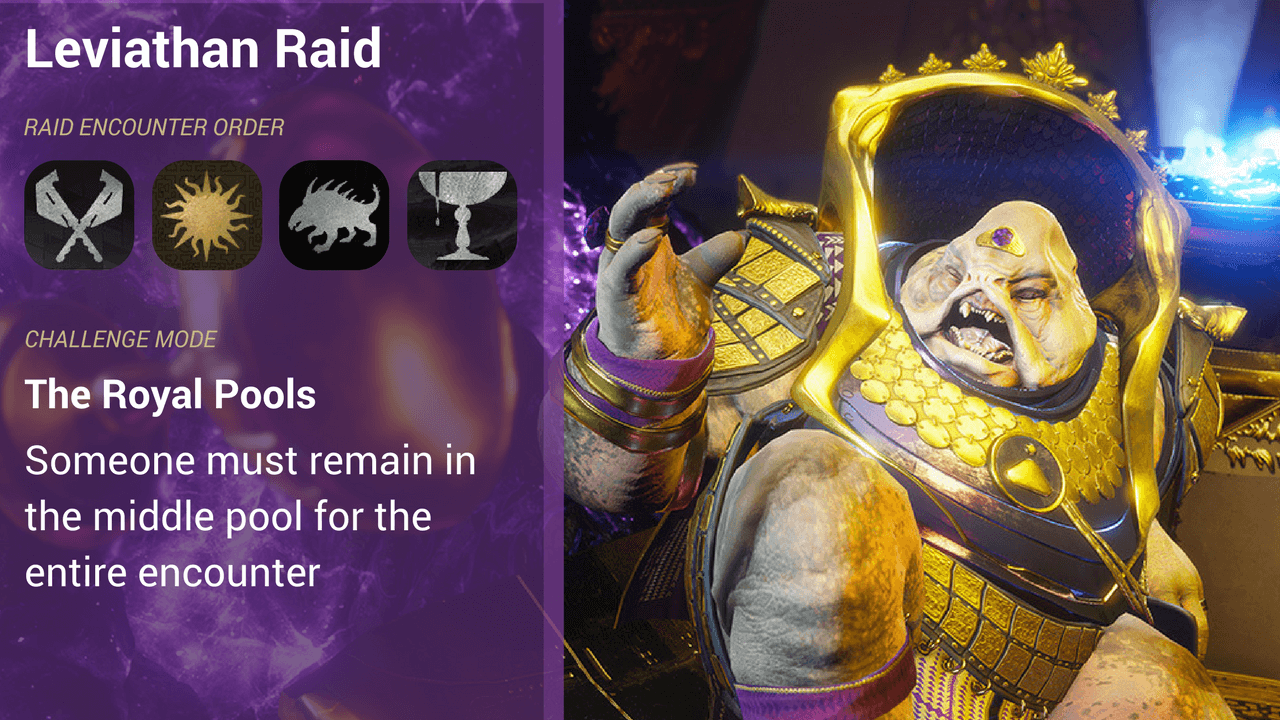 Raid Challenges:
The Proving – Complete every trial Calus has set before you
The Labyrinth – Loot 3 of Calus's gifts in the underbelly of the Leviathan
The Royal Pools - Someone must remain in the middle pool for the entire encounter
The Leviathan loot table has been removed since the loot tables have been unified and the loot is no longer tied to specific encounters. Everything available on the table has a chance to drop after each encounter.
Raid Lair: Eater of Worlds
Board the Leviathan orbiting Nessus to tackle the new Raid Lair - a shorter raid encounter.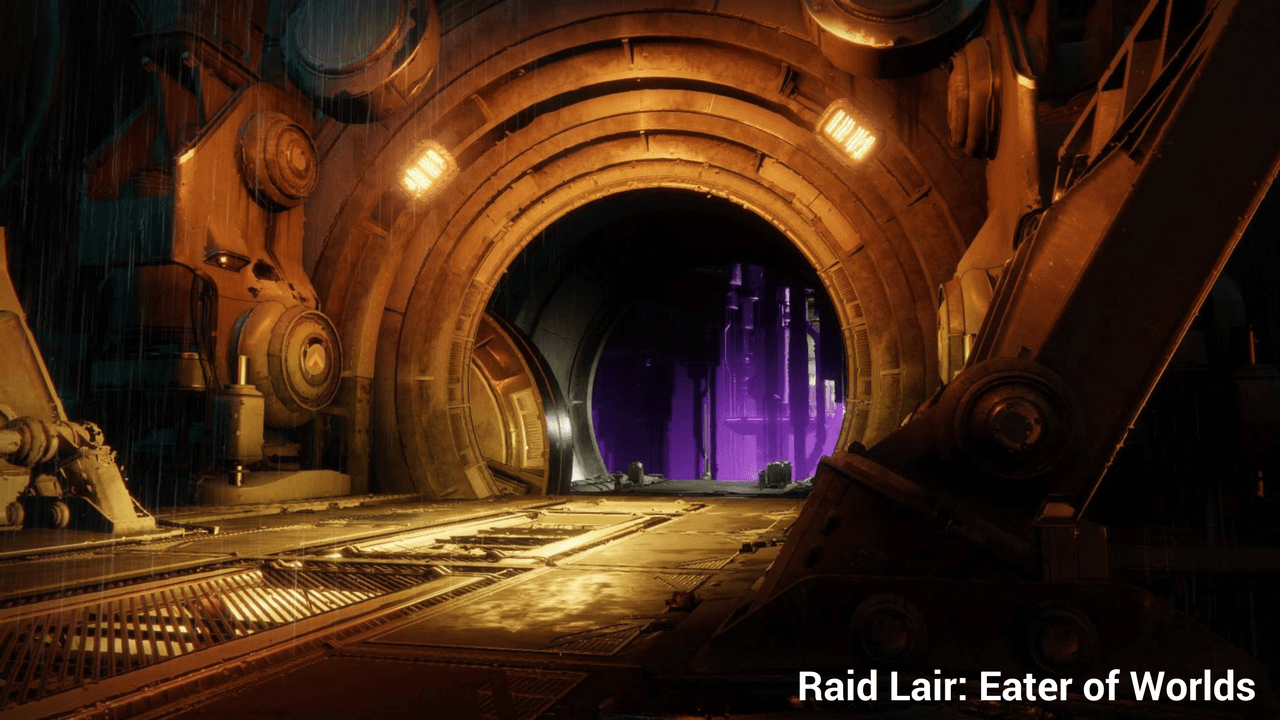 Raid Lair Challenges
Clean Sweep - Clear each major encounter
Moments of Power - Generate orbs multiple times
The Big Numbers - Get precision kills
Eververse
Just because you're busy fighting doesn't mean you can't look good doing it. Here's your Eververse stock for this week.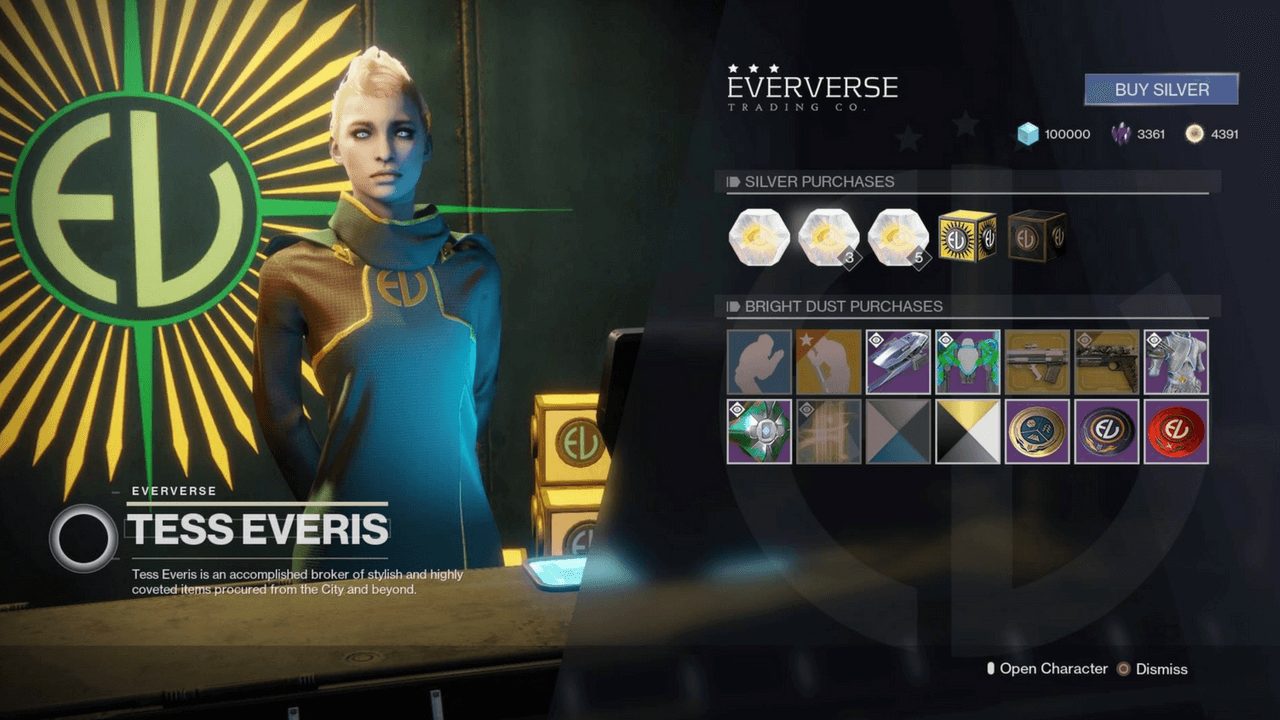 Remember all progress on the Leviathan raid is reset as well as raid keys. Clan XP goals are also reset as each player can earn a cap of 5000 XP per character for a powerful engram while total clan XP is capped at 100,000.
Here's the current Destiny 2 Development Roadmap. I'll keep it right here every week for review and update it as we get updates from Bungie.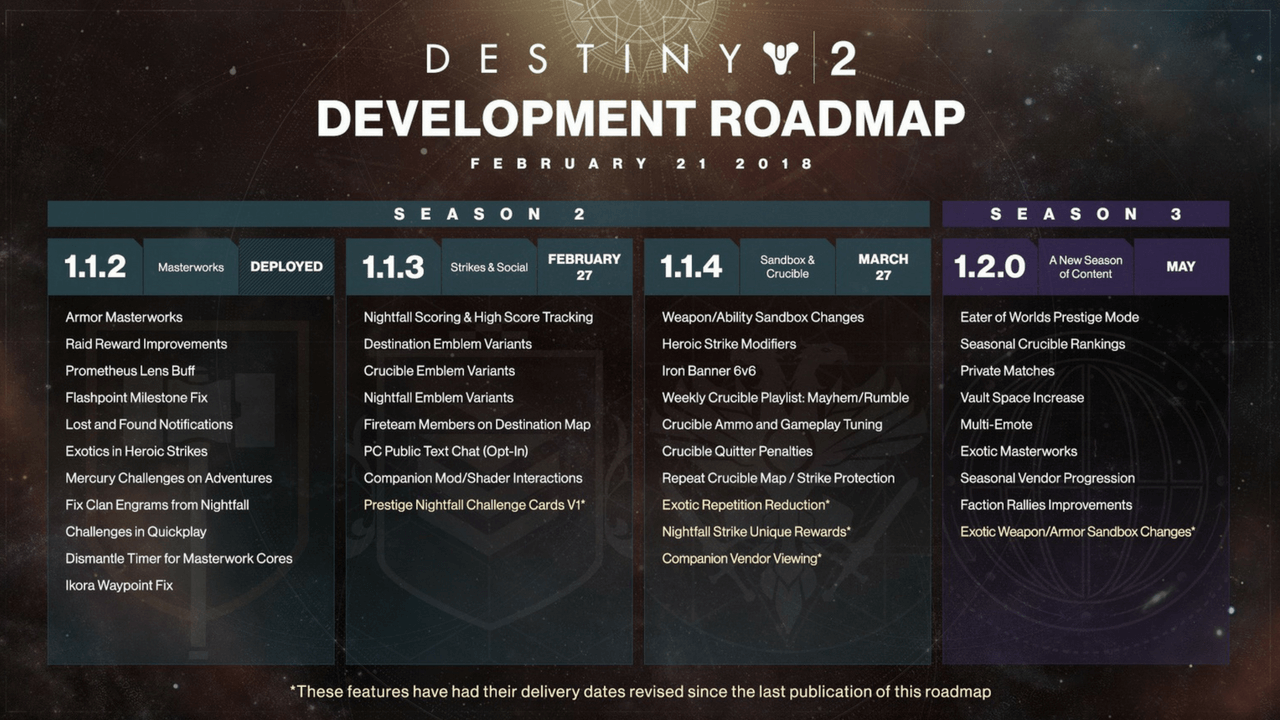 Allons-y, Guardians!