"Vanguards": Fight for a Cause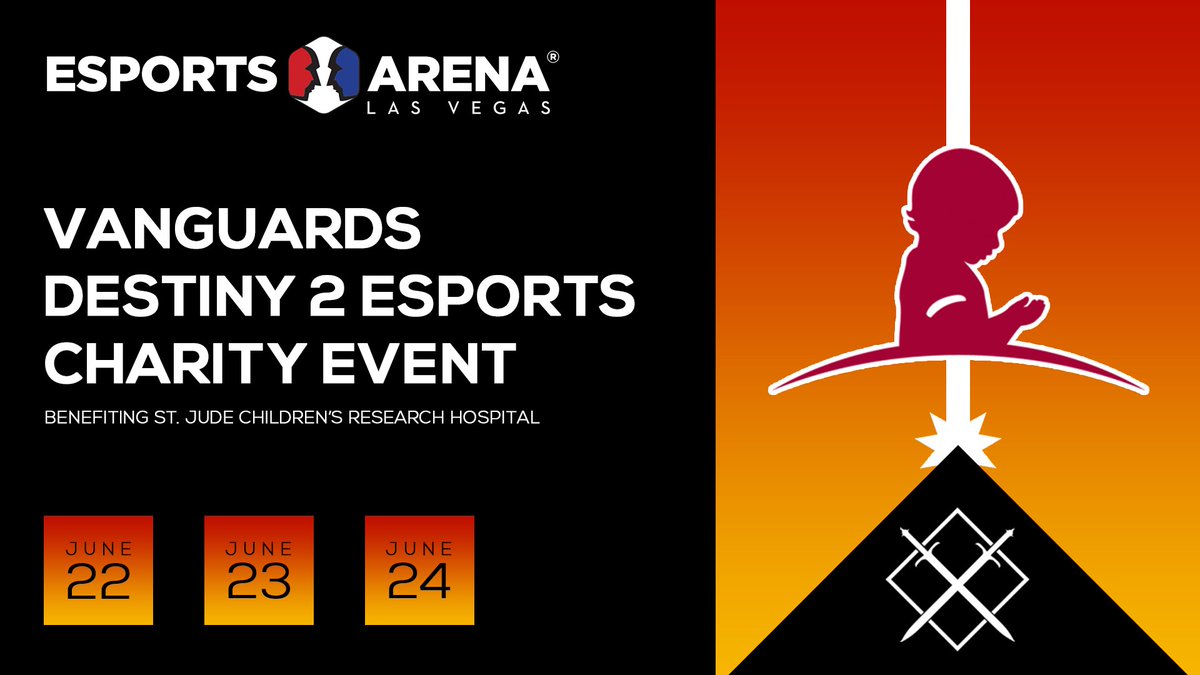 ## Tell our readers who you are! My name is Jacob Parker, though most people know me as "TheJakeParker" from Twitch. I'm a 6th grade English Teacher, full-time master's student for my Higher Education Administrative Leadership degree, full-time Twitch broadcaster, and the Founder & Director of the "Vanguards" Charity Event.
What is the event your hosting and where is it? On June 22nd to 24th, 2018, I will be hosting the "Vanguards" Charity PvP Tournament benefiting St Jude Children's Hospital in the brand new Esports Arena Las Vegas, located in the prestigious Luxor Hotel and Casino.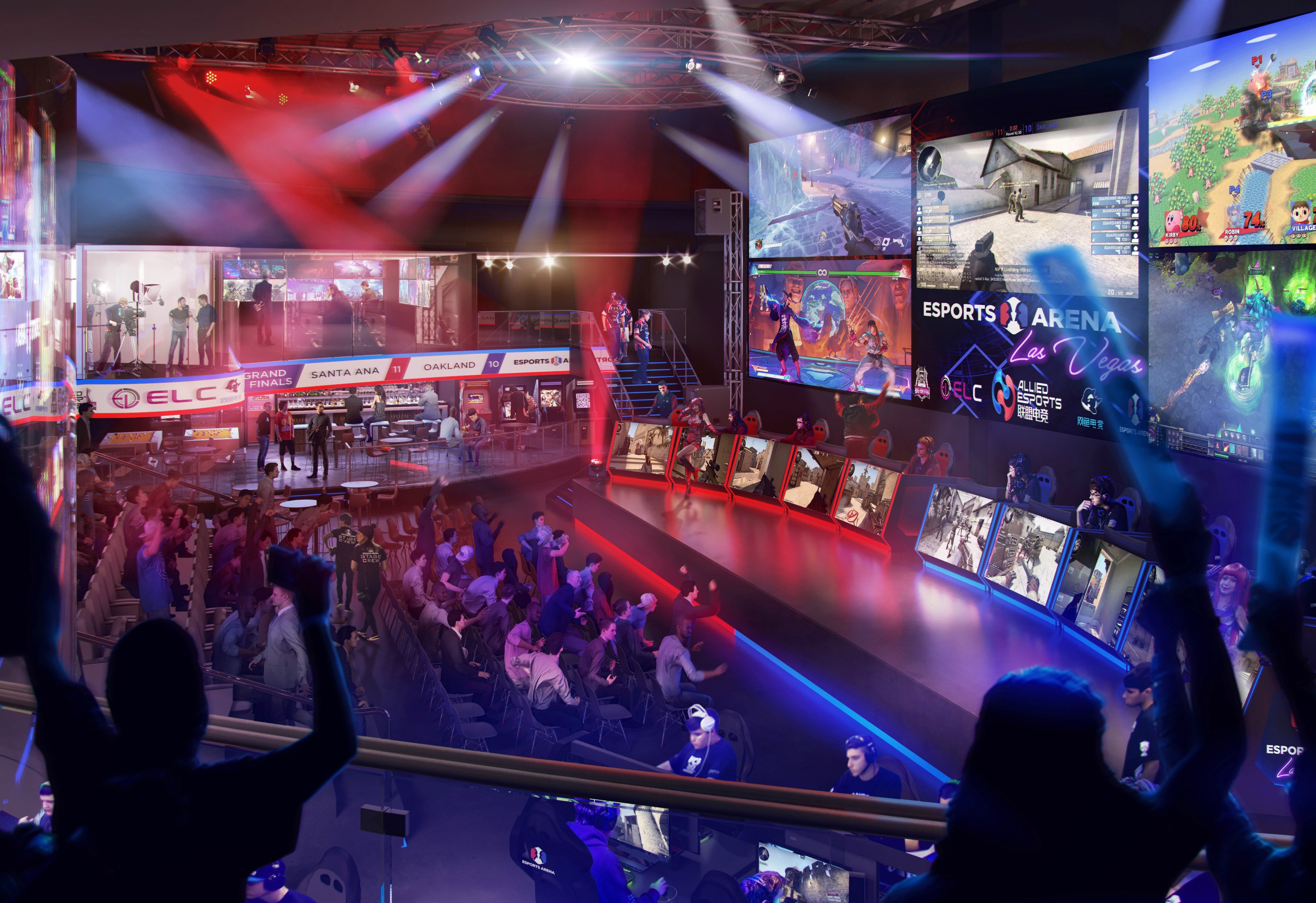 Who is the registration open to? When can people start registering and when is the deadline?
Registration is open to anybody! Anyone that wishes to attend and compete in the tournament can travel to Las Vegas and participate.
People can begin registering right now! We have partnered with Battlefy.com to simplify the registration process. Deadline for sign-ups is May 21st! Interested parties can sign-up using the following links:
SOLO: Registration Link DUOS: Registration Link TEAMS: Registration Link
## What kind of tournament is it? This tournament is a competitive PvP tournament that will include solo, duo, and team-based competitions and highlight all the facets of Destiny 2's crucible playlists, including: Clash, Control, and Supremacy. It will also highlight nearly all of the available map choices to provide maximum variety and action. Given that Destiny 2 will also have a May 8th DLC release, additional changes to playlists, maps, and match rules may occur in order to remain up to date.
This tournament is more than just a simple PvP tournament to me; it's a statement. I've always believed in and loved everything about the Destiny franchise even when community feedback was neutral at best. I remained positive and optimistic about the franchise's future and potential to make an impact in such a major way. This game changed my life and truly changed the way I pursue the successes my life was meant to accomplish.
This is the inauguration of Destiny 2's entrance into the esports scene, a feat many deemed to be impossible. To play the role in proving this to the developers, publishers, the community, and the world is literally breathtaking.
## Why a charity focused tournament? Having been a part of the Destiny live-streaming community since February 2016, I've seen the incredibly charitable nature of the community and its desire to change lives around the world. I've been inspired by some of the greatest minds that actually inspired me to become a live streamer myself - "Gothalion" and "ProfessorBroman" to be precise, who have created "GuardianCon," a Destiny-originated convention that has raised millions of dollars for St Jude. Gothalion's community-focused and welcoming personality (along with his hilarious laugh) revealed my true potential for becoming a successful content creator and live streamer.
ProfessorBroman's inspirational messages and commitment to revealing the potential for greatness in everyone made me realize that, as a content creator, I can reach beyond what I've ever done and become even greater than I've meant to be. This tournament continues the traditions of the Destiny community and establishes the crucible-side of Destiny's charity abilities.
Are there any prizes to be had?
Yup! We are currently working on securing medals and/or trophies for tournament winners each day that will be event-branded.
What gear and armor will be available?
In order to promote balanced and fair tournament gameplay, there will be certain armor and weapon restrictions. This list will be finalized after May 8th when the DLC releases and we can properly analyze the new sandbox changes in the game.
Since it's on PC only, can controllers be used? If so, are controllers provided?
Controllers are absolutely accepted as long as participants bring their own. We will be performing pre-game inspections of all controllers to verify they are tournament friendly and not modded in such a way that it promotes an unfair gameplay advantage, such as rapid-fire trigger holding. The list of acceptable controllers include: SCUF, Xbox, Xbox Elite and others approved at the venue.
Are characters provided or do people login on their own PC profiles through the Blizzard client?
Participants will be required to sign into their Blizzard accounts and utilize their own characters in the competition. Due to the customized and unique setup of each character, it would provide an unfair disadvantage to players using characters they did not create. They may end up lacking a certain ability, subclass, armor, weapons, or stats that their own characters would have, so to keep it fair we'll have them log into their own accounts. All logins will be secured, safe, and off-screen.
Will more tournaments be hosted in the future?
This is a certainty. This is just the beginning of an industry-changing and life-changing opportunity for myself and the entire community of the Destiny franchise. Once this event concludes, I will be reaching out to industry leaders, community leaders, and beyond to develop this event into a global phenomenon. I've set my sights high and my dreams in motion.
What would be the dream tournament for you to host?
The Destiny World Championships. This will become a reality and I will be forever happy to play my role in its creation and support.
What else would you like to get into?
My sights are set on becoming a face of the gaming industry; A person of great validity and credibility. I want my name and legacy to influence content creators, developers, publishers, game designers, and more for generations to come. "Jacob Parker" will be a name that changes the gaming industry.
Where can people find you?
I can be found on Twitch at TheJakeParker and on Twitter @ParkerOnTwitch.