The Destiny community is full of talented Guardians. The Content Creators are a huge part of every community and the Destiny community has some of the best around. All of us here at DTR (Destiny Tracker), including myself, would like to spotlight some of the content creators in the community and recognize them for all the hard work they do on stream and in the community. This week our Spotlight goes out a Guardian that has been playing Destiny since the D1 beta, FalloutPlays, " I started playing Destiny during the D1 beta days! The first class I ever played was a Hunter, and the first class I mained (In D1) was a Bladedancer. I currently dual-main both Dawnblade & Arcstrider depending on my mood". Falloutplays is one of the most recognizable names and personalities in the Destiny community today, and has one of the most positive attitudes as well. He has been playing Destiny since the beginning, like so many others in the community. I asked Fallout where his gamertag came from, he replied, " Back when I was a Halo player, I tried thinking up a gamertag that just sounded cool. Most players I was a fan of had short-ish names (T2, Walshy, Ogre, Zyos). For some reason I thought of the word 'Fallout', which I both thought sounded cool, and at the time was an old game series I had fond memories of watching my childhood friend play. So I went with 'Fallout'. My YouTube channel I named FalloutPlays, because I'm Fallout, and...I play games haha. So come to my channel, watch me play". Falloutplays' content can be found across the inner web on YouTube and his Twitch channel. I describe Fallouts' content as an overexcited fanboy geek, but he can better describe it himself, " For the most part, I create guides & deep-dives into the mechanics of Destiny that might be confusing or not-fully-explained on the surface. I try to produce content that's both entertaining, and helps people improve at playing Destiny. And sometimes, silly content".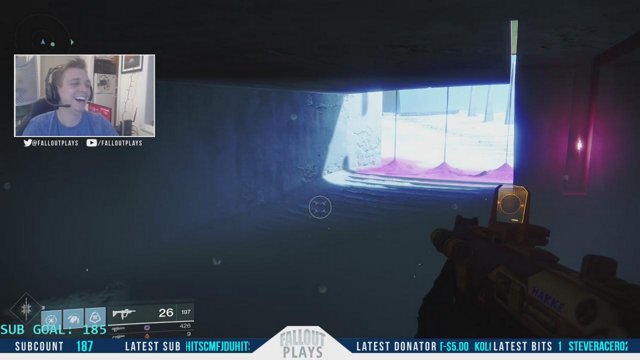 The content Falloutplays creates on his YouTube channel is wildly entertaining and very extensive. I asked Fallout how long an average weapons breakdown video takes to create and what's involved, he replied saying, " It takes a long time, depending on the nature of the video. I don't want to make a half-assed guide on something I don't know a lot about, so step 1 is making sure I know everything I'm saying is accurate, which usually involves a lot of in-game testing & analysis. With those types of vids I'm usually a perfectionist, and I wish I weren't haha. Would be much quicker with making content if I didn't spend countless hours analyzing dozens of shotgun pellet spread patterns on the in-game walls". Falloutplays earned the title of a Crucible scientist by taking an almost scientific approach to crunching numbers and figuring out things that many over look. He then puts his findings in a nice packaged video on his YouTube channel to share with the community. Since he's been releasing videos since the almost beginning of D1, I asked Fallout what his favorite thing about doing his streams and making videos is and what keeps him excited, " For videos, it's the possibility of figuring out something brand new that I can share with people. For live streams, it's just making connections with friends and the community I've slowly built within Destiny over the years. The excitement of being able to share either knowledge or fun times with other people" said Falloutplays. Falloutplays is truly an inspiring Guardian and content creator in the community, always speaking in a positive way encouraging others in the community to do what we love and have fun doing it. I asked Falloutplays who in the community inspired him to begin making content of his own, Fallout responded, " My YouTube channel came before anything else, and my direct inspiration was Datto. I'd seen him begin producing videos at the very start of Destiny 1, and thought it was something I wanted to get into. I started with Halo videos, and slowly moved over to Destiny. Streaming was something I pursued on my own just because I wanted to see how fun it would be to try".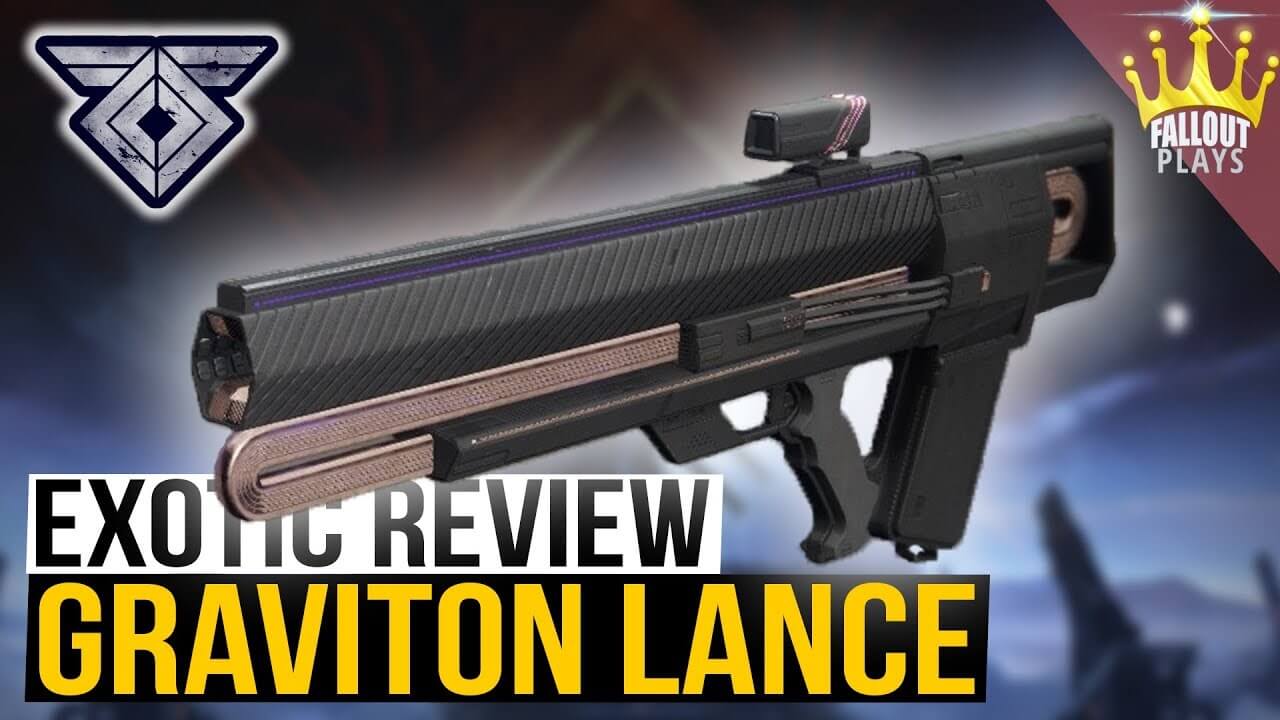 Falloutplays Twitch streams are some of the most entertaining Destiny streams a Guardian could tune into for. Fallouts' fun loving personality and the occasional humorous costumes truly is entertaining for an audience. Fallouts' usual weekend streams consist of helping Guardians go Flawless in the highly competitive game modes, Trials of the Nine. Curiously I asked Falloutplays what his most memorable moment from his many streams is and also what his favorite thing about the Destiny community is, he replied, " Helping some Guardians go flawless in Trials for the very first time - specifically those who were convinced they would never get there, after countless attempts and other failed sherpa carries. The fact that it's filled with a lot of great people who make playing & grinding fun". Falloutplays has also been a featured guest on many community podcasts. I asked him what moment from the many podcasts stands out with him the most, Fallout fondly reminiscing replied, " Been on plenty, but I don't really keep track haha. Most memorable moment was probably being on Crucible Radio for the very first time, because it was my first ever podcast appearance and I was super nervous about doing a good job". Falloutplays was also one of the lucky community members to attend the D2 reveal live event hosted by Bungie in Los Angeles last year in 2017. I asked how that experience was, Epic. Seeing all the new information, live, in-person, with so many friends present. One of the highlights of my 'gamer career'. Plz invite me to more things, Bungie. I'll bring snacks, Falloutplays replied. No doubt an experience of a lifetime. Many in the community look back still in awe of the amazing opportunity many got to share together, getting the first hands-on experience of the next chapter of Destiny. Guardian Con 2018 is in the next couple of days. It takes place in Tampa Bay, Florida, where countless community content creators, artist, and community members will converge together to share in what has become an annual community meet and greet. Fallout attended the convention last year and will be attending this year as well (be sure to keep an eye out for him and let him know an AvgJoe says hello). I asked Falloutplays what he enjoys most about the convention and what is he looking forward to this year, he replied, "Guardian Con is literally one of my favorite times of year. It's sort of become like a new holiday to me. I enjoy being able to reconnect with my streamer friends who I see so rarely in person. It's just all the fun of a gigantic meetup with people I have fun playing with. Also, having people come up to me, introducing themselves and saying they enjoy my content - it's super flattering and fills me with an awesome kind of energy. I'm not on any panels at this years GC, but I'm looking forward to talking with anybody & everybody".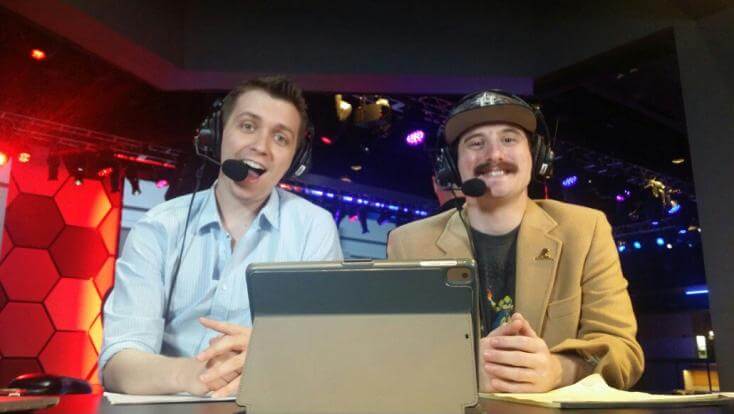 Having the amount of experience and knowledge Falloutplays has creating content, I asked what advice would be give to a community member looking to start streaming and creating content, " Work your ass off. Network the right way. Be polite. Set a schedule, stick to it. Branch out. Create realistic goals for yourself & try to hit them. Always be brainstorming. Create an identity for yourself. Bring something new to the table that you can do well. Stick out, in a good way", said Fallout. The next big chapter of Destiny 2 is only two months away, with the release of Foresaken coming this September. It's taking a darker tone and bringing more changes to the current game. I asked Fallout what he thought of the coming expansion, he replied " I'm hype. I think the changes coming in September will breathe fresh life into my favorite game franchise, which I'm really craving right now'. It was truly a honor to have Falloutplays for a content creator spotlight. He is a huge part of the community as a content creator and personality. It truly is one of the highlights of my writing here at DTR. Keep an eye out for Falloutplays at this years' Guardian Con, and if you are not attending this year you can find him at his socials at twitter.com/falloutplays and you can find his content at twitch.tv/falloutplays and at youtube.com/falloutplays. Lastly, I asked Fallout if there are any big surprises in store for us this year he can share with us, " Nothing yet. My biggest surprises of the year thus far were getting Twitch Partnered, and be able to give live Tournament Commentary at the eSports arena in Las Vegas (vids on my YT channel). If anything else cool comes my way in the near future, will be sure to let the people know!", Falloutplays replied. It truly was a great experience getting to know Falloutplays and was an honor to have him for a content creator spotlight. And, as always, thank you for reading. 'Til next time!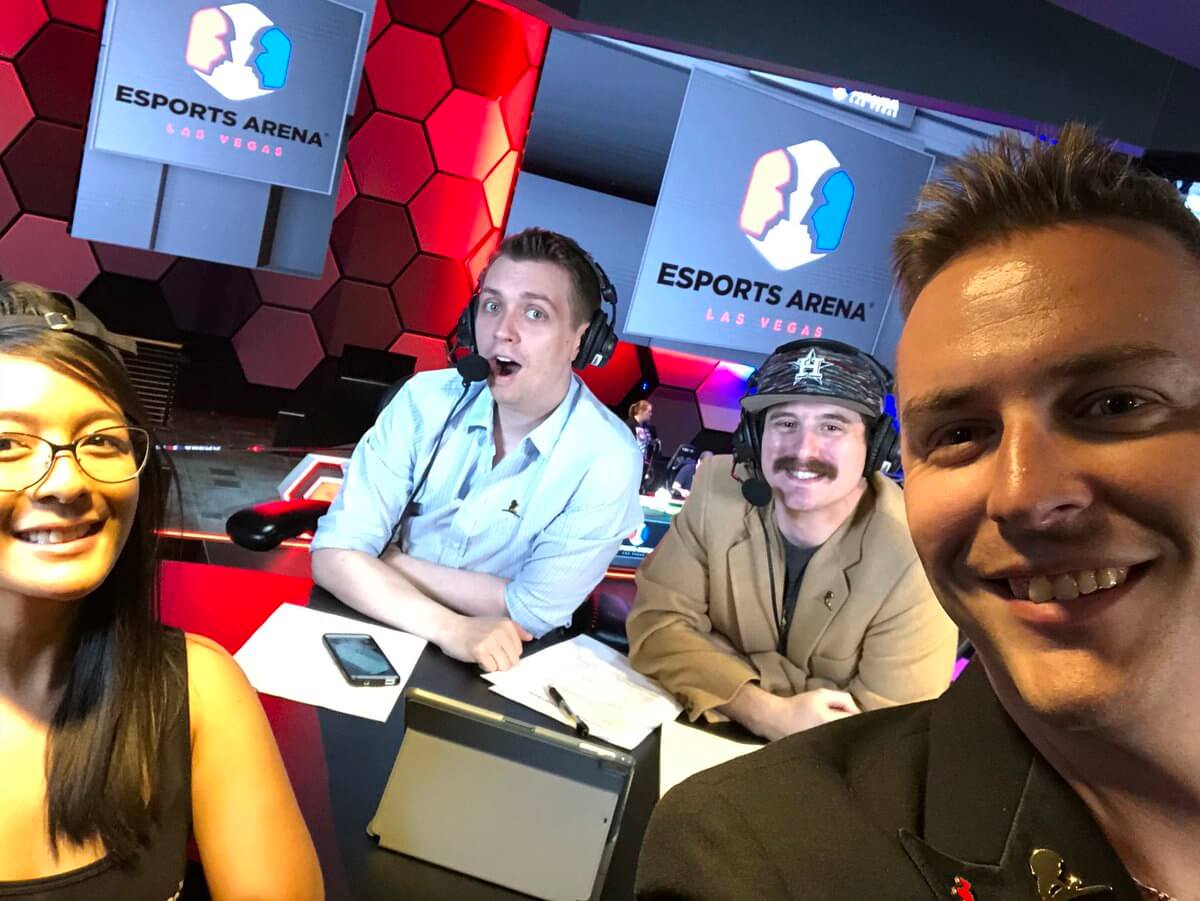 "The master has failed more times than the beginner has ever tried" - Falloutplays
Stay up to date with Stats, News, articles, videos and community with all of us here at DestinyTracker.com