Bungie has revealed the release date for the Season of the Dawn's reveal stream, as well as information about what could be contained within the regular update video.
According to Bungie, the livestream will be held on December 4 at 10am PT, with plenty of goodies contained within, so be sure to make your calendars so you can find out exactly what Bungie has in store for us in the upcoming season.
If this reveal stream is to follow the trend of ones previously it's not unreasonable to expect a tease of the new weapons, armor and exotics being released across the season.
A roadmap, similar to ones shown for previous seasons such as Season of the Undying/Shadowkeep, and Season of Opulence, could also be shown which would give a nice tease at all the content being released over the seasons 2-3 month life-span.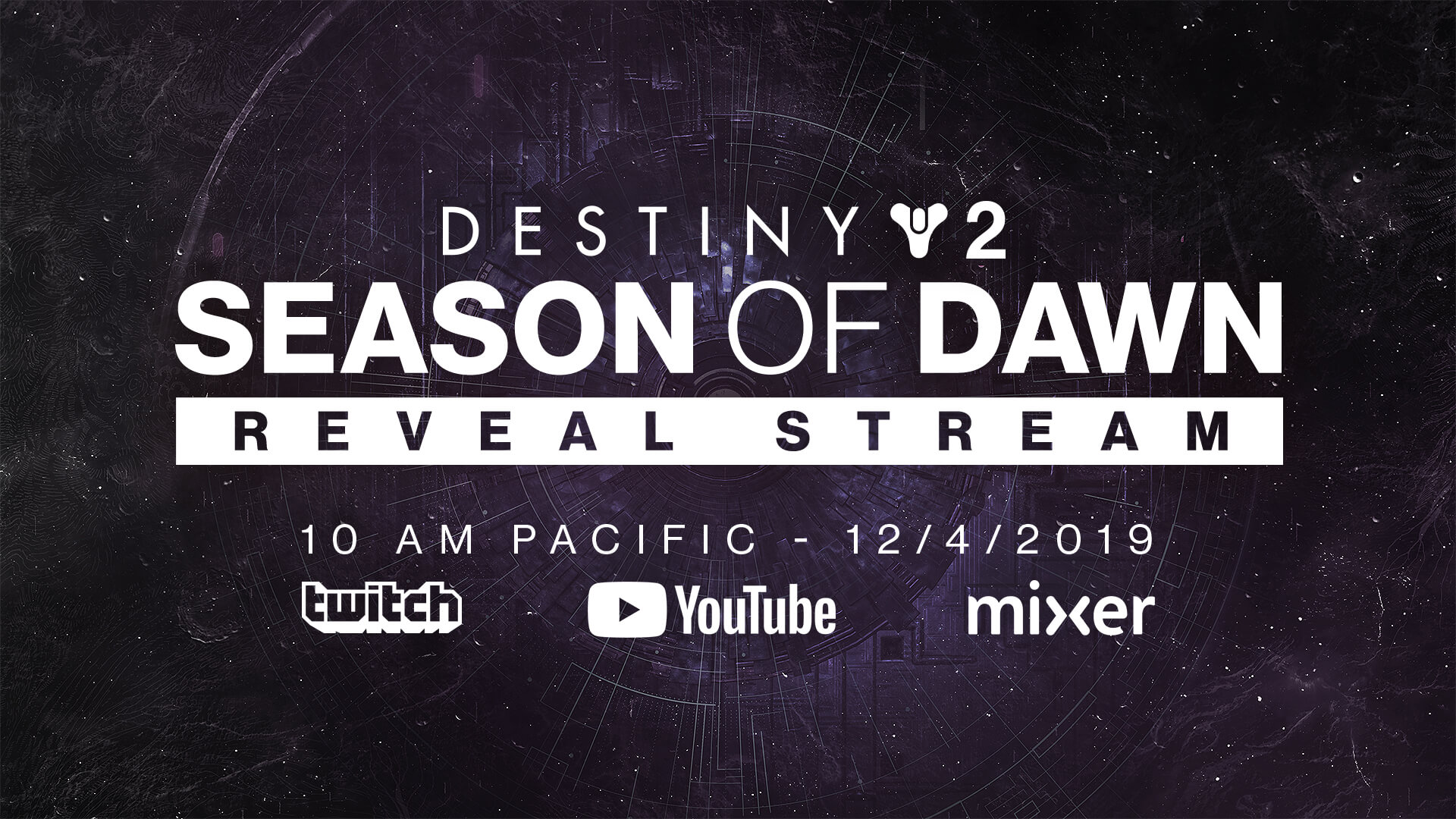 A large patch is also slated for release on December 10 alongside the new season so Bungie might also decide to give some small details on this on the reveal stream. Some sweeping changes to solar subclasses have already been announced so be sure to check out those changes here.
Make sure that, with the new season on the horizon, you get finished with your Season of Dawn pass as well.
The best way to level up your season pass is by buying bounties before you do anything in-game. Bounties will help you skyrocket your experience level over just a few hours. Bungie's also added the ability to buy season pass levels with Silver, if you've got more money than time.
Here's a small selection of items you definitely want to earn before Dec 10:
Eriana's Vow Exotic (free for premium users, level 35 for free users)
Pluperfect auto rifle (level 30 free and premium)
Temporal Clause machine gun (level 45 free and premium)
Various Ascendant Shards, Enhancement Prisms, planetary materials, Bright Dust, and Enhancement Cores (up to level 96 on free and premium)
Various cosmetic ornaments and emotes (up to level 100 premium)