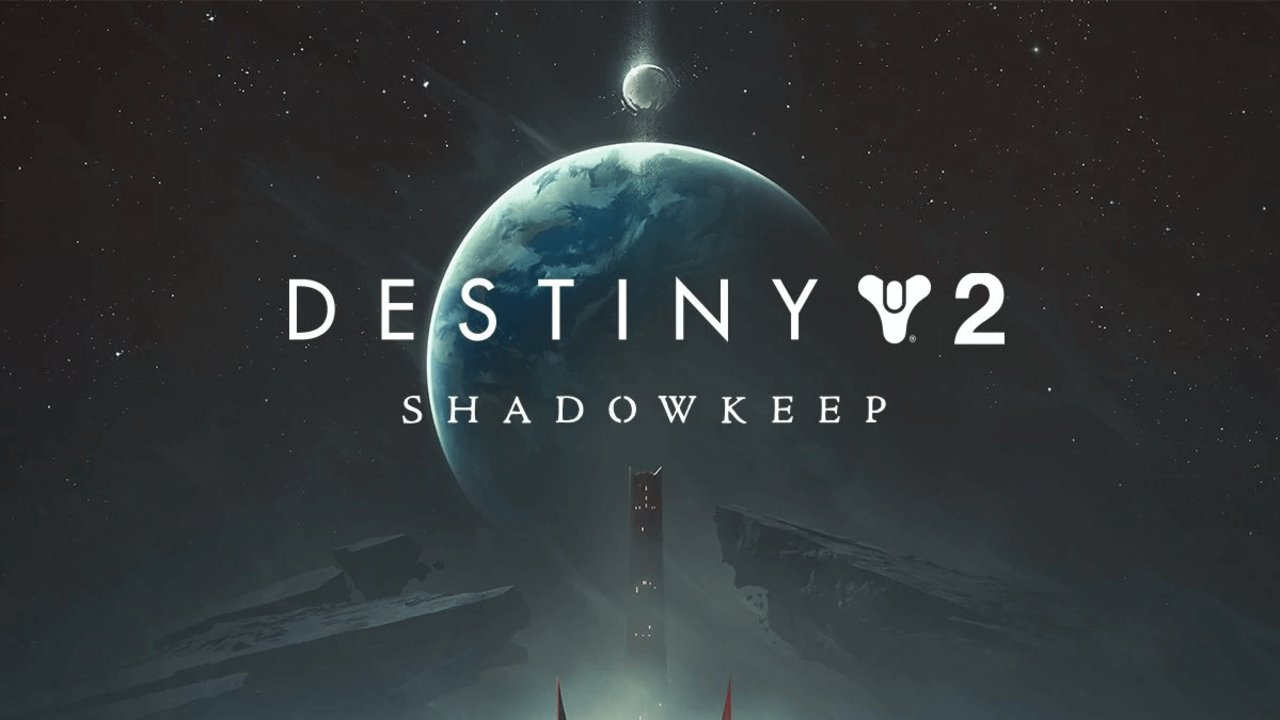 The release of Shadowkeep, as well as Destiny's next season 'Season of the Undying,' is just around the corner, with Bungie's flagship looter-shooter set to receive a significant amount of content for new and returning Guardians to sink their teeth into.
This large slice of new content isn't just as simple as plug-and-play, however. There's a [free-to-play version titled New Light](https://destinytracker.com/destiny-2/articles/3696d-what-is-going-free-to-play-in-destiny-with-th), the Shadowkeep expansion, and the new season.
These three different levels of access can be confusing for even the most veteran of Guardians who remember travelling to the Moon for the first time. Destiny Tracker has gathered together all the information for the new release, launching from Tuesday, October 1.
Seasonal Updates
Moon Destination - Travel back to the popular Destiny 1 location of Earth's Moon. Take the fight to the Hive both on the desolate surface and deep below in a labyrinth of decrepit tunnels.
Seasonal Artifact - New investment system where XP gained can be used to unlock unique perks that greatly increases your Guardian's combat prowess. Resets upon each new season with new perks to be acquired.
Finishers - New combat mechanic. Melee a low health enemy combatant to perform a cinematic finishing move that can activate powerful new perks from the Seasonal Artifact.
Armor 2.0 - A revamp to the current armor system. Armor perks are now treated as permanent unlocks and can be easily slotted into the armor piece of choice or changed at will with zero hassle. Level up the armor piece through the Masterwork tiers in order to equip more powerful perks. Armor you currently have will not be converted to its 2.0 version, it must be reacquired through its respective activity in order to obtain the new and improved version.
New Strikes - The Festering Core and The Scarlet Keep.
Three Crucible Maps - Return of two fan favourites from Destiny in Widow's Court and Twilight Gap. New map with an Infinite Forest meets Dreaming City vibe known as Fragment.
Crucible Labs, Elimination - Return of one of Destiny's most popular modes: Elimination. Elimination will be able to be played through Bungie's version of a player testing grounds known as Crucible Labs. Play the mode and give Bungie your feedback to ensure the mode is in a prime state when it makes its full release.
Seasonal Rewards - Level up through the ranks with XP to acquire a whole host of new armor, weapon ornaments, exotic weapons, ships, sparrows and upgrade materials.
Shadowkeep
New Story (Available at Launch) - Returning character Eris Morn has accidentally awoken something very ancient and very dangerous on the Moon. Now many of Earth's greatest enemies have returned as shadowy phantasms known as Nightmares. Help Eris to uncover the secrets of this new foe and put a stop to these Nightmares that are plaguing the surface and tunnels of the Moon.
Nightmare Hunts - Form a fireteam and hunt down these new abominations spreading chaos across the Moon. The base difficulty is available at the launch of Shadowkeep while Hero/Legend and Master difficulties will be launching on October 8 and 15 respectively.
New Raid 'The Garden of Salvation' - The Vex are invading the entire system through portals linked directly to The Black Guardian, a realm separate from space and time that is said to be the birthplace of The Vex. Return the favour and assault The Black Garden with a fireteam of up to 6 players. Garden of Salvation launches October 5.
New Dungeon - Delve deep into the subsurface of the Moon as a fireteam of 3 to battle some of the Hive's greatest champions. Obtain new and powerful loot as you battle your way deeper and deeper into a trap-filled chasm. New Dungeon launches October 29.
Exotic Quest: Divinity - Acquire the new exotic Trace Rifle Divinity. With its ability to greatly weaken enemies that it is continually fired at will make it highly sought after.
Season of the Undying
Vex Offensive - Battle the Vex that have invaded the Solar System from The Black Garden. Close the portals they are using to jump across space and time and bring an end to the invasion. Vex Offensive launches October 5.
Exotic Quest: Leviathan's Breath - Acquire the new Heavy Bow 'Leviathan's Breath' that has a powerful knockback effect to any enemies near the point of impact of any arrows fired. This new exotic quest launches October 22.
Vex Offensive: Final Assault - The Vex have doubled their efforts towards their goal of converting all matter within the Solar System into their own AI hive mind. Take on harder difficulties of Vex Offensive to obtain even more powerful and unique rewards. Vex Offensive: Final Assault launches November 19.
It is important to note that included in the purchase of Shadowkeep is the purchase of the current season available. For a significant amount of people, the included season will be Season of the Undying but if Shadowkeep is purchased once Season of the Undying has ended in a few months time then the next season will be included with Shadowkeep instead.
Comments