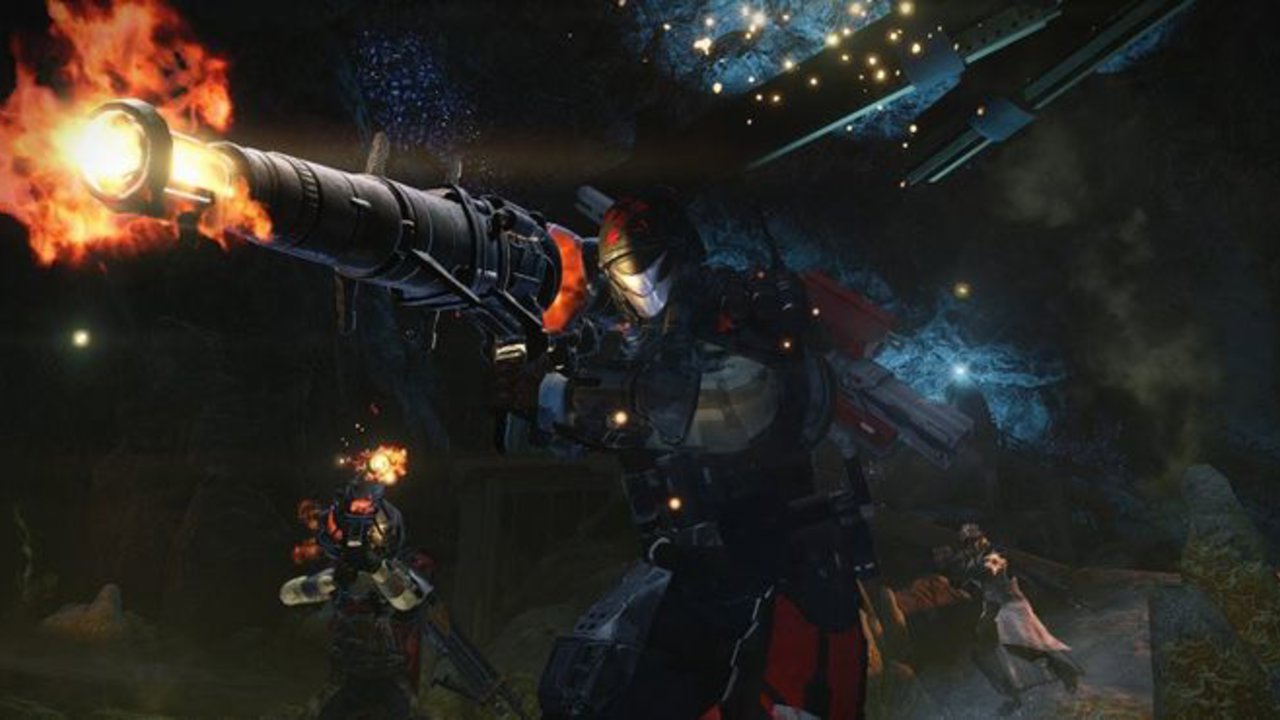 Vanguard Singe - Solar Singe
Nightfall - The Ordeal: Exodus Crash
Nightfall Exclusive Item - 'Impact Velocity' Exotic Sparrow.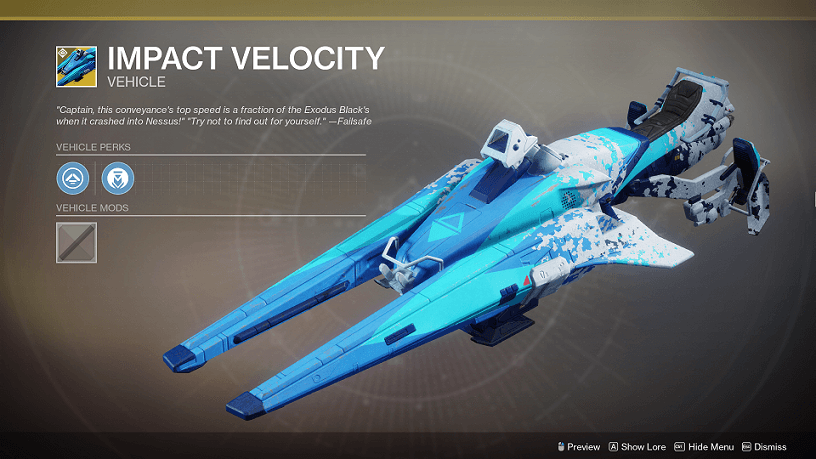 Active Modifiers
Adept
Hot Knife - Shanks now have Solar shields
Hero
Adept Modifiers
Champions: Overload - This mode contains Overload Champions, which cannot be stopped without an Overload mod.
Champions: Barrier - This mode contains Barrier Champions, which cannot be stopped without an Anti-Barrier mod.
Champions: Fallen - This mode contains both Barrier and Overload Champions, which cannot be stopped without an Anti-Barrier or Overload mod, respectively.
Hero Modifiers - Extra Shields
Thaviks's Implant - Incoming Arc and environmental damage increased
Legend
Hero and Adept Modifiers
Equipment Locked - You will be unable to change your equipment once the activity starts
Match Game - Enemy shields are highly resistant to all unmatched elemental damage.
Legend Modifiers - Locked Loadout, Match Game, and Extra Shields
Master
Adept, Hero and Legend Modifiers
Famine - All ammunition drops are significantly reduced
Champions: Mob - This mode contains additional Champions
Rewards: Powerful (Tier 1) reward - Get 5 points by completing runs. Higher difficulties grant more points; Pinnacle reward - Get a score of 100k
Legacy Nightfalls
The Festering Core - "Descend into the heart of Io's Pyramidion and root out a burgeoning infestation
Lake of Shadows- "Stem the tide of Taken flowing into the European Dead Zone from beneath the waves"

Exclusive item - Kinetic Grenade Launcher 'The Militia's Birthright'

The Inverted Spire- "End the Red Legion expedition that's ripped open the planet's surface"

Exclusive item - Ghost Shell 'Trichromatic'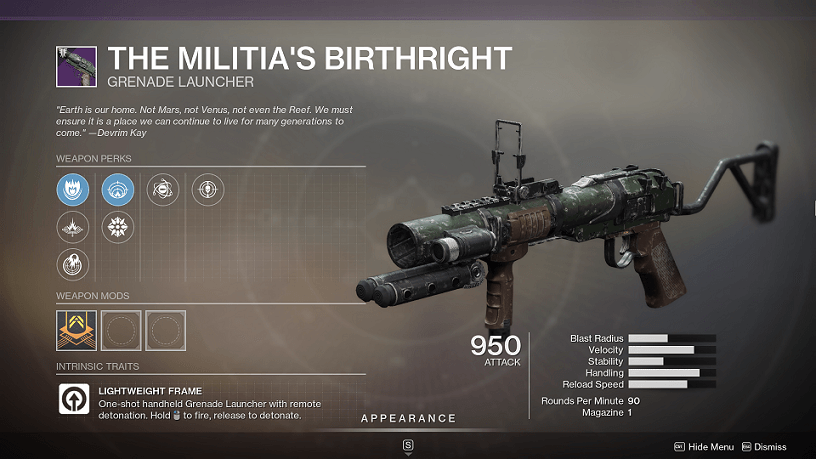 Flashpoint - Mercury
Complete Public Events, Lost Sectors and Heroic Adventures around Mercury to progress.
Weekly Crucible Playlists
Team Scorched
6v6
All players spawn with a Scorch Cannon and cannot use any other weapons
First team reach the kill limit or have the most kills at the end of the time limit win the game
Countdown
4v4
Take turns defending and attacking two bomb sites against the enemy team.
Players have a single life but revives are enabled.
Teams can win a round by either eliminating the enemy team, planting then detonating a bomb site or by defusing a planted bomb
Dreaming City Curse
Middling - The Dreaming City is currently in stage 2 of its ongoing curse.
Raid Challenges
Garden of Salvation
Zero to One Hundred - During the Sanctified Mind encounter, bank 30 motes at each Vex relay. At each relay, all 30 motes must be deposited within 10 seconds of each other.
Scourge of the Past
To Each Their Own (Insurrection Prime) - A Guardian may not shoot and break more than one shield generator per phase.
Last Wish
Strength of Memory (Riven) - Guardians must not shoot the same eye twice
Leviathan
The Gauntlet - Guardians cannot stand on the same plate more than once.
Rotation:

The Gauntlet
The Pleasure Guardians
The Royal Pools
The Throne
Escalation Protocol: Damkath, The Mask
Damkath is a large Ogre that is invulnerable except for a large yellow section on its back. Guardians should spread out around the area to ensure that whenever Damkath is firing at one Guardian, another is behind him ready to be able to do some damage. Watch out for the large number of Hive enemies, especially the Shriekers, that will continually spawn during the fight.
Possible Drops: Solar Sniper - IKELOS_SR_v1.0.1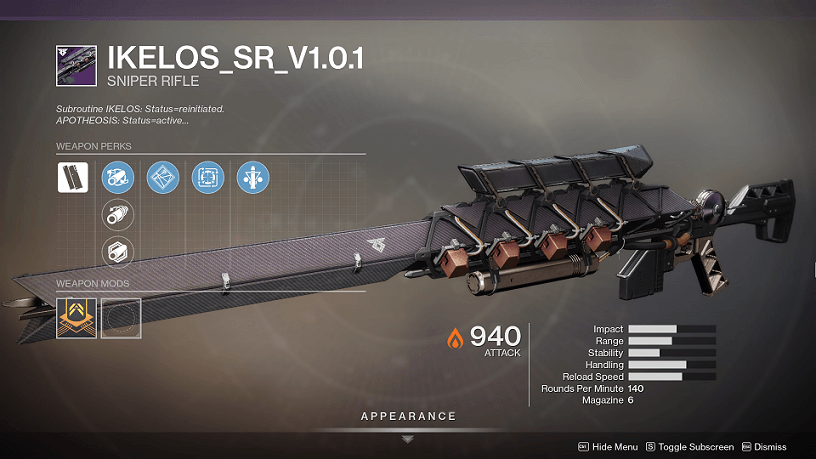 The Menagerie: Pagouri, Beloved by Calus
Heroic Mode Active Modifiers
Extinguish - If your fireteam falls in a Restricted Zone, everyone is returned to Orbit.
Match Game - Enemy shields are highly resistant to all unmatched elemental damage
Attrition - Regeneration is greatly impaired. Defeating enemies may create Wells of Light
Arc Singe - Arc damage increases slightly from all sources
Possible Drops
Legendary Sword for each Class
Death's Razor for Warlocks
Goldtusk for Hunters
Throne-Cleaver for Titans
The Emperor's Chosen Ship
Masterworked Item created by Chalice
Izanagi's Burden Catalyst if Chalice fully upgraded
The Reckoning: The Swords
Active Modifiers
Void Singe - Void damage increased slightly from all sources.
Grenadier - Grenade abilities deal more damage and recharge much faster.
Possible Drops
Kinetic Sidearm - Lonesome
Kinetic Scout Rifle - Night Watch
Arc Sniper Rifle - Sole Survivor
Solar Shotgun - Last Man Standing
Solar Sword - Just in Case (Tier 3 exclusive)
Comments