With Thanksgiving just around the corner, Bungie made the usual yearly choice to drop This Week at Bungie early, and this time they made sure to not only thank the Guardian community, but also reveal a host of store items ready for sale across the weekend.
In the spirit of the holiday season, Bungie had the following words to say about the Destiny community:
"We couldn't leave for the holiday without mentioning what we're all incredibly thankful for you. Guardians like you inspire us every day, from the stories you've shared about the friendships you've made, to the tales of how you earned your favorite loot. Thank you to everyone who stopped by to share their stories over not only the last few weeks, but years of Destiny and Destiny 2.
Thank you, dear reader, for being a Guardian."
It's the heartfelt messages like these from Bungie that really make you stop and realise that Bungie isn't some faceless company, hell-bent on taking our money and making us suffer at the hands of One-Eye Mask users. It's a company of people just like us that love this game as much as we do and want to see it soar. For all the hate and criticism that gets flung at them via forums and social media, they continue to trudge along and try to make this game the best they can, for us.
So the next time you are slaying Hive on the Moon, banking motes in Gambit or rampaging through the Crucible join with Bungie in this holiday season and be thankful for the joy they have brought to all of us within the Destiny community.
Bungie also announced a large Black Friday sale that will be hitting the Bungie merch store. Starting on November 28 at 9pm PT, a large range of T-shirts, collectibles, accessories and art prints will be going on sale with savings of up to 50% off.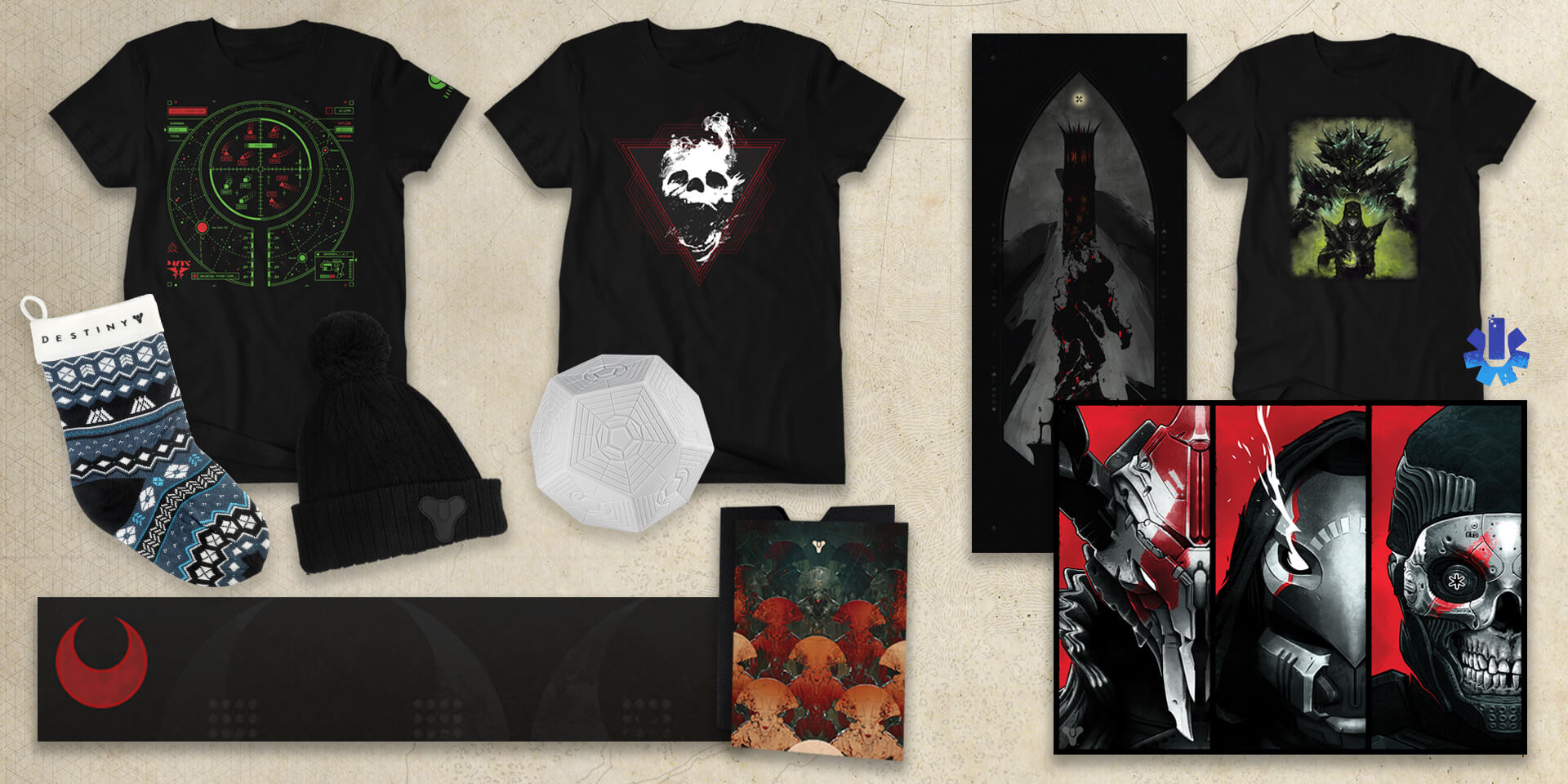 To sweeten the deal, every purchase made before December 9th 11:59pm PT will include a free, exclusive Destiny 2 emblem and any purchases of $50 or more will receive a free, limited edition art print while stocks last.