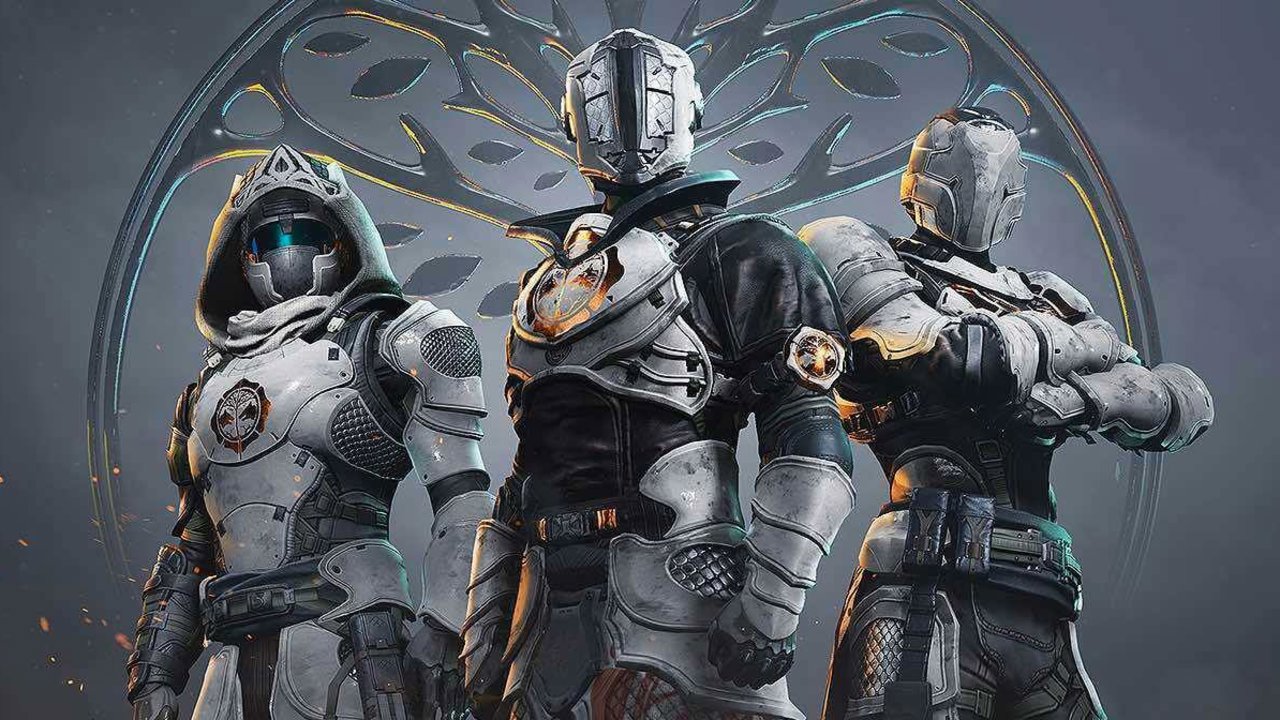 The limited-time Crucible event Iron Banner has rolled around again this week for the first time since the launch of Shadowkeep and Season of the Undying. The mode will run until the weekly reset at 10am PST on Tuesday 22nd and will bring with it opportunities to obtain brand new gear as well as ways to level up your Guardian past the 950 level cap.
It is important to note for new players that light level advantages are enabled in Iron Banner. This means that Guardians with a high light level will do more damage to those Guardians with a low light level and conversely low-level Guardians will do less damage against high-level Guardians. This replaces the normalized damage values present in regular Crucible modes and is seen as a way to make Iron Banner more competitive.
Travel to The Tower and head on over to Lord Saladin who is located above the Gunsmith. Saladin will have 4 bounties waiting for you as well as a quest titled 'Scour the Rust'. The 4 bounties reward a large amount of Iron Banner tokens that can be handed into Saladin after completing 'Scour the Rust' for a reward package.
These reward packages give a random piece of exclusive Iron Banner gear but the main draw of the bounties is the Pinnacle Gear reward. Pinnacle Gear is only rewarded from the hardest activities in the game, such as Raid completions, and is the only way to continue leveling up once you have reached the level cap of 950. If you are not close to 950 yet then these pieces of gear can still be a large power boost so be sure to pick them up as they are easily progressed alongside the 'Scour the Rust' quest.
Scour the Rust Guide
Note that these upcoming quest steps can be completed concurrently with each other. For example, if you play 4 matches while completing the first step, then the second step requires 10 match completions, that second step will start at 4/10.
Spectacle
Opponents Defeated - 30
Zones Captured - 10
Super final blows - 3
This first stage is fairly simple and can be completed in as little as 2 matches for those higher skilled players. Assists count towards the 30 opponents defeated so be sure to stick close to teammates to obtain a higher amount of assists if you are not confident in your ability to 1v1 enemy Guardians. Be sure to play aggressive to push towards the enemy zones to progress the 'Zones captured' objective as quickly as possible. When the game starts you can get a free and easy capture of the closest zone too.
Intent
Matches completed - 6
Zones Captured - 20
Pulse Rifle Final blows - 25
Be sure to again play aggressively to capture zones, as well as capping the free zone at the start of each game. Some high tier Pulse Rifles to use include Blast Furnace, Bygones, any Rapid Fire pulse, Redrix's Broadsword.
Timing
Opponents defeated - 100
Zones captured - 30
Fusion Rifle Final blows - 20
It's entirely possible that depending on your performance in your previous matches that the first objective of 100 opponents defeated could already be completed by the time you start this stage of the quest. The second objective can be completed in the same ways mentioned in the previous steps. Some high tier Fusion Rifles to use include Erentil FR4, Wizened Rebuke, Jotunn, Telesto. If you have the perk unlocked be sure to equip Fusion Rifle Scavenger, which is Solar armor only, to ensure you will have a steady income of ammo from kills.
Execution
Super final blows - 15
Zones captured - 40
Submachine Gun Final blows - 15
For the first objective, it's best to use a roaming Super that has the potential of a large kill count such as Fist of Havoc, Dawnblade, or Spectral Blades. Some high tier Submachine Guns to use include The Recluse, Huckleberry, Every Waking Moment, Hero's Burden, Antiope-D.
Conviction
Matches completed - 15
Zones captured - 50
Grenade Launcher Final blows - 10
Now, this is where the bugged portion of the quest is found. The description of the quest step reads: "completed matches, defeat opponents, capture zones, and land Super final blows to earn progress" but you will notice that nowhere on the objectives does it require Super kills. Instead of Super final blows, it actually lists Grenade Launcher's final blows, but when a kill is obtained with a Grenade Launcher the progress bar will not move at all. A clever Guardian over on the Destiny subreddit made a post to spread the news that it is actually Submachine Gun final blows that will properly progress this step. So equip whatever SMG you used for the previous step and get 10 kills with it to finish off the quest.
Now that this quest has been completed the ability to hand in tokens to Saladin for reward packages has been unlocked. Use these reward packages to round out your collection of Iron Banner weapons as well as the max stat-rolling armor. Enhanced versions of armor perks, such as the highly sought after enhanced reloader perks, can also drop from the reward packages which can normally only be obtained through high-level activities.
Comments