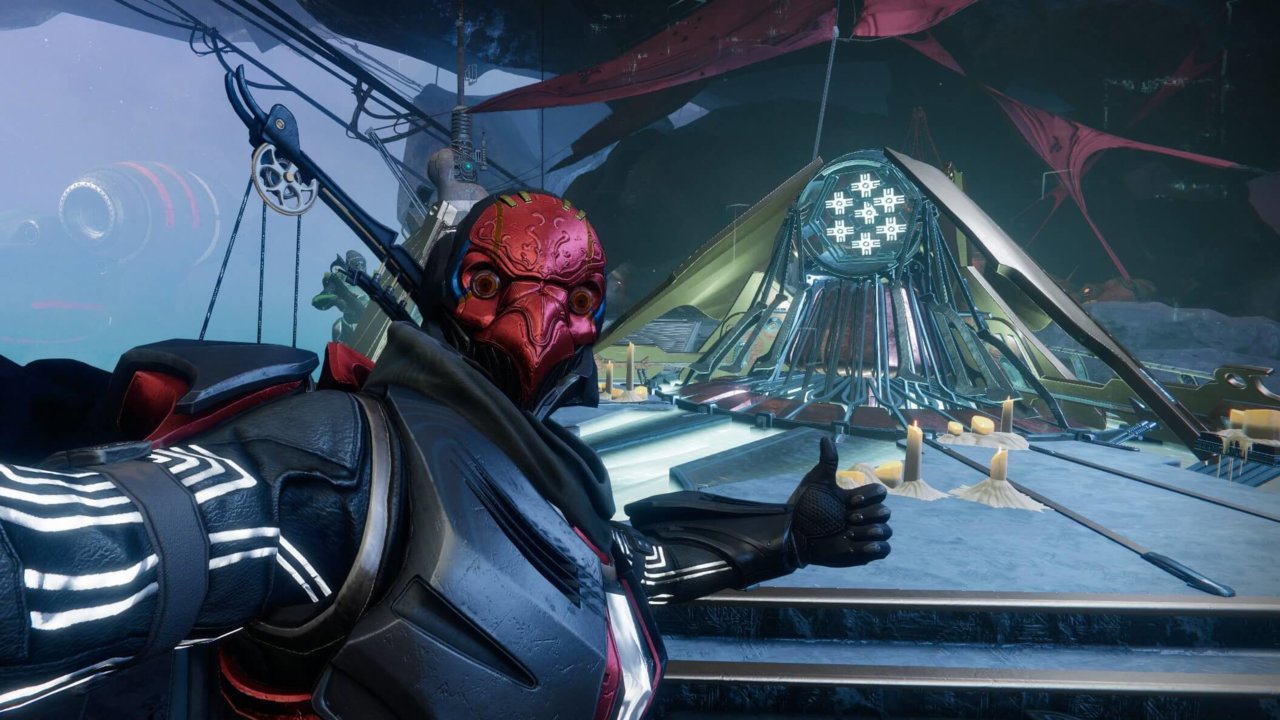 Polarized Fractaline is a new seasonal currency introduced into Destiny 2 with Season of Dawn that can be used to either purchase Timelost Weapon Bounties or upgrade any of the 4 Sundial Obelisks scattered through the Solar System.
It costs 200 Polarized Fractaline to level an Obelisk up a single rank with there being 11 ranks that unlock rewards. Since there are 4 Obelisks that gives a total of 8800 Polarized Fractaline needed in order to completely upgrade each Obelisk.
Players have also unearthed a secret Triumph that relates to the upcoming Empyrean Foundation event due to release in February. Unlocking this Triumph requires the player to donate at least 5000 Polarized Fractaline to the Empyrean Foundation which is quite a hefty amount.
No information has been given at this stage about what exactly the Empyrean Foundation is. It could be an end of season event that will tie into the next season, or possibly similar in scope to Vex Offensive: Final Assault where the Sundial activity will change in some way. In any case, it would be prudent to start to save up a stockpile of Polarized Fractaline as the Empyrean Foundation release date of February 4th draws nearer.
So between the 8800 needed for the 4 Obelisks and the 5000 needed for the Empyrean Foundation Triumph that brings it up to a total of 13800 Polarized Fractaline. Now, this is certainly a lot but thankfully there are multiple ways to earn this currency. Here are the best ways to farm for Polarized Fractaline:
Saint-14 Bounties
With his return to the Tower Saint-14 brings with him 4 daily bounties that can be completed for 50 Polarized Fractaline each. These bounties have fairly simple objectives such as Kill 50 Cabal, Defeat 30 Enemies with Solar Damage and Defeat 15 Enemies with Melee Abilities. These are quick to complete, should take approximately 15 minutes for all 4 bounties, and can be redone on secondary characters each day too. These bounties will be your main source of Polarized Fractaline as they are an easy 200 every day for each character.
Obelisk Weekly Bounties
Each Planetary Obelisk has 2 Weekly Bounties that can be completed for 100 Polarized Fractaline each. If these Obelisks have been connected to the Tower Obelisk then all 8 bounties can be picked up from there instead. These bounties are more time consuming than Saint's as they have objectives such as Complete 3 Adventures, Complete 9 Patrols, Kill 300 Scorn and Complete 5 Lost Sectors. Completing all 8 of these on a character could potentially take a few hours but will reward 800 Polarized Fractaline.
Random Rewards from Activities
Gaining Polarized Fractaline from activities should be seen as a bonus or passive way to gain this currency as it is not a guaranteed drop from each completion. Upgrades can be purchased from Obelisks upon reaching certain ranks but it still will not make it a guarantee.
Fractaline Skimmer Consumable
This consumable can be purchased from the Tower Obelisk for 5,000 glimmer and only 6 can be purchased each week per account. Fractaline Skimmer dramatically increases the chance of obtaining Polarized Fractaline from activity completions until the currency is earnt. Even though the description uses the word 'dramatically' this still does not turn the drop rate into a guarantee. If you have spare glimmer laying around then, by all means, purchase a few of these to speed up your income of Polarized Fractaline, just don't rely on this consumable.
Triumphs
A small amount of Polarized Fractaline can be obtained by completing Triumphs related to Season of Dawn such as completing Sundial runs, completing Saint-14 missions, and ranking up the Obelisks. Unfortunately, these are repeatable but are a decent amount of free Polarized Fractaline for doing activities that you would be doing anyway. Be sure to keep checking to see if any new Triumphs have been completed as you need to accept the Triumph in order to receive the currency, it is not rewarded automatically.
Season Pass
A very small amount of Polarized Fractaline is also rewarded upon reaching certain stages of the Season Pass. A Moderate Fractaline Harvest, worth 50 Polarized Fractaline, is awarded at rank 7 for all players. A Major Fractaline Harvest, worth 100 Polarized Fractaline, is awarded at ranks 2 and 72 for Season Pass owners.
Comments