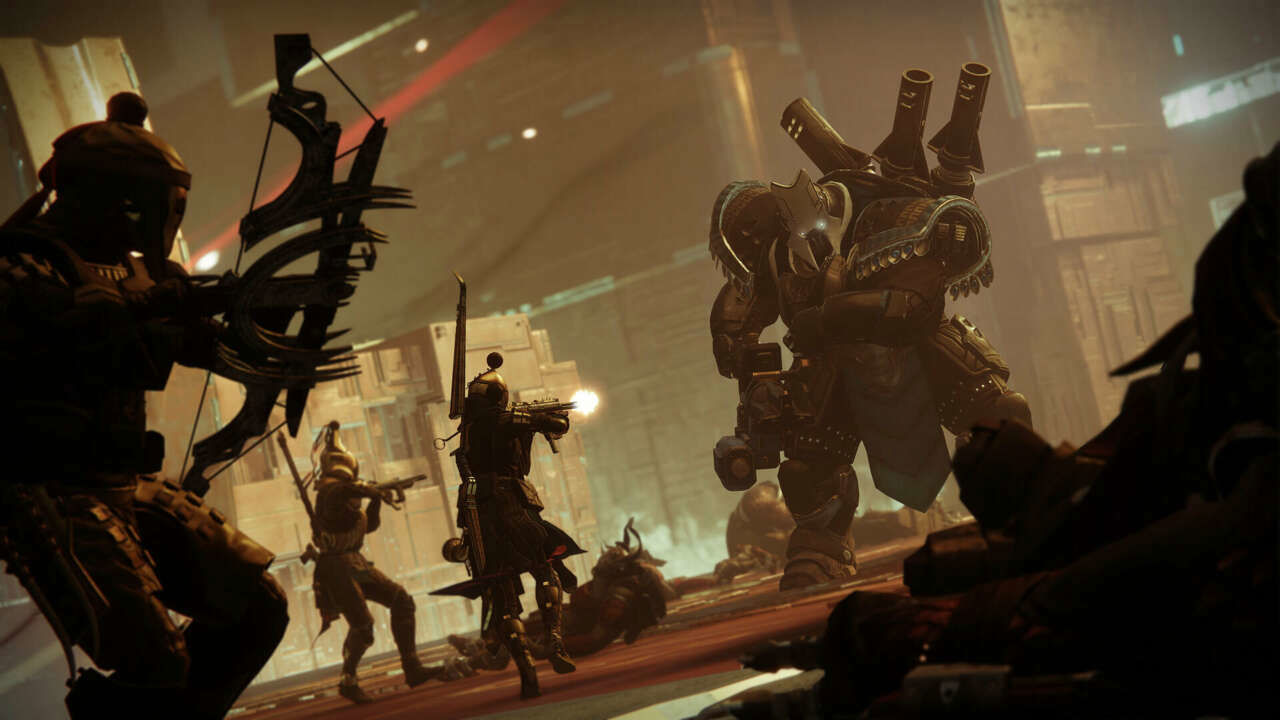 After a riveting TWAB of future Nerfs coming to 120's, Swords, and more, Bungie has revealed today the buffs they plan to bring in Season 14. In today's released This Week At Bungie, Weapons Feature Lead Chris Proctor took the stage to outline and highlight the changes the team is making.

Before reading over the highlights below I do highly recommend reading the official TWAB as Proctor did take a moment to go over the team's philosophy when it comes to certain weapon types as well as how they approach nerfs and buffs. It was a very insightful read and helped to provide some of the insight we frequently ask for from the developer team.

Here are the changes coming in Season 14:

Precision (450 rpm) Auto Rifles:

Increased Precision (450 rpm) Auto Rifle damage per bullet from 17 to 18.

Linear Fusion Rifles (including Exotics LFRs):

Increased precision damage by 15%
Increased reserve ammo by 20%

Fusion Rifles:

Increased damage falloff start distance for Fusion Rifles, no effect on 100 range stat, +2m on 0 range stat.

Perks:

Subsistence:

No longer reduces reserve ammunition.
Submachine Guns now receive the same ammo fraction per takedown that Auto Rifles do (was 10%, like most weapons, now 17%, same as Auto Rifles).

High-Impact Reserves and Under Pressure:

These are now active as long as their conditions are met.

Unrelenting:

Now easier to trigger in PvE (immediate trigger on majors) and heals 20% more.

Sympathetic Arsenal:

Now grants +20 reload in addition to its primary effect.

Dragonfly:

Now works on heavy shanks and servitors, and occurs even faster than after the Season of the Chosen fix.

Hip-fire Grip:

+1 degrees precision hip fire angle threshold, +1.2x reticle stickiness falloff distance.

Iron Grip, Iron Gaze, Iron Reach:

Reduced secondary stat penalty from -40 to -30.

Osmosis and Elemental Capacitor:

Osmosis now switches the weapon to Stasis damage when playing a Stasis subclass - this should work for any mechanics that ask for Stasis damage (but not for Stasis ability damage). Also created stasis VFX for all weapon types that Osmosis can appear on (more coming later).
Elemental Capacitor with a Stasis subclass grants +recoil direction and reduces ADS move speed penalty.

No Distractions:

Reduced trigger time from 1.5s to 1s and increased flinch reduction from 30% to 35%.

Celerity and Bottomless Grief:

Celerity: Now always grants +20 to handling and +20 to reload in addition to the triggered effect.
Bottomless Grief: Now always grants +30 to magazine in addition to the triggered effect.

MODS:

Adept Mag, Adept Targeting:

Reduced secondary stat penalty from -20 to -15.
Fixed Adept Mag not granting reserves when applied to a Sword.

Adept Counterbalance:

Increased recoil direction benefit.


Exotics:  

MIDA Multitool:

Changed the catalyst perk from Outlaw to No Distractions.

Hawkmoon:

Increased priority of Paracausal Charge and Paracausal Shot buff text

This does it for all of the buffs Bungie has planned so far for the launch of Season 14. Proctor did end on a high note as well saying that Deadman's Tale, All Shotguns and Fusion Rifles are being monitored through next season and will face the balance hammer soon enough. Bungie for now want to continue focusing and monitoring the changes they have already implemented and what they plan to bring before fully changing how these weapons behave.

What do you think of the upcoming weapon changes? Let me know in the comments or @Suttledge on Twitter.

Follow me on Twitch and on Twitter to stay up to date with my content as I cover Destiny News, Guides, Sherpas and More!

Comments