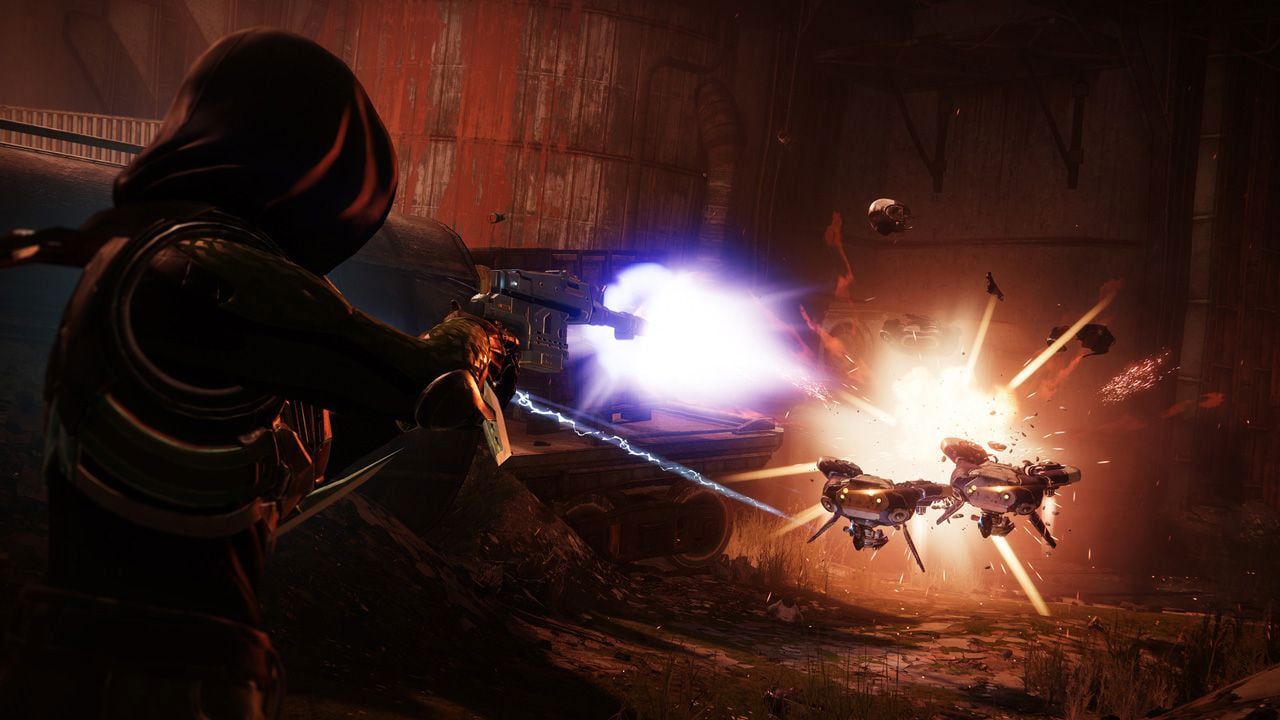 In the most recent Bungie developer interview, Bungie Design Director Jacob Benton sat down with the Japanese gaming website 4Gamer.net to talk about the releases seen within the last year as well as what the future of the Destiny franchise might look like. This interview has been auto-translated from Japanese so some words and phrases might look a little off like 'Vault of Glass' becoming 'Glass Room'.
I'll be sure to provide the proper translation in parentheses.
The first half of the interview rehashed a lot of the material that had already been covered by a recent Developer Update on the Bungie.net website.
Benton mentions that "our most hopeful plan is to re-appear "Glass Room" (Vault of Glass) in Season 14. By the end of 2021, we are considering adding a master version of "Glass Room". We believe that this addition will give the game a new reward, just as it did when the Knightfall Strike had the "Master" and "Expert" difficulty implemented."
Benton was then pushed to talk about the expansion 'The Jet Black Queen' (The Witch Queen) coming in 2022 but he remained fairly tight-lipped. "At this stage, I can tell you that Destiny 2 will be the biggest breakthrough in the ongoing story. In "Transcendence of Light," the power of pyramids and darkness has extended to the solar system. The Jet Black Queen will continue this story. Players will experience new developments in the epic story of "Light and Darkness" and the amazing challenges that stand in front of them as Guardians." said Benton.
It is at this point that we get to the real meat and potatoes of the interview. The 4Gamer site asks a very direct question towards Benton about whether the The Witch Queen and Lightfall expansions will spell the end of Destiny 2. Will Bungie then move on to Destiny 3? Thankfully, Benton gives a direct answer in kind: "The End of Light" (Lightfall) doesn't end Destiny 2. We look forward to continuing to develop Destiny 2 over the years to come." says Benton. Benton then goes on to state that Bungie has too much content in mind to fully wrap up the story of Light vs Darkness by the end of Lightfall and will need at least one more expansion. "I don't think it's the right direction for Destiny 2 to bring the rest to Destiny 3...We will continue to develop Destiny 2." says Benton.
Benton then doubles down on this and says "if you're thinking of playing this game, you can rest assured that we have no plans to stop making great content for Destiny 2." So it seems the community will continue to receive quality Destiny 2 content for several years to come at least.
Some time ago it was revealed by Bungie that they had a second project currently in the works but details were scarce. 4Gamer asks for some clarification on this second project and Benton gives the following response: "I can't tell you more at this point, but our team is working on a new secret world in parallel with Destiny. We are looking firmly at 2025."
Now, it's at this point that the translation could have failed us and this statement could be taken one of two ways. The wording of 'parallel' could mean that Bungie are working on a game that ties directly into the Destiny franchise but it could also simply mean that Bungie are working on another project while still continuing to develop Destiny 2. I have a feeling it is likely to be the latter.
So, to recap Bungie has stated that it will continue to develop content for Destiny 2 and have no plans to make a Destiny 3 for at least some years to come. On top of this, Bungie is developing a 'secret new world in parallel with Destiny' that is likely to be released sometime during 2025.
So far, there are no other concrete details on this secret project.
Comments