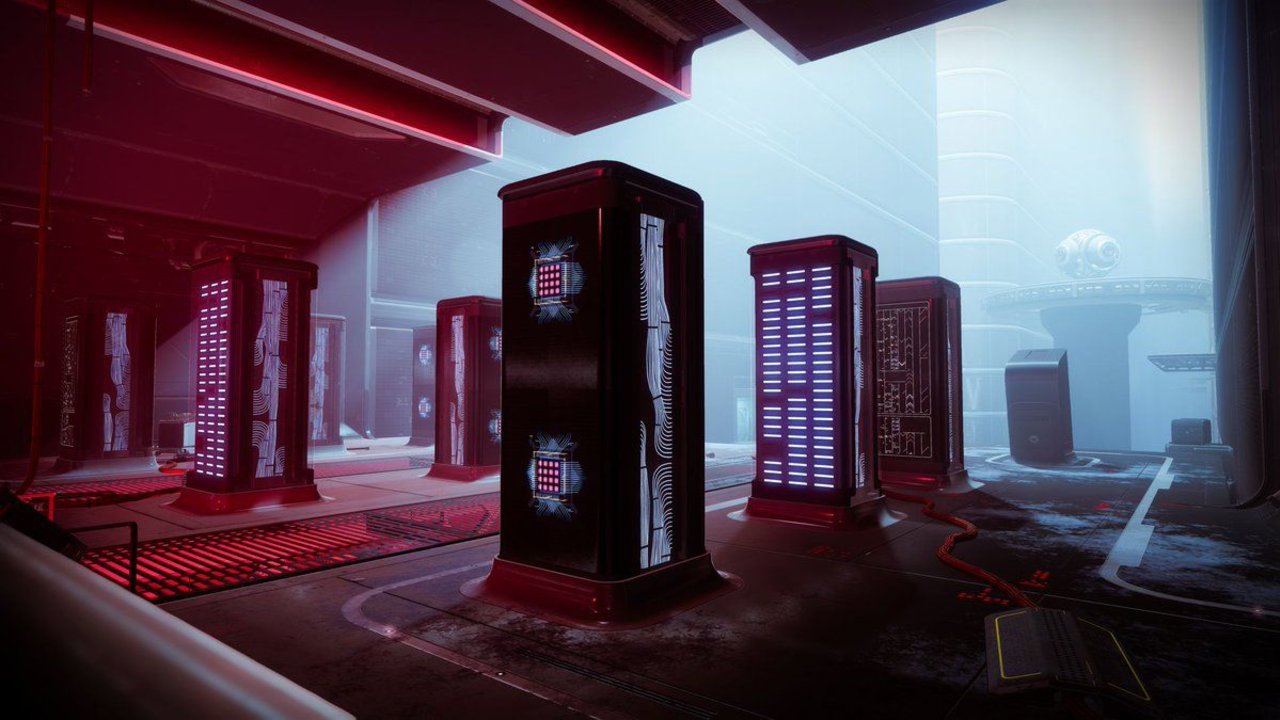 The Destiny Community has been on high alert for details regarding the next Raid Race, and today, they got exactly what they were asking for.

Deep Stone Crypt, the first raid to come with Beyond Light, will initiate a worldwide race starting November 21, 2020, at 10 AM PST. Bungie writes this year's rules are as follows:

Contest Mode will cap all players at 20 Power below each encounter for 24 hours.
Artifact Power will be disabled during Contest Mode.
1230 Power is your team's goal to be at the cap for all the encounters.
Being above 1230 will not provide any additional advantage in the final fight.

This long of a gap will allow players plenty of time to chase the raid's power cap, and knowing that Artifact Power will be disabled will prevent players from "bounty farming" to quickly grind for strength. Though Artifact Power is disabled, I still recommend getting it as high as you possibly can, you never know what utilities mods like Opressive Darkness or Arc Battery will be lurking for those that are dedicated. It also will be crucial for Guardians to follow a proper activity flow to ensure every activity they do provides them with the highest possible chance at hitting 1230.

In addition to the date, Bungie has laid out the second most crucial part as well, the rewards. For the first team to complete the raid per the official rules, there will be a title belt for every team member. Bungie has ensured us that they will dive into the results on Raid Day to ensure everyone has played fair. Though at this time, we have not heard any word on an Anti-Cheat or precautions they will be taking to reduce the chances of foul play during the raid, such as DDOS attacks.

There is also an exclusive emblem up for grabs this year for teams that manage to finish the raid within the first 24 hours. Bungie states that you will need to finish while Contest Mode is still active to receive the emblem, so starting the raid before the 24 hours is up and completing afterward will not net you this reward.
Regardless of when you finish the raid, you will still be rewarded with the raid exclusive emblem. If you manage to complete the trials of the Deep Stone Crypt by December 1 at 9 a.m. Pacific you will also have the opportunity to purchase the new Europa style raid jacket.
This is an exciting time to be a Destiny player, and it is only going to get more exciting as November 10th approaches. Bungie will be revealing more insight into the rewards of the raid in the coming weeks.

As for the rest of the update, Deej wrote more news to get Guardians amped for the release of Beyond Light. This table is a preview that Bungie put out to showcase how Destiny 2 will perform on the next generation of consoles. The biggest takeaway? Console is getting a FOV slider!


For patch notes, Bungie showcases the changes they have made to the highly criticized Cipher Decoders. If you are farming for the Festival of The Lost items, it is crucial to note that Gambit, Forges, enemy kills, and non-playlist strikes do not drop Ciphers.

Despite all of these hot new details, this week's update from Bungie has been the saddest since Beyond Light was delayed this year. At the end of the article, you will find a farewell from Deej as he is departing from Bungie on Novemeber 6th, just before Beyond Light is released.  To me, Deej is a pinnacle of the Destiny community and will continue to be so even after he moves on. He has fostered one of the best Community Teams and game has ever seen and has brought just as much light to Destiny as the traveler did. I speak for everyone here at Destiny Tracker when I say, Deej you will be missed, and we look forward to seeing where you land next.

How do you feel about the raid race being eleven days out from the launch of Beyond Light? Let me know in the comments below or @Suttledge on Twitter!

Use Code 'Pro' For 10% Off  Your Order On Any Advancedgg Product at Advanced.gg
Comments