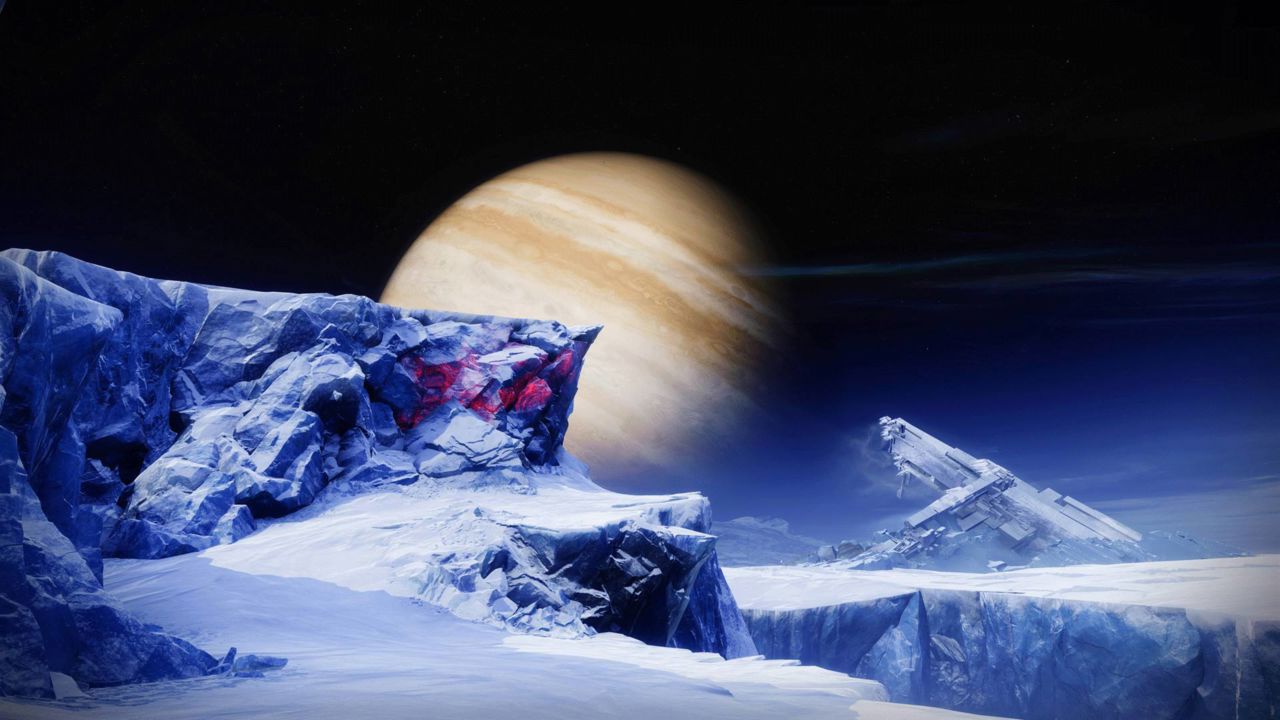 The GCX Charity Marathon is a yearly fundraising event that aims to bring the Twitch.tv gaming community together to raise money for St. Jude Children's Research Hospital.
This is done through various high profile streamers such as Gladd, Mtashed, and Datto being given short streaming timeslots through the main GCX livestream where their viewers can then donate directly to St. Jude's cause.
This year, Bungie was given their own timeslot to stream Destiny 2 and bring in a large number of viewers to the charity event.
As an added incentive to donate Bungie curated a set of teasers for the upcoming Beyond Light expansion once certain donation milestones were reached: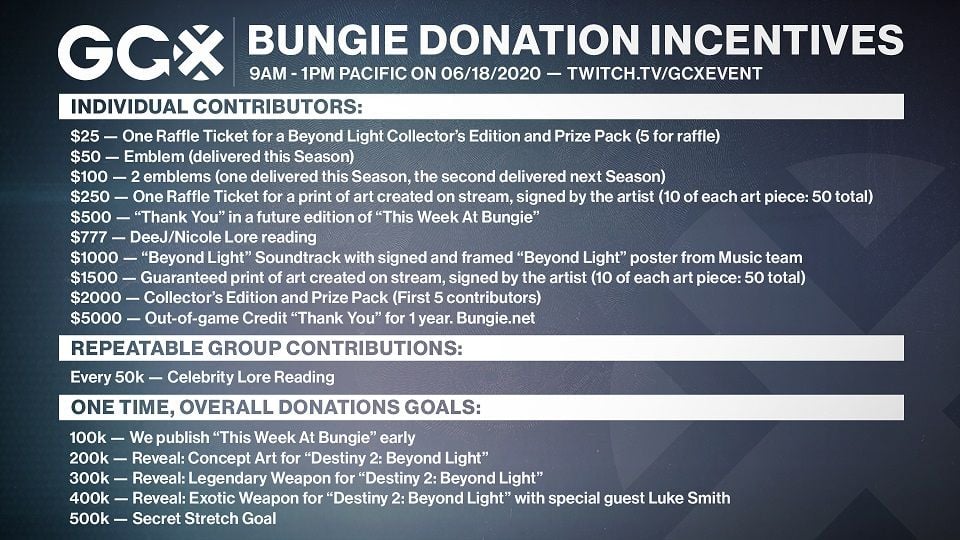 The gaming community quickly smashed these donation goals and so it was time for Bungie to deliver on their promised incentives.
Once $200k was reached the following Beyond Light concept art was revealed on the livestream which shows the art direction that Bungie chose for the new Stasis element type: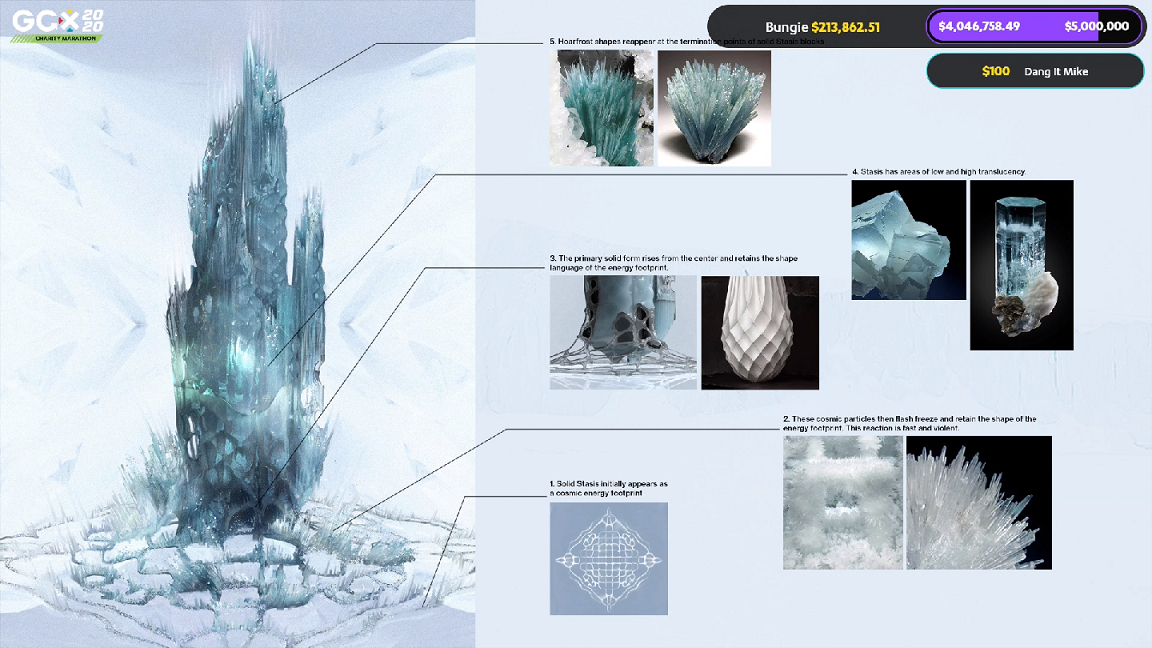 After this, $300k total donations was quickly reached in under 20 minutes. Bungie then showed off this small tease for Beyond Light: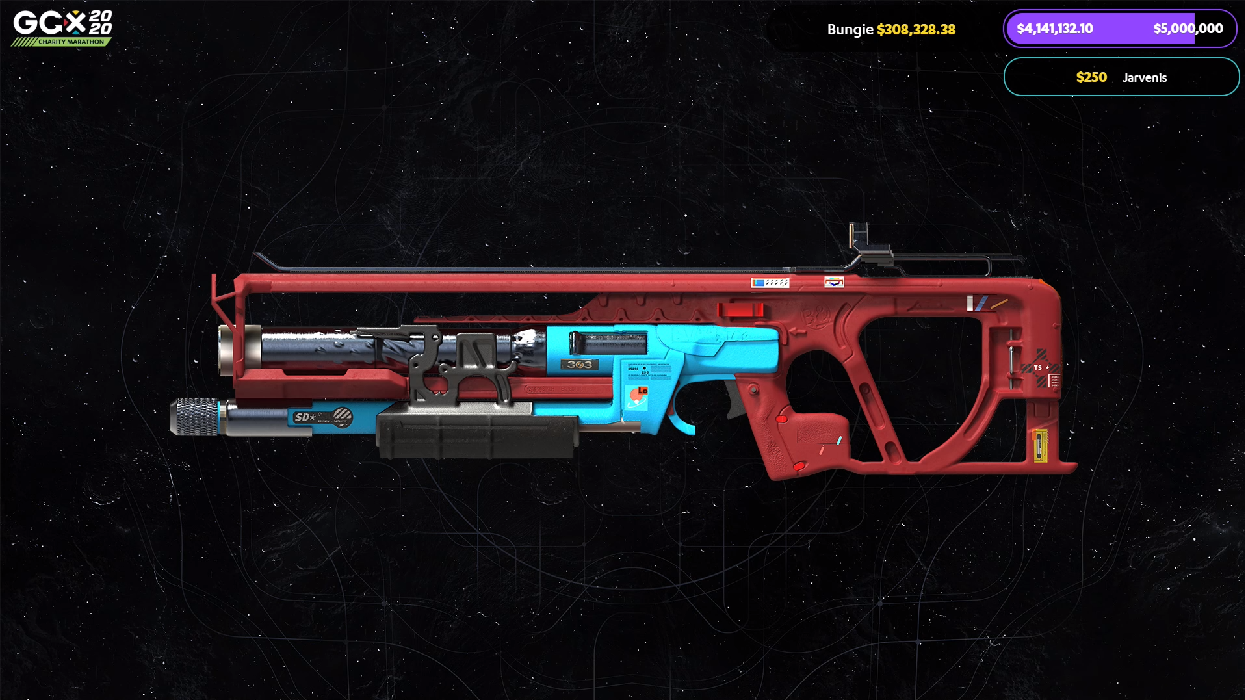 This image is of a new Legendary weapon that will be coming in Beyond Light and will be a part of Europa's gear set.
The overall appearance of this weapon makes it quite difficult to discern what class of weapon it will be, it could very well be a Trace Rifle, Scout Rifle, Auto Rifle or Pulse Rifle. Bungie decided not to share any more information on the weapon apart from the above image so for the time being it's all up for speculation until Beyond Light's release in September.
The gaming community then rocketed to $400k in donations and so Destiny 2 Game Director Luke Smith joined the Bungie stream in order to reveal an Exotic weapon being released in Beyond Light.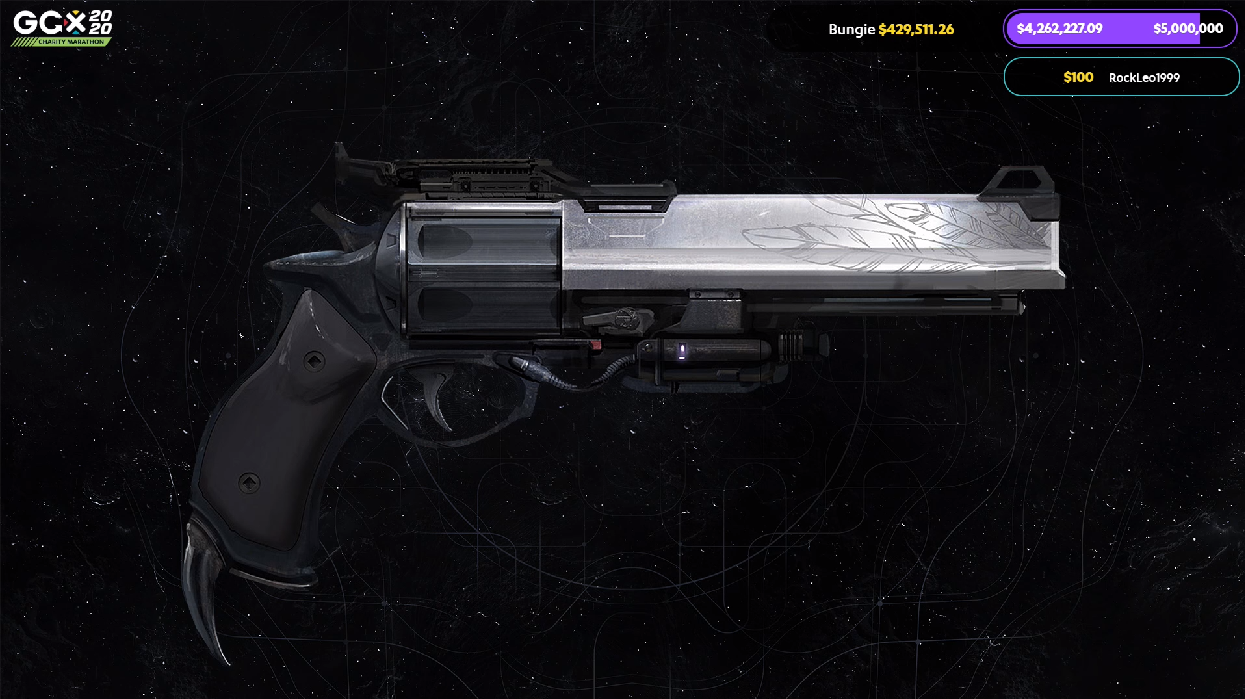 Those of you who played the original Destiny will recognize this immediately as the fan favourite Hand Cannon known as 'Hawkmoon'. Hawkmoon was an interesting weapon as its perks relied entirely on RNG.
One perk was called 'Luck in the Chamber' which caused a random bullet in the magazine to deal considerably more damage while its other perk 'Holding Aces' gave another two random bullets the same effect.
The odd thing about how the perks worked was that on rare occasions all 3 of the Luck in the Chamber rounds could stack onto a single bullet, causing this bullet to one-tap Guardians with a precision hit.
Many players like to blame their deaths in video games on simple bad luck but in the case of Hawkmoon sometimes it really was exactly that.
While on the stream Luke Smith commented that the random aspects of Hawkmoon's perks were unhealthy for the balance of the game and so these perks would not be returning with Hawkmoon.
Smith clarified by saying that some RNG to Hawkmoon's functionality will remain, just not something that is quite as jarring as increased weapon damage.
At the end of the 4 hour stream Bungie, and their community, had raised over $800k towards the $5 million goal for the GCX Charity Event.
Comments