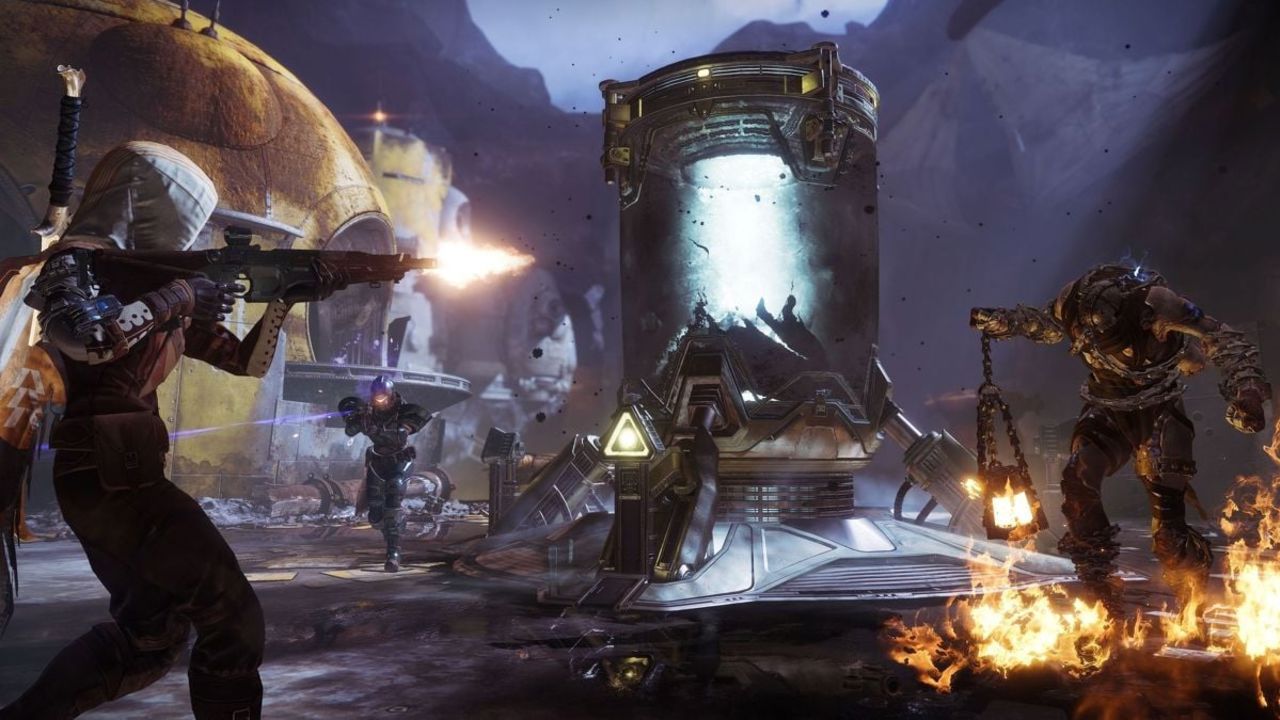 Alongside the release of Beyond Light on November 10th, Destiny 2's core activities of Crucible, Gambit and Strikes will be seeing an overhaul to available modes.
Bungie has stated that this is being done to streamline the activities and make it easier for newcomers and veterans alike to play the content they want to play.
A secondary function of this streamlining is to condense the playerbase, lowering matchmaking times.
Crucible
The Crucible will be seeing a fairly simple reworking of its available playlists to primarily condense them down into a few select options for faster matchmaking times. Here is a list of what will be available once Beyond Light launches on November 10.
Regular Modes:
Control
Elimination
Rumble
Survival
Survival: Freelance (Solo Queue)
Weekly Rotation:
Private Matches
Monthly Rotation:
Iron Banner
Iron Banner: Freelance (Solo Queue, coming in Season 12)
Weekend Availability:
You may have noticed that a significant amount of game modes that are currently available in Destiny 2 are missing from the above list. This is because any playlist not mentioned above will instead be entering the DCV, possibly to be reworked and released at a later date. This includes the following game modes:
Supremacy
Countdown
Lockdown
Breakthrough
Doubles
Momentum Control
Team Scorched
Strikes
Like the Crucible, Strikes will be seeing a fairly simple streamlining of its available playlists. So far, the only announced change is that the regular Nightfalls and Daily Heroic Story Mission will be leaving the Vanguard section of the Director.
Vanguard Strikes and Nightfall:The Ordeal will still be available and will remain largely the same.
Gambit
Gambit is the core activity that will be undergoing the most significant changes come the release of Beyond Light. For some time now Bungie has been talking about the possibility of merging both Gambit and Gambit Prime into one mode and it seems they have decided to do just that.
The consolidated mode will feature Gambit Prime's one-round structure and regular Gambit's Primeval boss fight but with a heavy reworking of its overall pace and flow. Here is a quick list of the changes:
Large Major Bosses that spawn in the later enemy waves have been scaled down to miniboss/elite level making them much easier to kill.
Taken Captain 10-mote Blocker replaced with Taken Phalanx
Removal of 20-mote Giant Blocker
Minimum time between invasions changed from 10 seconds to 20 seconds
Removal of timed Primeval Slayer buffs (This is the stack of Primeval Slayer buff granted after a fixed time has passed)
Increase of Primeval health
Increased damage granted by Primeval Slayer buff granted by killing Primeval Envoys
Primeval Envoys respawn at every 40% damage dealt to the Primeval.
Bungie has stated that this game mode will overall be a little bit quicker than a current game of Gambit Prime and will feature a much faster boss phase.
As we are still a couple of months out from the release of Beyond Light keep in mind that a lot of these details are still subject to change.
Comments