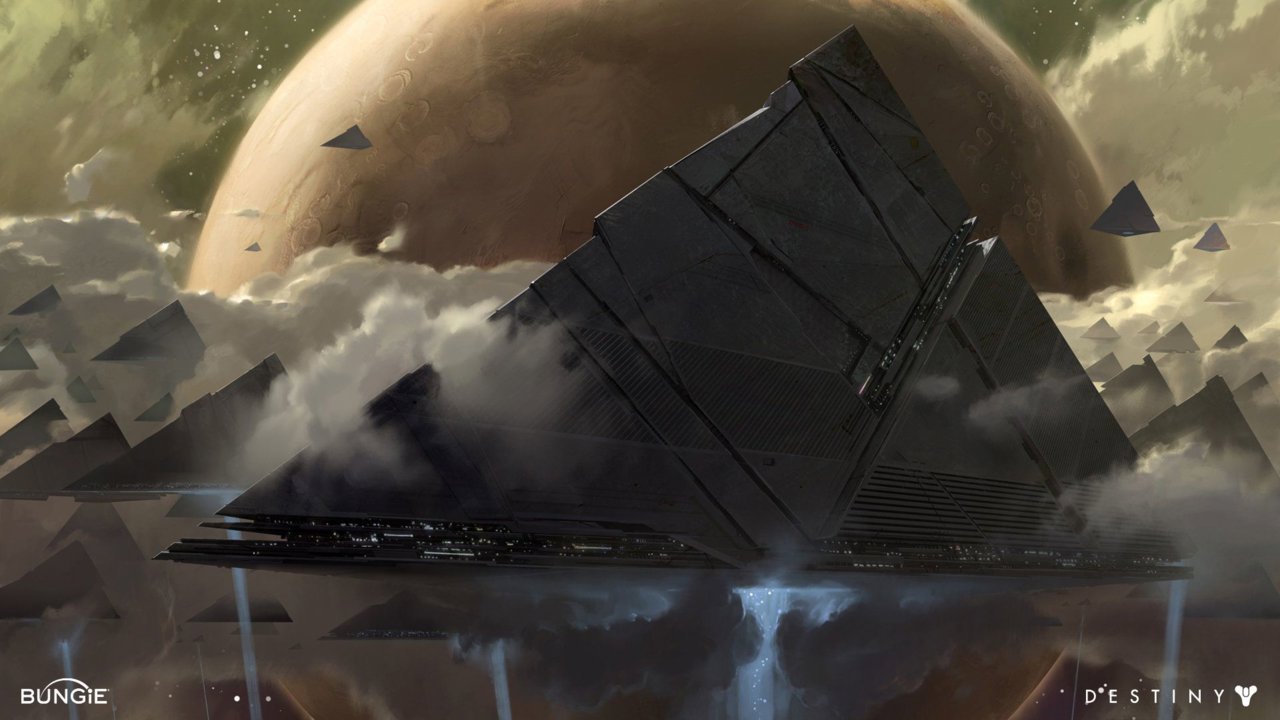 It is no real secret now that the dreaded Pyramid ships, containing either the Darkness itself or its closest underlings, are steadily drawing closer and closer to occupied space within the solar system.
These ships were first teased during the after credits scene of the Red War campaign where they were seen powering up after detecting the Light emitted from The Traveler upon defeating Ghaul.
The next game tease of these ominous structures came this Season, years after the first reveal, where they can be seen on Rasputin's solar system display in the EDZ Seraph Bunker, steadily drawing closer each week.
The next little teaser came only within the last day where the Nordic Destiny Twitter account uploaded a short audio clip to again reinforce that the Darkness is drawing nearer. It appears this account may have jumped the gun as this clip was not up for long until it was promptly deleted.
It was not deleted quickly enough however as some members of the community were able to download the clip while it was still available to then spread it themselves across social media. It seems that after realising the cat was out of the bag the main Destiny Twitter account decided to upload the same clip for the community to speculate over.
The audio clip itself is really just ambient noise that contains howling wind, sinister chanting and what sounds like the slowed down noise of glass breaking.
The main indicator for this clip is actually the large pyramid shaped waveform of the audio that reinforces the almost certain possibility that the Pyramid ships will be involved in Season 11.
Some members of the community were quick to point out that this exact audio clip actually plays at the end of the Garden of Salvation Raid when looting the chest in front of the giant statue. This same statue is found at the end of the Shadowkeep campaign upon entering the Pyramid Ship located under the surface of the Moon.
These statues are obviously linked so it can be concluded that this audio clip is directly related to The Darkness, but in what way isn't totally clear. The upload of this clip is likely just a way for Bungie to drum up hype and basically say "Yes the Darkness is coming".
Many are speculating that Season 11 will involve the vanguard of the Pyramid ships assaulting the moons of Titan and Io with the September expansion containing the full blown invasion of the inner planets.
In any case, if Bungie follows the trend of the past few Seasons we will likely see a reveal early next week around the weekly reset time as this will be a week out from the release of Season 11.
Comments