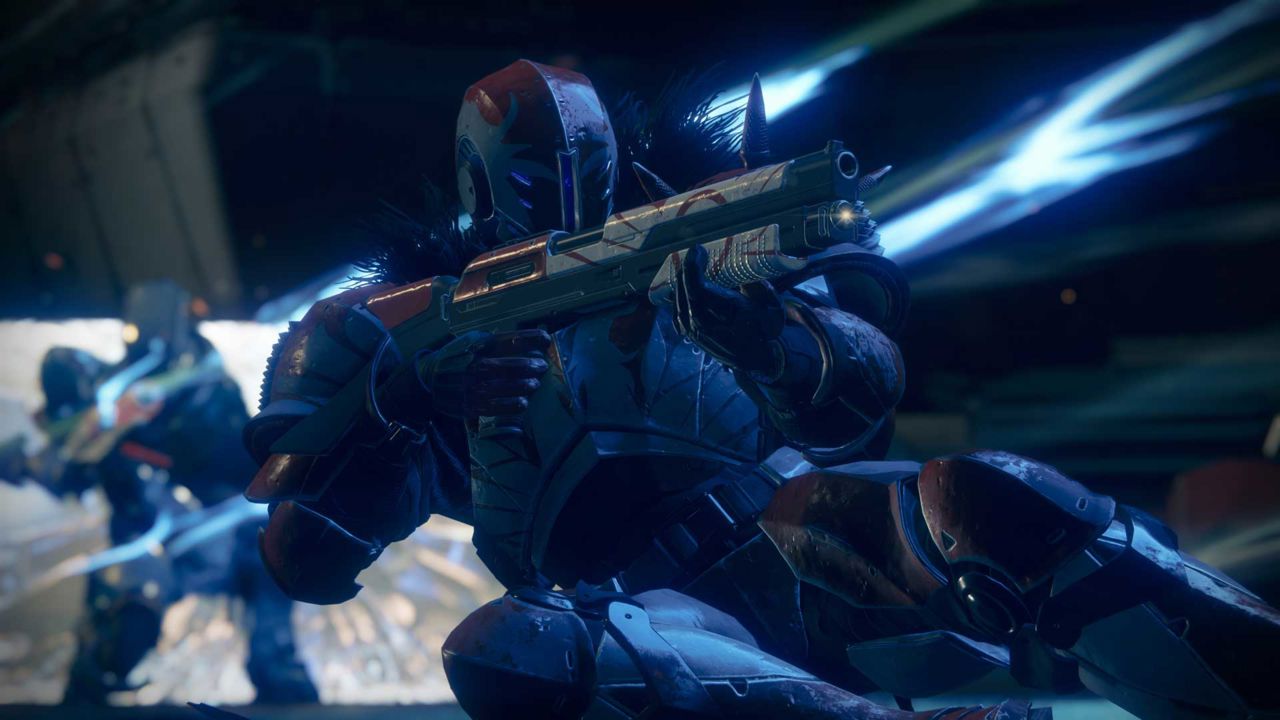 Let's be honest, PVP has been on the sideline in Destiny 2 for quite sometime. The same game modes year after year, and not even a single new map for quite some time. And though we have been assured that Bungie has been listening, today, Joe Blackburn told us exactly what they plan on doing.
One of the most important lines to come out of the State of the Game was exactly what Bungies vision is for PVP. Blackburn wrote it as follows:
Direct player versus player competition is essential in Destiny as an option to express mastery of your Guardian and showcase the strength of your arsenal against other players.
This is important to lead with because it shows that Bungie values PVP as a crucial aspect of Destiny 2 and the franchise as a whole. And though in previous years it may have seemed Bungie has had their eyes else where, this shows that their focus is strong with it going forward.
Blackburn goes on to state that moving forward the Sandbox is going to be a crucial focus for the Crucible and they will be issuing changes as they see fit and collect feedback.

For now the most immediate changes the team is currently looking into is "three-peeking" and the current Crucible sandbox of Destiny 2.  
Three-peeking is a toxic and disreputable behavior players can perform in Trials and Competitive Crucible currently to look around corners and see what their opponents are doing without risking their lives and current position. It counters almost every move a player can do, slows down the game pace wise, and ultimately negates the opponents ability to fight back fairly.

In Season 15, Blackburn states that Emotes and "third person weapons" without ammo will be disabled in Trials and other competitive modes to counteract this behavior. This does mean you will still be able to run Black Talon and other weapons, but you will only be able to use them in the match when they have ammo in reserves. I feel this will be an incredible change and will offer a direct relief to the thousands of players that attempt to enjoy Trials of Osiris.

I do want to hear what else may lie in the "any third person weapon" category that Blackburn refers to, because if it was just Swords he was referring to, I feel he would've just said "Swords". Bungie please, I just want a Battle Axe.
As far as the Sandbox is concerned, Blackburn states that the team will be balancing the Light and Dark subclasses in the future to make them all viable against each other in battle.

Note that this does mean some under utilized Light subclasses may see an overhaul or buff while Darkness subclasses continue to be balanced.
So far here are the Darkness nerfs that will be coming in the next season:
Behemoth Titan:
Decrease Super damage reduction.
Increase Super energy cost when performing light attacks.
Remove freeze AOE on Super cast.
Reduce travelling efficacy of Shiver Strike when slowed.
Revenant Hunter:
Decrease Withering Blade damage and tracking.
Decrease slow stacks applied to targets.
Remove Shatterdive damage reduction.
Shadebinder Warlock:
Fix bug where Iceflare Bolts wouldn't track towards targets immediately on creation.
Fix bug where Shadebinder Super projectiles were not tracking until a certain distance travelled.
General:
Decrease crystal shatter damage.
Season 15 will also see universal adjustments to Stasis by increasing damage reduction when frozen to provide more survivability for the victim.
Blackburn states that "Following this Stasis tuning, in Season 15, we will also focus on Light subclasses and release a set of targeted buffs to our most underutilized specializations. The goal of all these changes is to keep Stasis feeling great in PVE and to bring its representation in PVP more in line with our Light-based abilities."
Classes are not the only area that will be receiving attention going forward either. Bungie will also be adding new weapon perks and adjusting ability usage rates in order to diversify the gameplay and loadout experience.
And while all of this is great, Blackburn even states that this is all for nothing if the problem of cheaters in Destiny remains the way it is. Though we do not recieve much information in the write up, Blackburn did highlight that they will be doubling their security team and showcased the work they have done in the war against cheaters.
What did you think of the changes coming to PVP? Let me know in the comments or @Suttledge on Twitter.

Follow me on Twitch and on Twitter to stay up to date with my content as I cover Destiny News, Guides, Sherpas and More!

Use Code "Pro" To Save 10% Off The Best Gaming Supplement at Advanced.gg
Comments