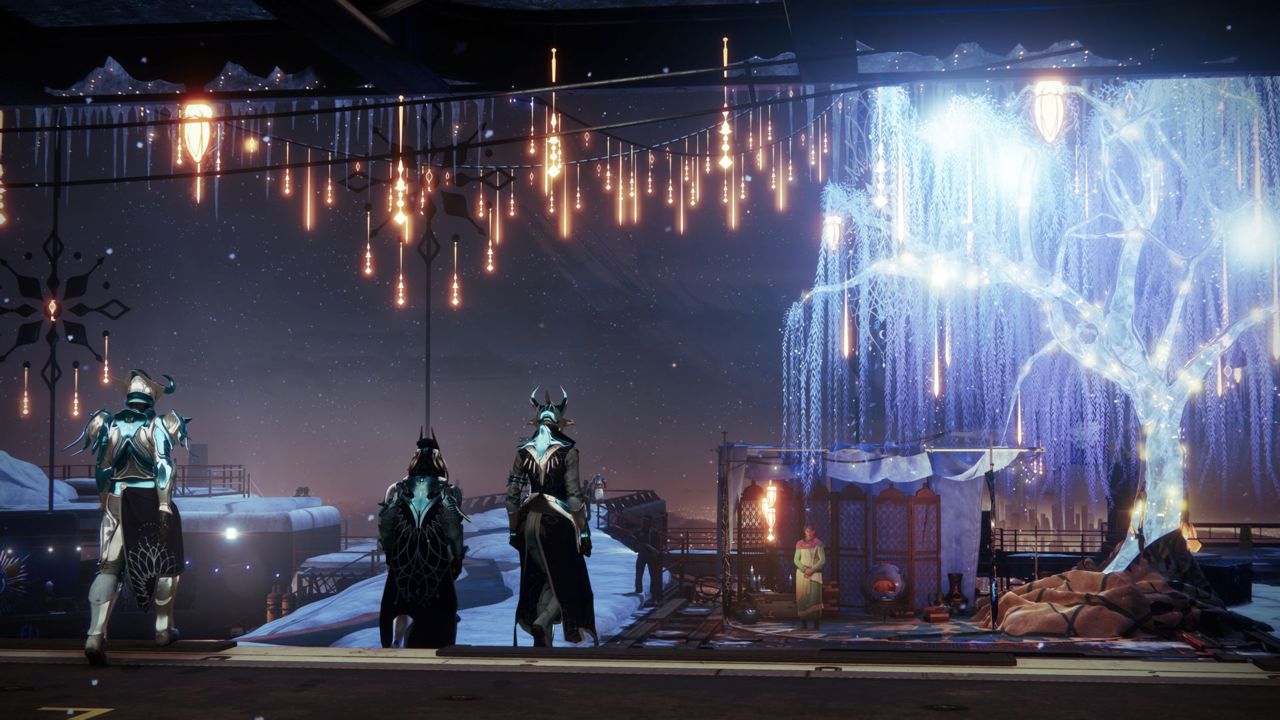 I was already super skeptical when Bungie announced we would be mass baking cookies for a community event this Dawning. What I was not prepared for was how truly underwhelming it would actually turn out to be.

On the first reset, I nestled in to find the Dawning was more hollow than holly, and resources were hardly dropping to fill any of the recipes we needed to craft.

When I took a look at how much Dawning Spirit we had to generate, I tried to muster the strength to take on generating as much as I could. I worked for about 20 hours straight to generate at much Dawning Spirit as I could alongside the community but ended up falling asleep while the community still trickled towards the end of the goal.

I logged back onto Destiny to find the challenge completed and was thrown into a disappointing mindset when I realized this was just  the first of five goals we had to reach. I immediately knew there was no way we were going to complete this goal as it currently stood.

In the coming weeks, data drivers such as Parisito on Twitter found that the goal would only be completed if the challenge was extended by  5+ days. As time went on less and less people continued to participate in the event.

Earlier this week we got news from Bungie that they were increasing the rate of Dawning Spirit by 3x, and as a result, we have seen the progress on the challenge move slightly more steadily, but this event still feels like we all just got Edge Transits in our stockings.

This isn't the first time Bungie has had to reorganize a community event. Just a few seasons ago we had the same struggle with the Seraph Towers. Each of these community events have seemed like nothing but bland filler content to hold us through what should be an exciting in-game event.

With the Dawning all we have received is a few lack luster shaders and an in-game item that serves no real purpose.

The Seraph Towers revealed early on that we would probably be getting Felwinters Lie. Still, on that case, we were grinding a boring and chaotic event that was impossible to organize with random people being in your instance.

I feel Bungie needs to hold off on Community Events until they can be sure that the content is refreshing, the rewards are stimulating, and the work to get to the end is not only obtainable but enjoyable. So far I have enjoyed watching people do Spreadsheets with the Infinite Forest than I have any other community event.  

And please make the Dawning more than delivering cookies to underutilized NPC's next year.
How are you liking the Community Challenge? Let me know in the comments or @Suttledge on Twitter.

I am live everyday on Twitch and on Twitter talking about Destiny, Coffee, and more.
Use Code "Pro" To Save 10% Off The Best Gaming Supplement at Advanced.gg



Comments