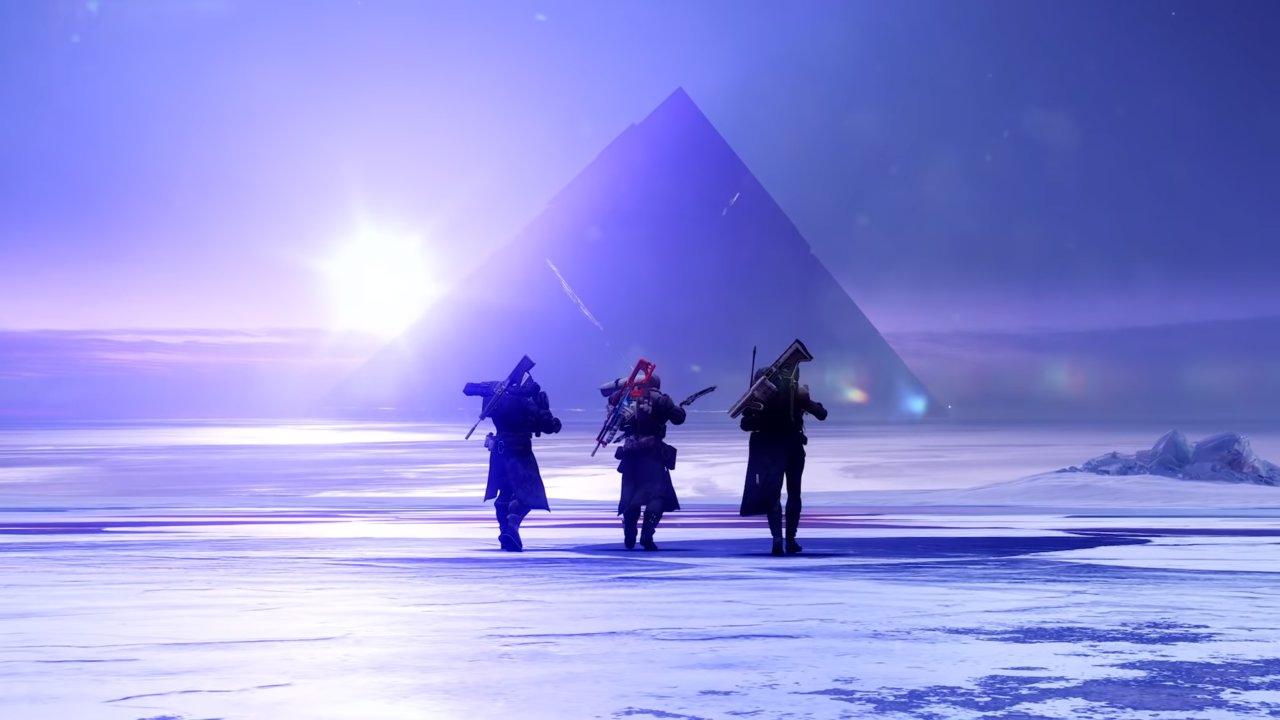 On the morning of July 23, Xbox Game Studios held their Game Showcase in order to reveal many of the upcoming titles that would be released on the Xbox ecosystem within the next couple of years.
Surprisingly, Destiny 2 was given a small timeslot on the livestream in which it was revealed by Sarah Bond, the Head of Xbox Partnerships and Ecosystem, that the title would be heading to Xbox Game Pass this September.
"I'm thrilled to announce that this Fall our friends at Bungie will be bringing Destiny 2 to Xbox Series X and Xbox Game Pass", says Bond. "If you are one of the more than 10 million Game Pass subscribers you also get access to all current Destiny 2 expansions starting this September."
It was then clarified by a FAQ page on the Bungie website that Beyond Light will also be included in this Xbox Game Pass deal when it releases on November 10th.
Unfortunately, this FAQ page also states that the Xbox Game Pass subscription would not grant access to the current Seasonal content and it would need to be a separate purchase at the price of $10USD.
If you have already pre-ordered Beyond Light on Xbox and are also a Xbox Game Pass subscriber you may be wondering to yourself "Well what happens to my pre-order now that I can get it for free on Game Pass?".
Not to worry as since games tend to rotate out of Game Pass after a certain amount of time, this just means that when this eventually happens to Destiny 2 you will still be able to play Beyond Light as you have already purchased it.
It was revealed earlier in the week that Game Pass Ultimate subscribers would be given access to Microsoft's new Project XCloud, a mobile game streaming service similar to Google Stadia, at no additional cost when it releases in September.
Bond then states that Destiny 2 would be making its way onto the XCloud service and would be playable on mobile and tablet when XCloud releases.
This makes Game Pass Ultimate one of the best deals in gaming as for $15USD a month it gives access to Xbox Live, Xbox Game Pass, PC Game Pass and now Project XCloud as well.
It was then reiterated that later in the year Bungie would be releasing a new version of Destiny 2 that is optimised to make use of the increased performance of the Xbox Series X.
This means that on Xbox Series X the game will run at 4k resolution and 60 frames per second, a large upgrade over the 1080p/30fps currently seen on the Xbox One.
As a last little surprise a short trailer was played of Beyond Light gameplay that gave the community its first good look at the new Stasis subclass and its abilities.
Judging by the trailer it seems that a large portion of the subclass abilities seem to focus around freezing enemy combatants and then combo-ing with other abilities in order to completely shatter these frozen enemies.
Another very interesting feature shown is that some Stasis grenades have the ability to create ice structures out of any surface they explode on, be it creating a wall of ice out of the floor for cover, or creating a new platform on a wall to gain the high ground on enemies.
One ability, which looked like a Titan Super, was shown as a double fist slam into the ground which created a cascading wave of ice pillars in a forward direction.
These Stasis abilities seem set to really shake up the game and how the combat flows.
Destiny 2 will be released on Xbox Game Pass and be playable on XCloud in September. An Xbox Game Pass subscription can be bought for $10USD a month, with the first month 'trial' only costing $1USD, while Game Pass Ultimate will set you back $15USD a month.

Comments