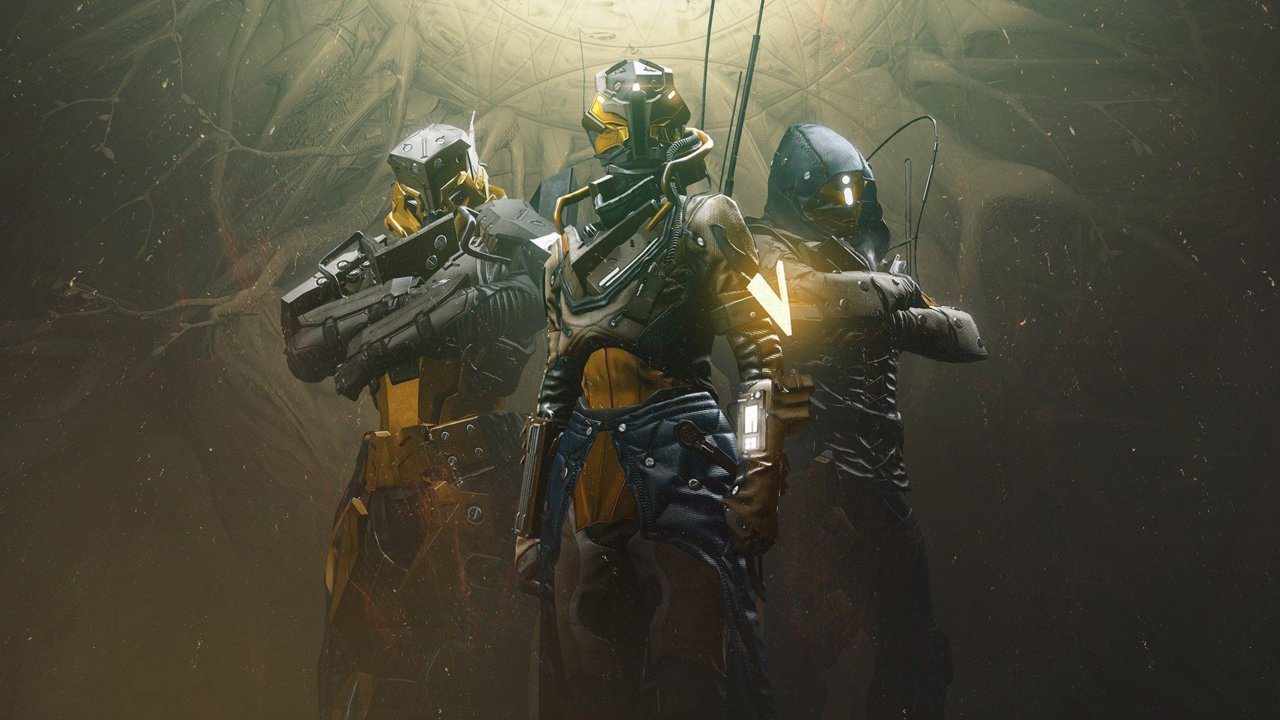 A unique event is currently underway within the Destiny Twitch community which grants a new emblem and shader upon gifting two subscriptions to viewers within a streamers channel.
The emblem is called 'Stream of Light'.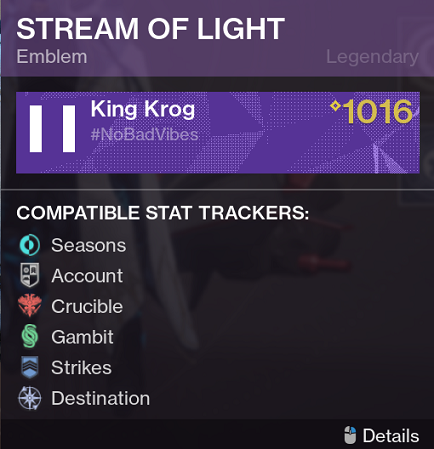 The shader is called 'Watcher's Shade.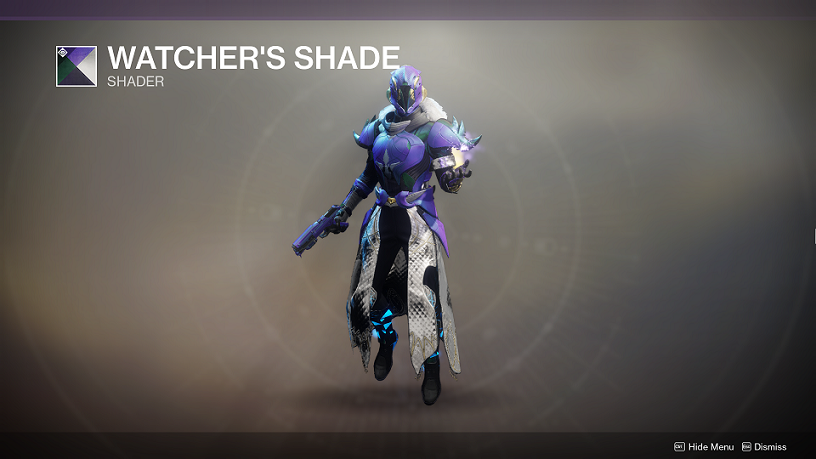 Here is a quick guide on the process involved with obtaining these two new cosmetic items:
Head over to Twitch.tv and create an account if you do not already have one.
Once a Twitch account has been created, go to Bungie.net and sign in to your Bungie account.
Go to the drop down menu in the top right of the page, click 'Settings', then 'Accounts and Linking'. From here you are able to sign in to your Twitch account. After this is complete reload the page to make sure that your Twitch account is properly linked, it should display under the 'Other Accounts' subheading.
Go back to twitch and enter a Destiny streaming channel. You must make sure that the channel has the Destiny extension enabled and will have an 'Extension Enhanced' tag. A significant amount of the channels with the higher viewer numbers have this extension enabled. To support the wider Destiny 2 community it would be a wonderful idea to give the 2 subs to streamers with smaller viewerships. Here is a link to all the Destiny 2 Twitch channels that have the Destiny extension enabled, sorted from lowest to highest viewers.
Click on the purple 'Subscribe' button located on the lower right hand side of the stream window.
Scroll down and click the gray 'Gift' button then type '2' in the custom gift amount text box. This will cost $10USD. Make sure that you do not select the option to donate anonymously as this will cause you to not receive the rewards.
Enter in your payment details and hit accept.
After the payment is processed you may then head to Amanda Holiday in the Tower Hangar to claim your rewards.
With this new incentive players quickly flocked to Twitch to give out the 2 subs needed to claim these rewards and soon records were broken.
One of Destiny 2's biggest streamers 'Gladd' quickly broke his all time personal sub train of 10k in only a few hours, averaging around 50 subs a minute.
After a few more hours the all time Twitch sub train was broken and as of the writing of this article Gladd now sits at a sub train of over 18k.
Through all of this Gladd remained very humble and even encouraged the Destiny community to instead give the 2 subs to other, lesser known Destiny streamers:
"RIGHT NOW IS A GREAT OPPORTUNITY TO MAKE A SMALLER STREAMER'S DAY! SCROLL DOWN AND FIND A NICE STREAMER IN THE TWITCH DIRECTORY, AND GIFT YOUR 2 SUBS THERE. YOU'LL MAKE SOMEONE'S DAY AND GET YOUR LOOT AT THE SAME TIME. HECK, SQUAD UP WITH YOUR CLAN AND ATTACK SOMEONE :)," Gladd tweeted a few hours into the sub train.
It does not appear that this will be a limited time event. Players will be able to donate these two subscriptions anytime they wish as long as the streamer has the Destiny extension enabled.


Comments