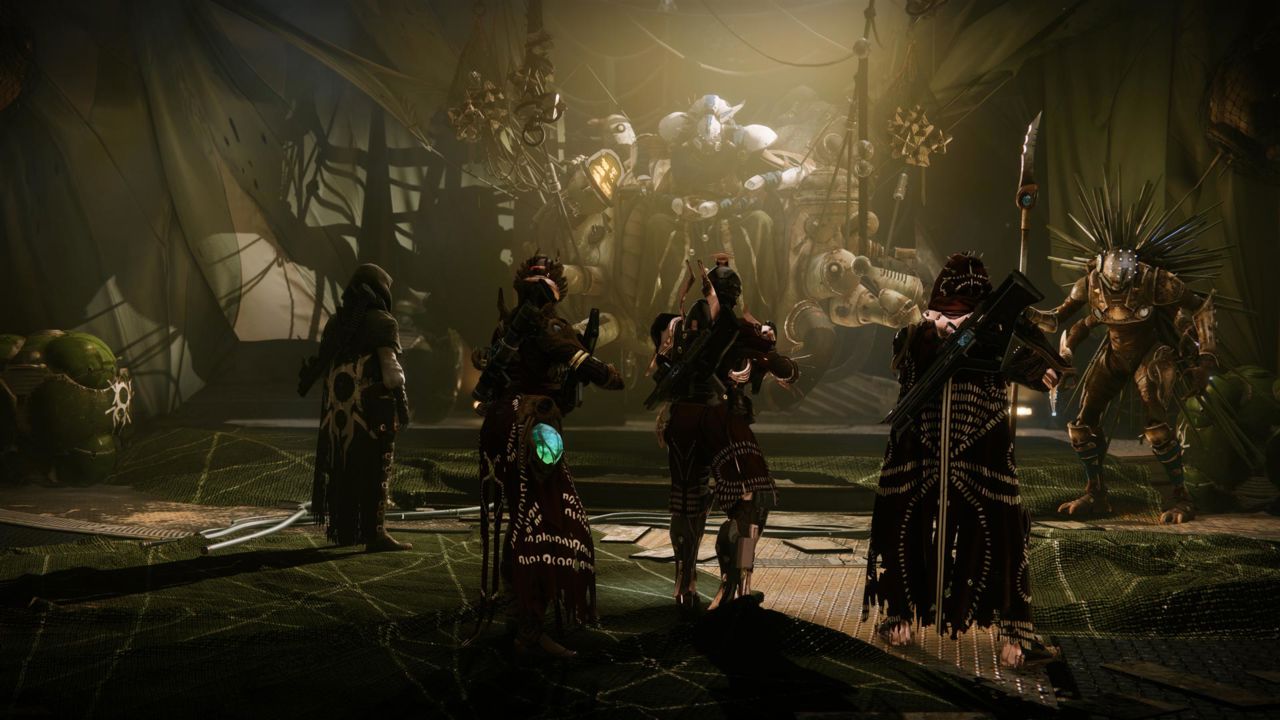 With the first reset of the new year, Bungie has progressed the Crow arc of Season of the Hunt.

Once again, you will find yourself in Spider's Lair to pick up the quest in the Tangled Shore. After obtaining the quest, navigate to the Dreaming City to launch the activity.

When you land in, proceed through the halls till you find the Cryptolith lure where you will be able to spawn in the High Celebrant and begin doing damage.

BUG: Do not do too much damage to the High Celebrant, or they will become immune, and you will be forced to restart the mission.

After doing the right amount of damage the High Celebrant will leave behind a taken blight that you need to damage.

BUG: Do not shoot the portal until the quest marker tells you to, doing so early will cause the portal to be immune and you will be forced to restart the mission.

Continue to chase the High Celebrant through the Ascendant plane and Dreaming City until you arrive at the final fight. Here there will be some Barrier Champions, but odds are you are running Lament anyway, and they melt pretty fast regardless.

What is cool about this quest is it utilizes the space for Ascendant challenges that hasn't served a purpose since Forsaken. The Dreaming City and this plane were one of my favorite editions with Forsaken, and having them renewed with purpose was very energizing.

This may be closing one chapter of Crow's story, but it leaves the rest of the book wide open. I personally just want to know if Glint is disarmed or not.

What did you like about the mission? Let me know in the comments or @Suttledge on Twitter.

I am live everyday on Twitch and on Twitter talking about Destiny, Coffee, and more.

Use Code "Pro" To Save 10% Off The Best Gaming Supplement at Advanced.gg
Comments