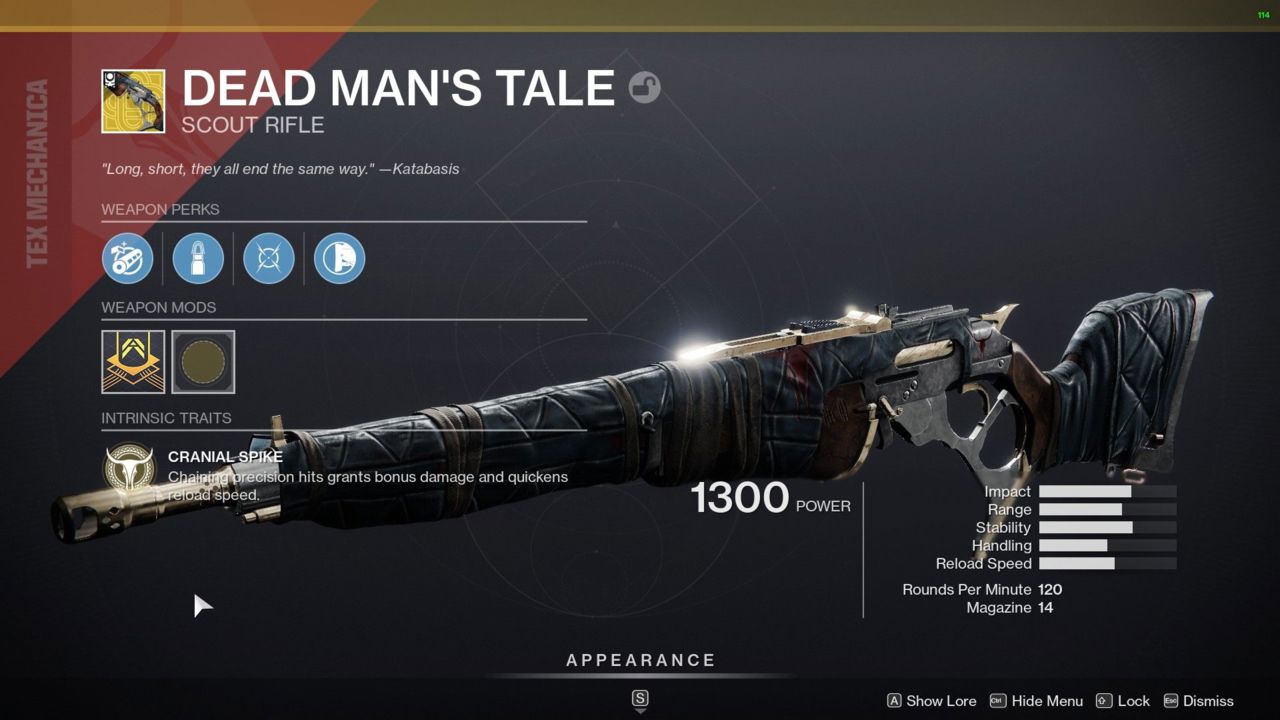 Destiny quietly snuck in the new Exotic Quest for the Scout Rifle Dead Mans Tale this reset and it is hidden in an unexpected location.

To start the quest launch the Arms Dealer Strike. As soon as you load in head through the door on the right that is normally closed.

After fighting through waves of turrets you will kill a yellow barred Phalax. Once he is defeated look in the crate on the last platform to collect the pickup.

After picking up the collectible head to Zavala and he will give you the quest to launch from the Tangled Shore.

Once you load in you will be greeted by Osiris giving a narrative and you will need to enter the ship from the location shown to your left.

Follow the path till you are inside the craft. The next obstacle is a little tricky. These green spores will be your key for the entirety of the quest. They operate on a cooldown so don't shoot them until they glow bright blue/green.

Check out the video below for the path to get through the Glykon and earn your Dead Mans Tale.

After completing the Quest run it again to unlock an assortment of Scannables and to receive a drop with a Random Roll!

What did you think of the Quest? Let me know in the comments or @Suttledge on Twitter.

Follow me on Twitch and on Twitter to stay up to date with my content as I cover Destiny News, Guides, Sherpas and More!

Use Code "Pro" To Save 10% Off The Best Gaming Supplement at Advanced.gg
Comments