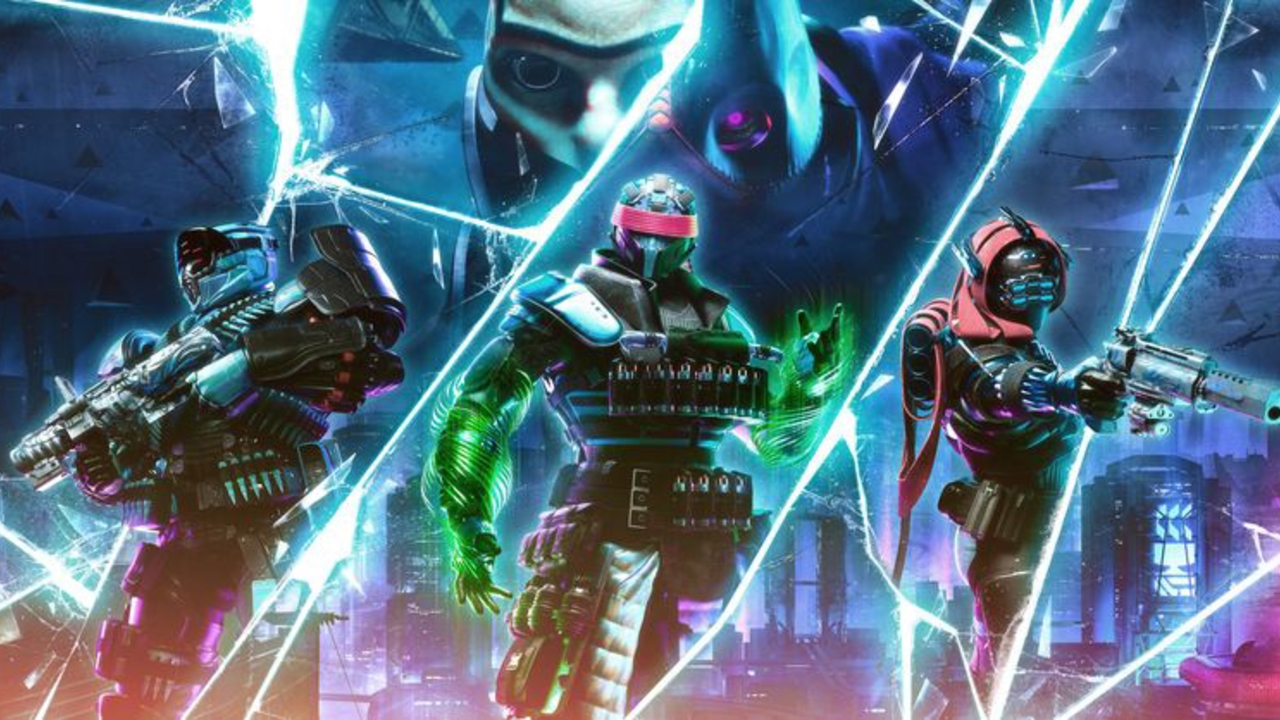 Lightfall is less than a week away, so Guardians have begun their last-minute preparations for Year 6 of Destiny 2. From finalizing their fashion to creating a build to tackle the Legendary campaign, each player has their own list of things to knock out.
Knowing that most of the year's content will be gone in just a few days is always stressful, and missing out never feels good. So, what must you do to prepare for Destiny 2's newest DLC? We'll cover how to make the transition into Lightfall as smooth as possible below.
10. Finish seasonal content and storylines
While Bungie stated they're no longer vaulting DLCs, seasonal content will still be removed from the game on February 28. This means the storylines from Season of the Risen, Haunted, Plunder, and Seraph will all be unplayable. If you're interested in experiencing these for yourself, now is your last chance!
Bungie has recently been nailing it with seasonal plots, fulfilling fantasies from becoming a space pirate to crushing Hive Ghosts in PsiOps. While all four seasons are excellent in their own way, completing Season of the Seraph's story should be your priority (as it ties in directly to the beginning of Lightfall).
Grabbing weapons from these seasons will also be crucial, but we'll cover more on that later in this article.
9. Obtain ritual weapons that are leaving the loot pool
Every season, Bungie removes some weapons from the loot pool to make way for newer choices. While new weapons are always fun, some of your favorites may leave once Lightfall hits.
The most notable items in this category are from Trials of Osiris: the Burden of Guilt fusion rifle and Forgiveness sidearm. If you want either of these, this weekend is your last chance.
Horror's Least, DFA (both notable Nightfall weapons), Razor's Edge, and Frontier's Cry (both from Iron Banner) will also all be removed, but it's sadly too late to get your final rolls on those.
It isn't a big deal if you can't get any of these. Historically, DLCs come with meta-breaking weapons of all varieties, so you'll have no problem getting enough loot to play around with.
8. Turn in planetary materials
If you're a player returning to the game for the first time in a year or more, you may have some extra planetary/destination materials in your inventory.
As of Season of the Seraph, you can no longer earn these, and they aren't used for any significant purchases anymore (such as exotics from the kiosk). Instead, turning them into Master Rahool will grant you a small amount of glimmer.
Once Lightfall releases, even this functionality will be removed (according to the BungieHelp website). If you are sitting on tons of these materials, it may be worth redeeming them for a little glimmer before the 28th.
7. Clean your vault
No one likes doing it, but cleaning your vault is crucial to preparing for a DLC.
Especially with the Loadout system coming to Destiny 2, having extra space in your vault for new currencies and gear should relieve stress. Plus, Bungie recently stated that Match Game will show up less frequently as a modifier in Lightfall, meaning you no longer need to keep weapons simply because of their element. Elemental affinities on armor are also going away, so you probably can find some armor to dismantle as well.
Having at least 100 slots to spare should put you in good shape for the DLC. That way, you can store all the new loot you get during the campaign without worrying about inventory space.
6. Exotic missions
In addition to seasonal activities and stories, exotic quests like Vox Obscura and Seraph's Shield are being vaulted with Lightfall.
These are some of the best missions Destiny 2 offers, and they give you some pretty sweet exotics in return. Even if you don't care too much for their rewards, running these missions simply for fun is worth it. From storming a Cabal fortification with a tank to exploring space above Earth's atmosphere, you're missing out if you haven't completed them.
If you don't have time for this one, don't fret—Bungie stated they'll add Vox Obscura, Seraph's Shield, and Presage to a rotating playlist in Season 22.
5. Stock up on materials
With all the new loot you'll be getting in Lightfall, there will be some things you want to masterwork and upgrade. Therefore, stocking up on general materials this week is a great idea.
Legendary Shards, Enhancement Cores, Enhancement Prisms, Ascendant Shards, and Ascendant Alloys are the most important here, allowing you to masterwork and craft as many things as possible.
It's important to note that Resonant Elements are being removed with Lightfall. To replace them in the weapon crafting system are the materials mentioned above. So, hop into some Nightfalls or Witch Queen story missions with some friends to cap out as many materials as you can (by the way, farming today's Lost Sector can both reward Exotics and Enhancement cores)!
4. Store bounties and XP
Want to be ahead of everyone else the moment Lightfall releases? Then bounty prepping is for you!
This process is straightforward: just complete as many bounties as possible, but don't claim them. Once the 28th rolls around, you can instantly claim all your stored bounties for large amounts of XP. This will progress your season pass and artifact, giving you quick access to some of the later artifact mods.
DestinyRecipes has this fantastic tool that tells you exactly how much XP you're going into Lightfall with. We highly recommend utilizing it if you plan on storing some bounties!
Of course, this is slightly overkill and isn't required whatsoever for most players. Nonetheless, if you have extra time in the game this week, this is a great way to occupy that time.
3. Finish weapon patterns
From Insidious to CALUS Mini-Tool, Year 5 of Destiny 2 came with some of the best weapons we've ever seen. It also came with a new way to earn these weapons: weapon crafting.
Because it's so new to the game, we don't know exactly how weapon crafting progress will roll over to Lightfall. That said, getting any seasonal weapon patterns you may use in the future is a good idea.
If you've upgraded your vendors enough, you should be able to purchase one red border weapon per seasonal vendor every day. With one week left, you can get at least one more pattern per vendor by the time Lightfall arrives.
It's important to note that other crafting patterns, such as ones from raids and world drops, don't seem to be going away any time soon. However, finishing some of those isn't a bad idea either; it'll give you more variety while playing all the new content.
2. Finalize your Guardian
One of the final steps to being Lightfall-ready is to do anything that'll make Day 1 of the DLC as smooth as possible for you.
The first thing to remember is that the API will likely be down on the 28th. If you use DIM, the Companion app, or any other resource to manage your gear, transfer your loadouts over now. The last thing you want to be doing when Lightfall drops is manually moving equipment from character to character.
This also includes getting your builds ready to go. Having all your gear in the right spot means you can immediately dive into the new campaign.
Lastly, if you care about fashion, be sure to equip your best look! Typically you'll be put into a cutscene immediately upon launching the game, so try to look your best.
1. Take care of yourself
Easily the most important entry in this list, you must take care of yourself before and after Lightfall's release.
Ensure you have water and food handy on the 28th and take a minute to walk/stretch between missions. Playing nonstop for the first couple of weeks is inevitable for most, but disregarding mental and physical health isn't the best idea.
Take this week to relax and maybe even stay away from Destiny 2 for the time being. You don't want to burn yourself out a week before the newest DLC comes out!
Has it hit you that we're only one week out now? It definitely hasn't hit us, but we hope you're as excited about Lightfall as we are. As always, we'll cover all the new information right here as it comes out. See you in Lightfall!





Comments