This week is full of Valorant, Halo, Apex, and some Fortnite action. Let's go!
Valorant Tracker App is now available
On Wednesday, we were excited to release our brand new in-game & desktop app for Valorant, which brings a whole new era to the game. Your match history was never easier to read, and we added a bunch of stats into it.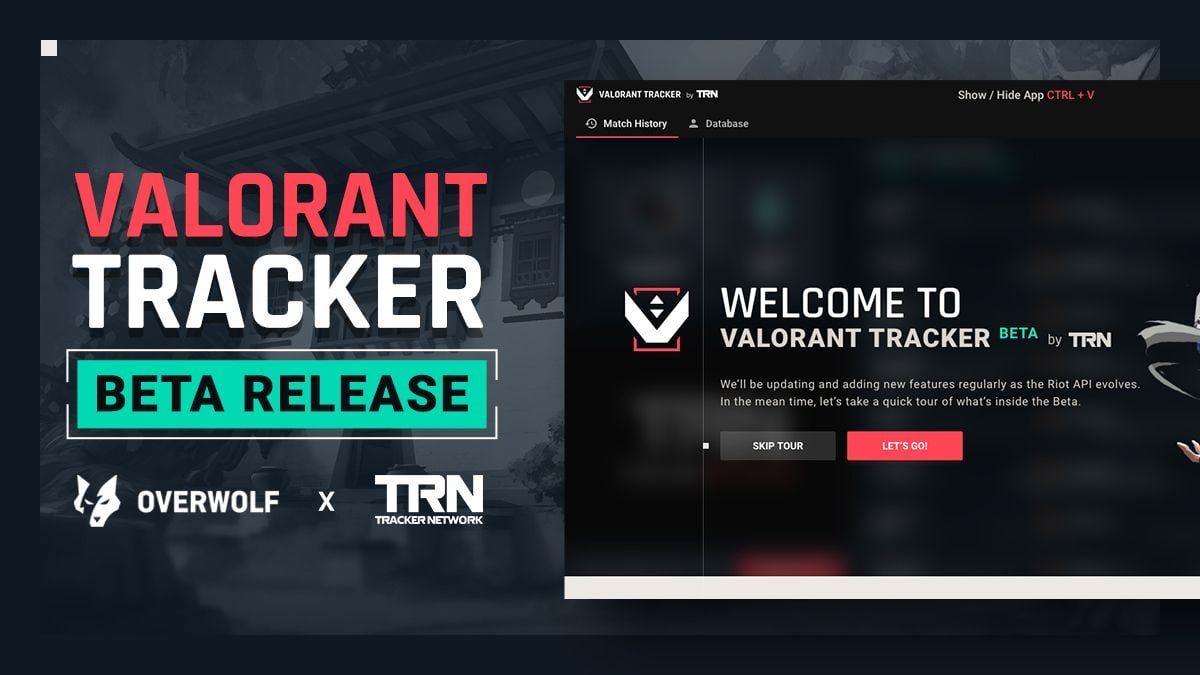 Since launch, we have introduced a new feature that states in real-time if a match is running and what current statistics are. And earlier today, we introduced a new "Home" page, which, as you play, will be populated with analytics on your performance. The news section is also available now so that you can keep up-to-date with everything Valorant and TRN. We update on a daily basis everything new, so you can follow us at Valorant Tracker Twitter to stay in touch.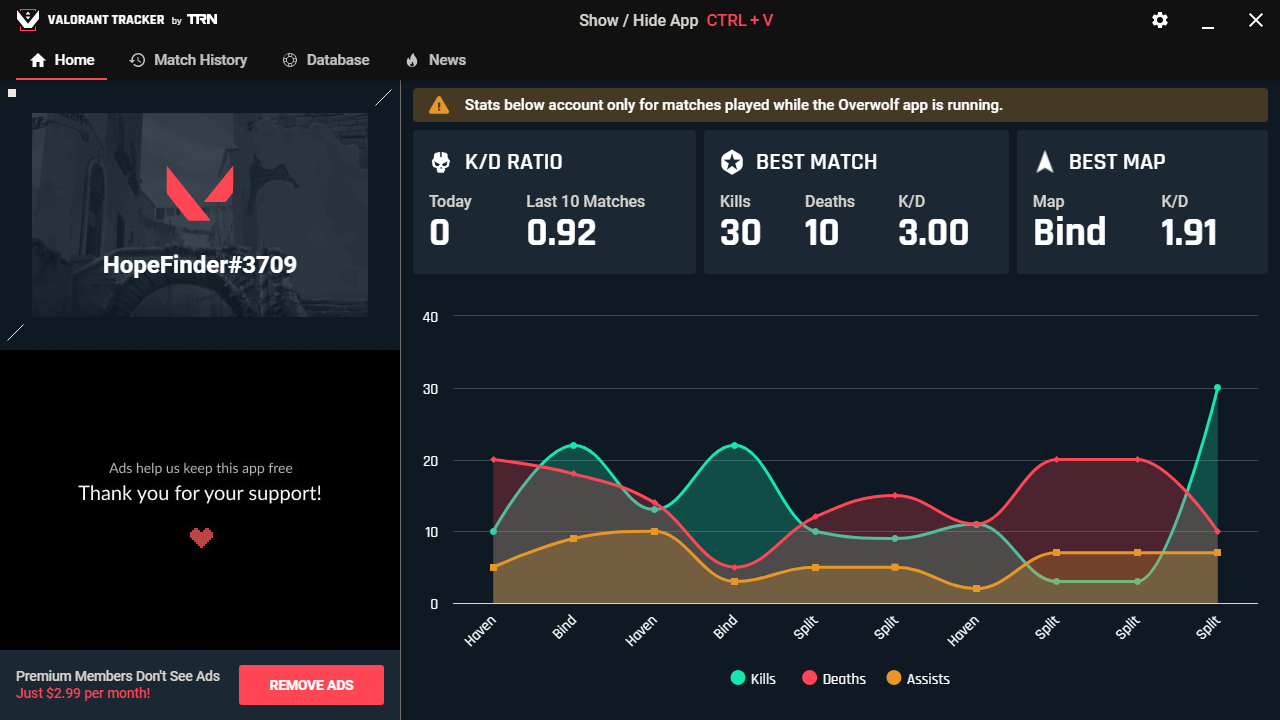 Halo Tracker just got a big upgrade!
Halo 2: Anniversary has joined Halo: The Master Chief Collection! So, it's time for a major update to the site. Originally, we showed only Halo: Reach stats. Now, we have an Overview page, and a stats page for each of the titles available in Halo MCC: HCE, H2C, H2A, and Reach. You can check a Naded's profile for example.
To make sure you can all grind those leaderboards, you can now search per title.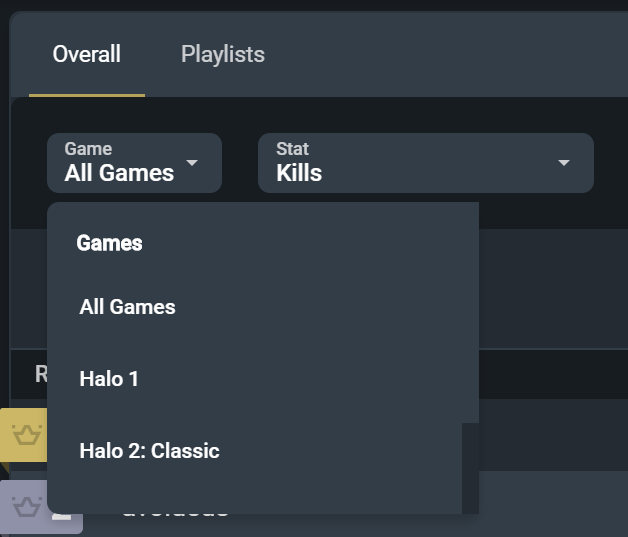 Apex Tracker Season Updates and More
Apex Season 5 is now available, so your stats with Loba, the new Legend, are now available. Also, we've updated our site to prevent rank squatting. So Season 4 rank score will no longer show.
To have your rank score show up or be on our ranked leaderboards you must play a ranked match in Season 5.
There's a race to be the best of the season, so check out our Apex Tracker Twitter to follow more of the action. The best players in the community are showing what they got.

Fortnite Cumulative Leaderboards & Better Navigation
The Events section in Fortnite Tracker is undergoing extensive development and weekly updates, which means we now support cumulative leaderboards to combine events for the events that need it. You can view an example here.
Also, we improved the navigation for matches viewing, a feature we released two weeks ago.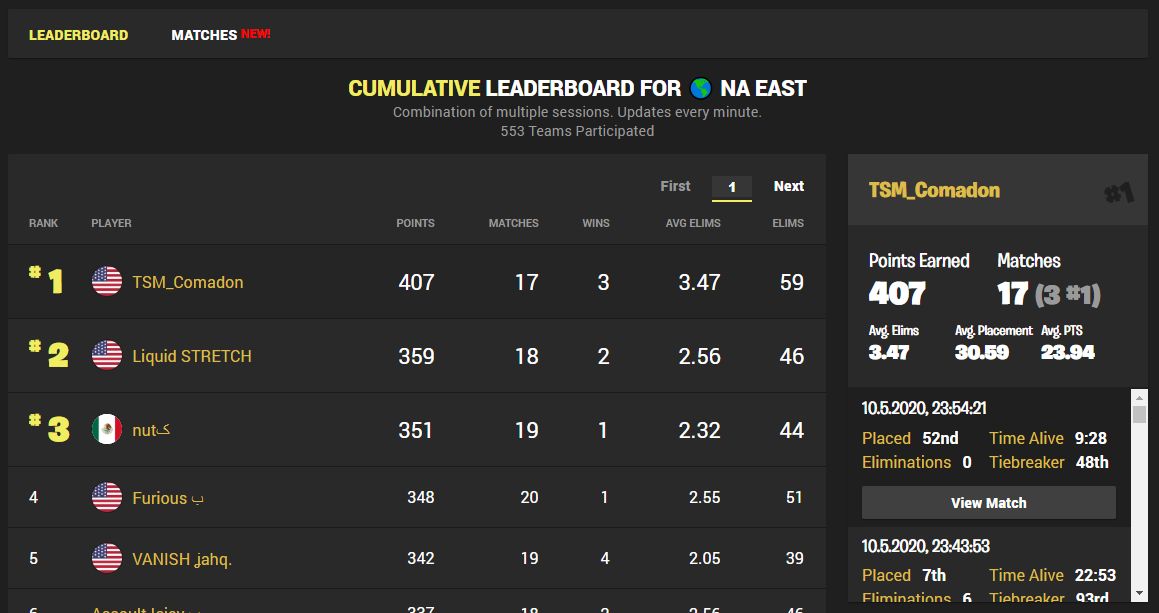 That's it for this week! Share with us your feedback, and let us know what you think. Don't forget to follow us on Twitter and Instagram to get all the latest TRN news and announcements.
Comments