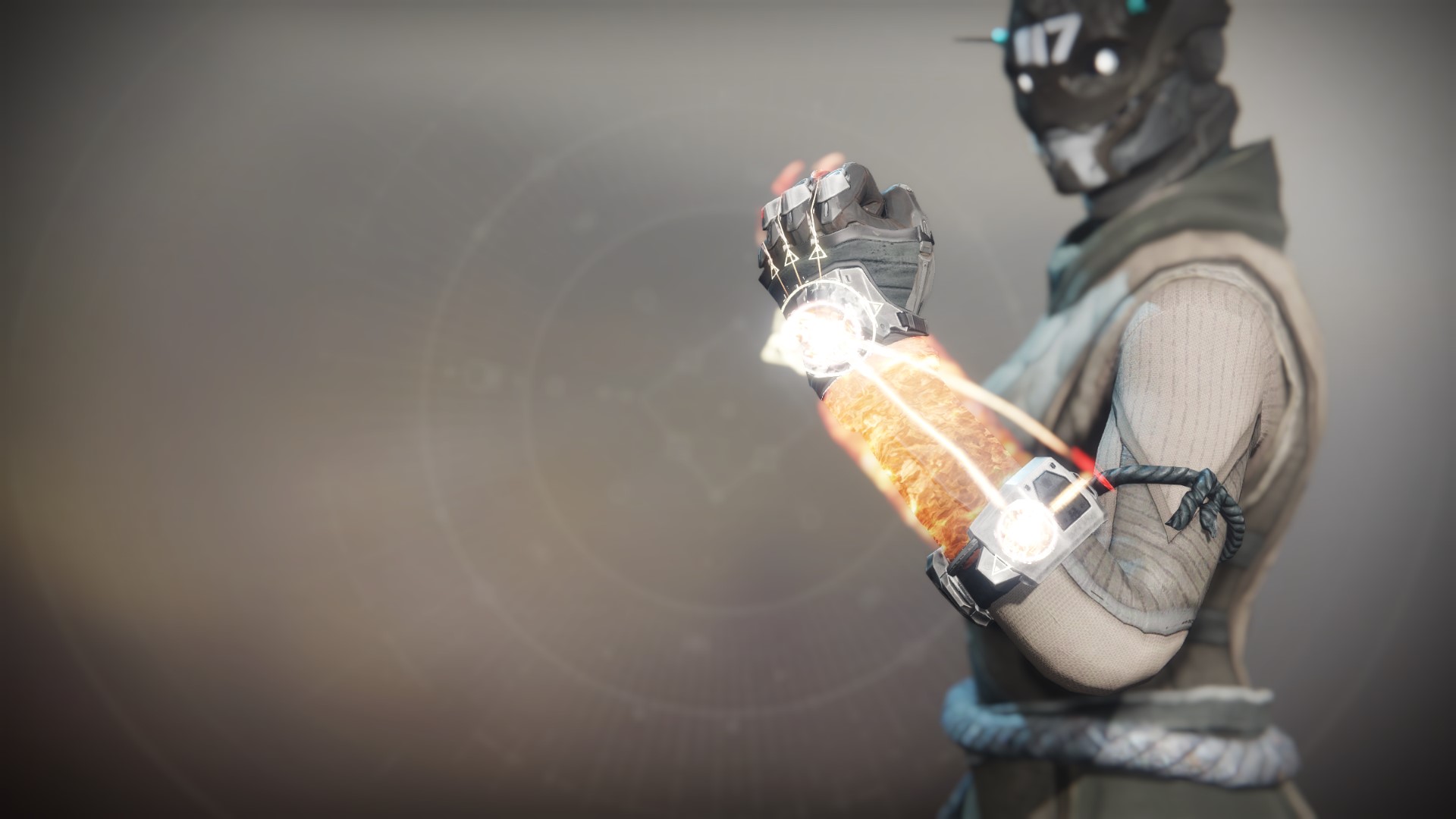 Power

750
"When one can wield the fire of stars, what use is flesh and bone?"
Read Lore
"Thanks. Helium reactors still intact. What did you call them?" "Sunbreakers." "Hmm. Bad idea. I go around touting that name and those mercs will come out of their caves and I'll have twice the trouble. I've got enough bad blood with those barbarians." "What?" "The Sunbreakers, old Titan order, super serious mercenaries, fire hammers? Been in the wilds for decades, and word is they've made a new pact with the City, so there's bound to be more of them." "It's just a name." "You tell them that, they'll probably put a bounty on you and try to sacrifice you to their forge. I'll call them Sunbracers." "Call them what you want. To me they'll always be Sunbreakers."
Item Statistics
Selecting weapon perks and mods can alter the stats shown below.
| | | |
| --- | --- | --- |
| Mobility | | 1 |
| Resilience | | |
| Recovery | | 1 |
| | | |
| --- | --- | --- |
| Discipline | | |
| Intellect | | |
| Strength | | |
Season 8
Destiny 2: Shadowkeep
Reviews
To write reviews and manage your Guardian while playing, install Destiny Item Manager.
1 week ago
on PlayStation
These go well with the Well of Radiance, Ashes to Assets and high strength. Just slap, throw and watch as all your foes burn and your super energy always full.
Ability to spam sunnades, very nice. To be paired with Intelligence.