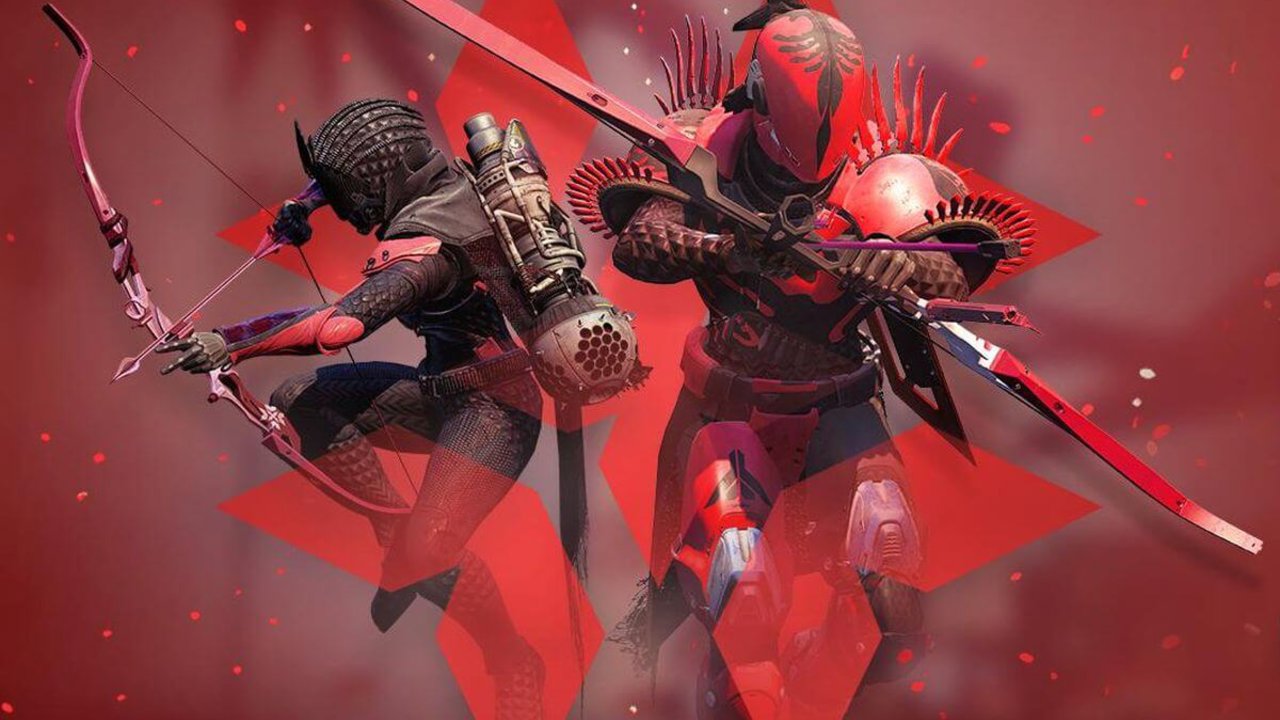 Love is almost in the air. The annual Valentine's Day event known as Crimson Days is set to launch this coming Tuesday alongside the normal Weekly Reset.
The event will feature its signature mode Crimson Doubles which pits two pairs of Guardians against each other in the ultimate test of cooperation and skill.
Note that in order to participate in this event, players must have already completed the opening mission to escape the Cosmodrome to unlock the Tower as well as having achieved at least 790 Power. Once these conditions have been met, a Milestone will be unlocked to talk to Lord Shaxx in the Tower to begin the event.
Crimson Doubles
The Crimson Doubles game mode is similar in ways to Clash but on a smaller scale and with multiple rounds. Each round has a time limit of 2 minutes where the two teams must compete for as many kills against the enemy team as they can. Once the 2 minutes is up, the team with the most kills is given the round point.
If both teams have the same amount of kills, an extra 30 seconds of overtime will be granted with a capture flag appearing at a certain location of the map. Capturing this flag during overtime wins the round.
Crimson Doubles also contains unique buffs and debuffs that activate under certain conditions:
Reunited - Reunited is a special buff that increases the recharge rate of Guardian abilities for teammates who are close together.
Falling Apart - Falling Apart is a debuff that grants enemy waypoints to your location when you and your teammate drift too far apart in a Crucible match.
Vengeance - Vengeance is triggered when a player's teammate is defeated in combat. For a short time, the surviving player is granted significantly increased ability regeneration, and receives a small portion of their health back.
Crimson Doubles will also feature matchmaking for solo players.
Bounties
Crimson Days will also feature a handful of unique bounties that can be bought from Lord Shaxx and completed within Crimson Doubles. These bounties, along with match completions, will reward 'Confectionary Hearts' as well as Double XP.
Rewards
Confectionary Hearts can be exchanged with Lord Shaxx to purchase unique Sparrows, the Tirastrella Ghost Shell, Flaunting Dance Emote, Dieselpunk Wardcliff Coil Ornament and most importantly, a fully Masterworked version of The Vow. The Confectionary Hearts can also be used to repeatedly buy a Warmhearted Gift which will contain an assortment of Glimmer, Weapons and Gear.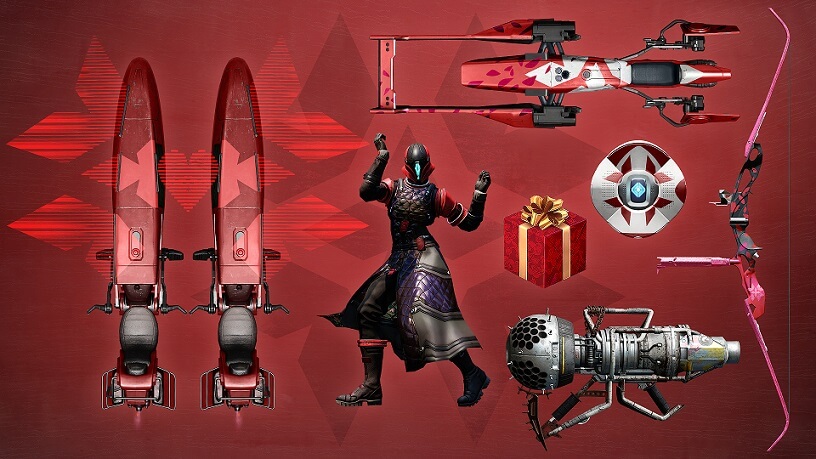 As is the norm with Destiny 2 events, additional cosmetics will be available through Eververse for Bright Dust and Silver. Thankfully, Bungie made a change recently to the monetization model of their events after significant player backlash.
Now, a large portion of Eververse event cosmetics will be available for Bright Dust as well as Silver in order to ensure players are able to obtain a couple of their most sought after items without having to fork out real money for them.
The only item from the below image that will be Silver only is the Heartfelt Union Multiplayer Emote.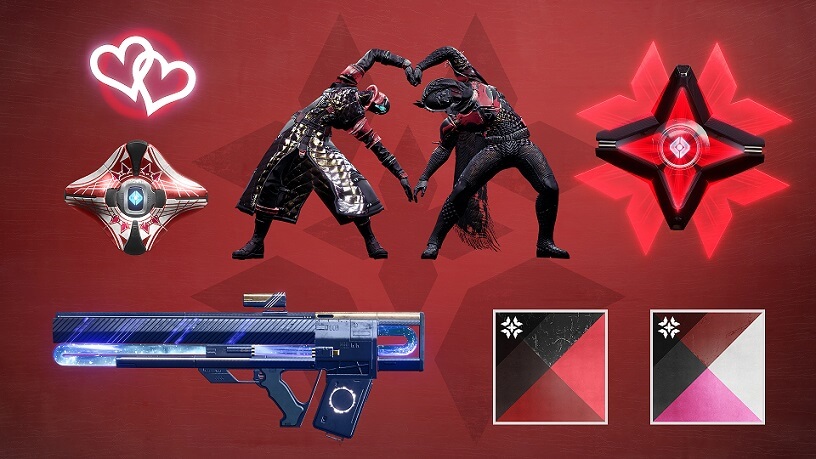 Crimson Days will run from February 11-18 on all platforms and is free for all players, so grab your significant other or best buddy and jump into Crimson Doubles for some sweet new loot.

Comments