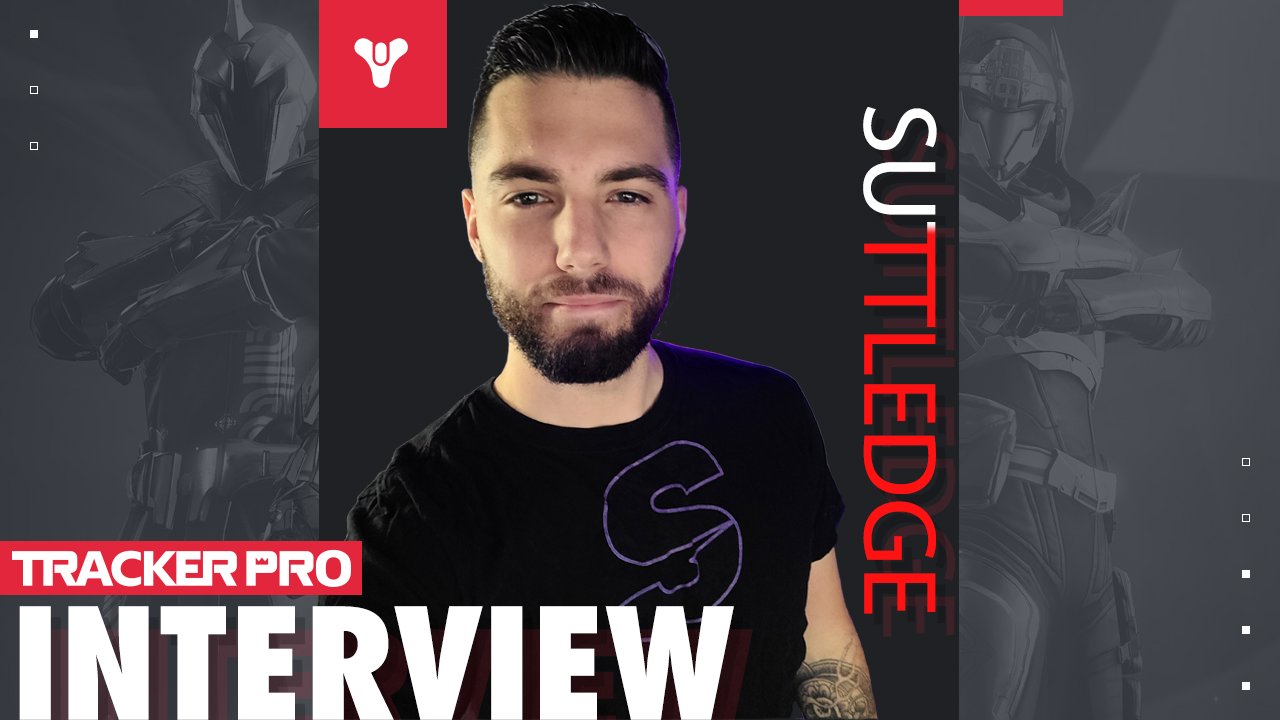 Suttledge is a Destiny Streamer for Tracker Pro; In our latest entry of Tracker Pro Interviews, we dive into who Sutt is and what separates them from the rest. We hope that you will find the same interest in our Pros as we have and consider checking out their content!
Interview
Tell us about yourself, who are you and what do you do?
My name is Grayson, or "Suttledge"; Most people either call me Gray or Sutt though!

I am a full-time Destiny Streamer with a focus on helping others. I try to be the first to do something and I am always trying to think of a "fun" way to complete harder challenges (peep my Graviton Lance in the Grandmaster Nightfall.)

I recently founded a club of Sherpas called the Anti Sherpa Sherpa Club, aka A.S.S. Club, that aims to get people through their first Raid and form the most positive network of Sherpas in the galaxy.

Oh, I have a puppy named Gambit and a kitten named Oryx.
How and why did you get into content creation?
I got into content creation after being addicted to watching legends like Gladd and the Game Grumps. Watching people have more fun creating content around games than just playing them seemed to be so much fun.

I grew up in a small town and didn't have access to a lot of online gaming features, so I wanted to build a community around making the most positive force imaginable on the internet while making sure we still have a ton of fun.
Tell us about your community
My community rocks.

We have a great time when I am streaming and are always making jokes - usually at my expense. We are always looking for ways to help people, whether it be in-game, or with organizations like the TREVOR Project or Extra Life.

If you are looking to join, here a few things you should know: We love Peaches, Medium Rare Meat, and the baby from the Dinosaurs TV show.
What do you enjoy most about Destiny?
Gambit.

Well, now that I have your attention, I do actually like Gambit, but that isn't strange when you know me. I enjoy mostly everything in Destiny and no matter what, I try to find a positive spin even when being critical.
What is your favorite PvP map in Destiny 2?
My favorite map is Vostok if you are talking looks. I love the Iron Lord lore. But my actual favorite map to play on is Javelin-4 honestly it is really dynamic in the engagements and I feel like you can truly play how you like there.
What advice would you give someone looking to get into content creation?
[Screw] numbers, have fun. Seriously, I see a lot of new people coming into streaming trying to hit affiliate, stream the right games at the right times, etc.

Hit the go live button, be yourself, and people will find their way eventually. Chat just wants you to be there and have a good time; Don't listen to numbers, listen to feelings.
If there was one thing you could tell your former, aspiring-creator self, what would it be?
Don't Google "How to be a successful Twitch streamer." I spent a lot of time trying to make sure I was Tweeting at the right times and streaming the right game at the right time. The moment I put that behind me and said "I am just going to do this my way and how I feel" is when my channel started to grow.

I've made endless friendships now because the Suttledge on stream is the same Suttledge on his days off.
In your opinion, what does it take to make a team successful?
Teamwork and honesty. At Tracker Pro, we are a new team, but we are already becoming a family. We do things together when we can, we run Trials tickets, and we try to be in each others streams. It's harder for some because some do this full-time and others work full-time jobs, but we are all there when it matters most.
Going forward, what do you want to accomplish with your team?
I want us to make headlines. I want people to be talking about us as Tracker Pro and not just as Tracker Network's team. We have an absolute ton of talent in terms of skill, content creation, and entertainment value. I feel as some of us grow individually - we will grow as a team.
Where can we find you on social media?
I post all my memes and random thoughts on Twitter. Other than that, I am live every day at 9AM PT on Twitch.
---
We'd like to thank Suttledge for taking the time to speak with us. From everybody at Tracker Pro, thank you for being a part of this journey and we look forward to sharing with you what's to come!
You can keep up with us on Twitter at @TrackerNetwork and @DestinyTrack.
If you missed the previous entries in our Tracker Pro Interviews series, you can find them below...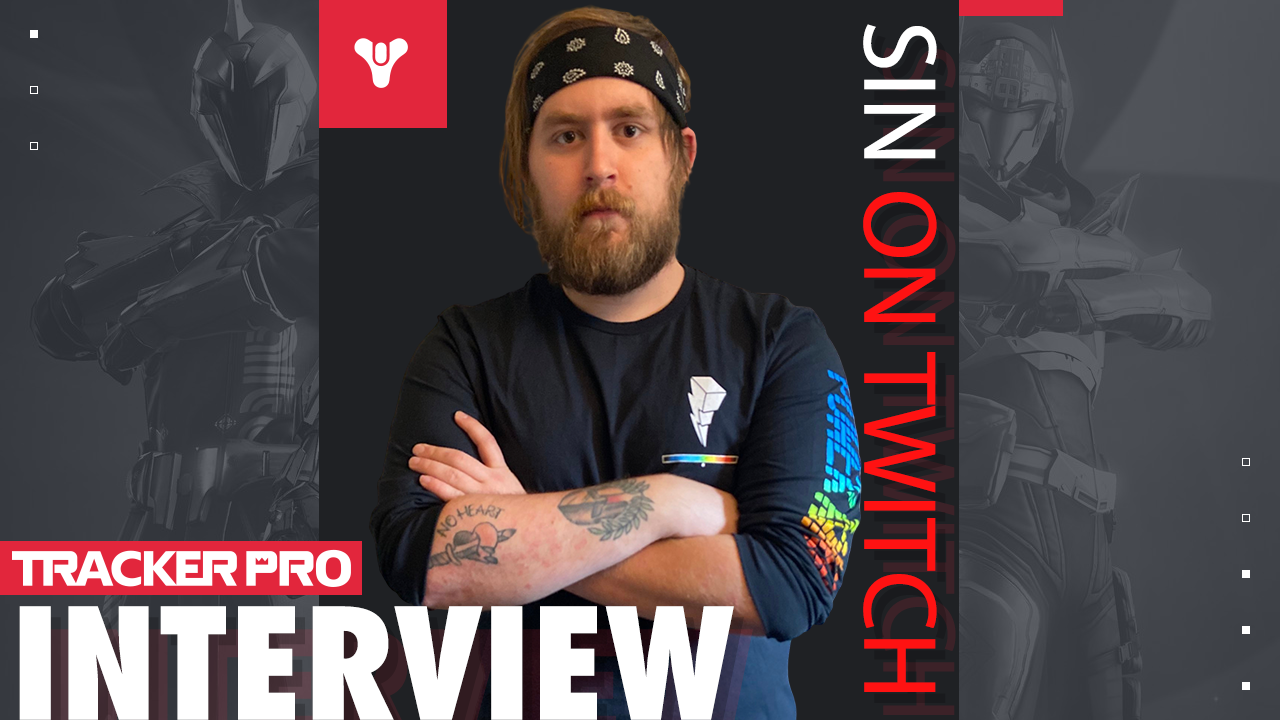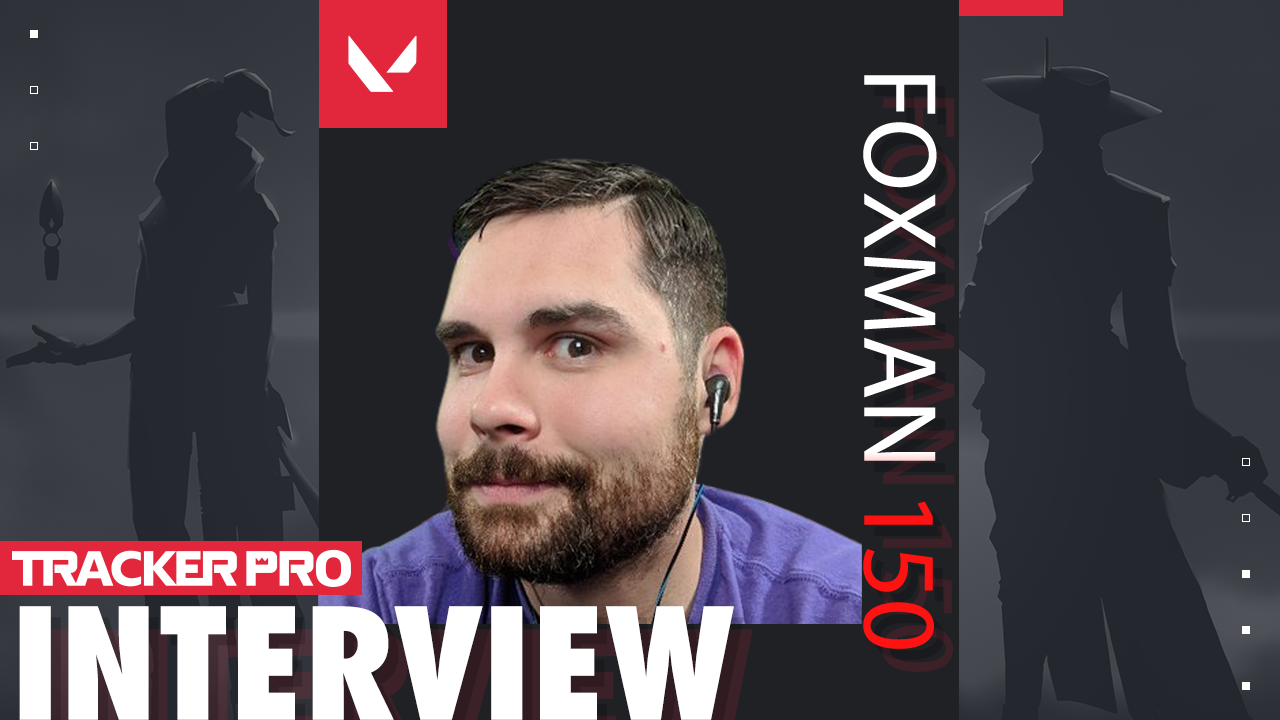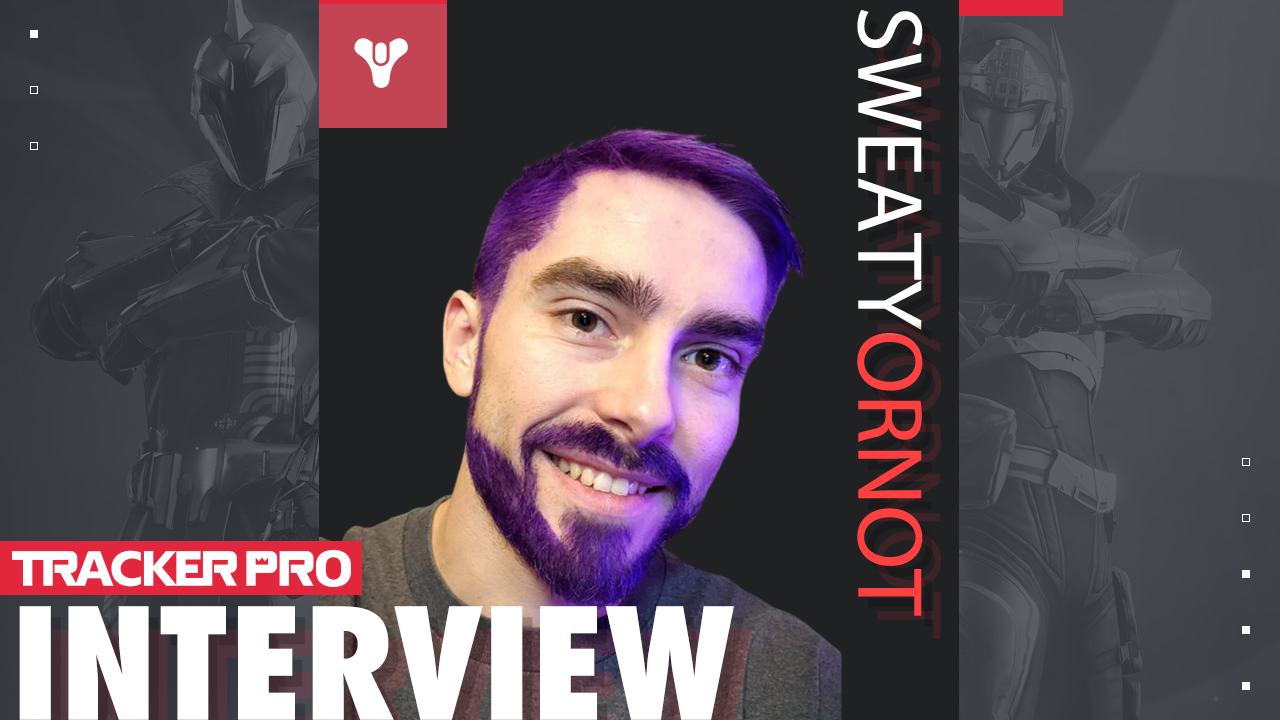 Comments