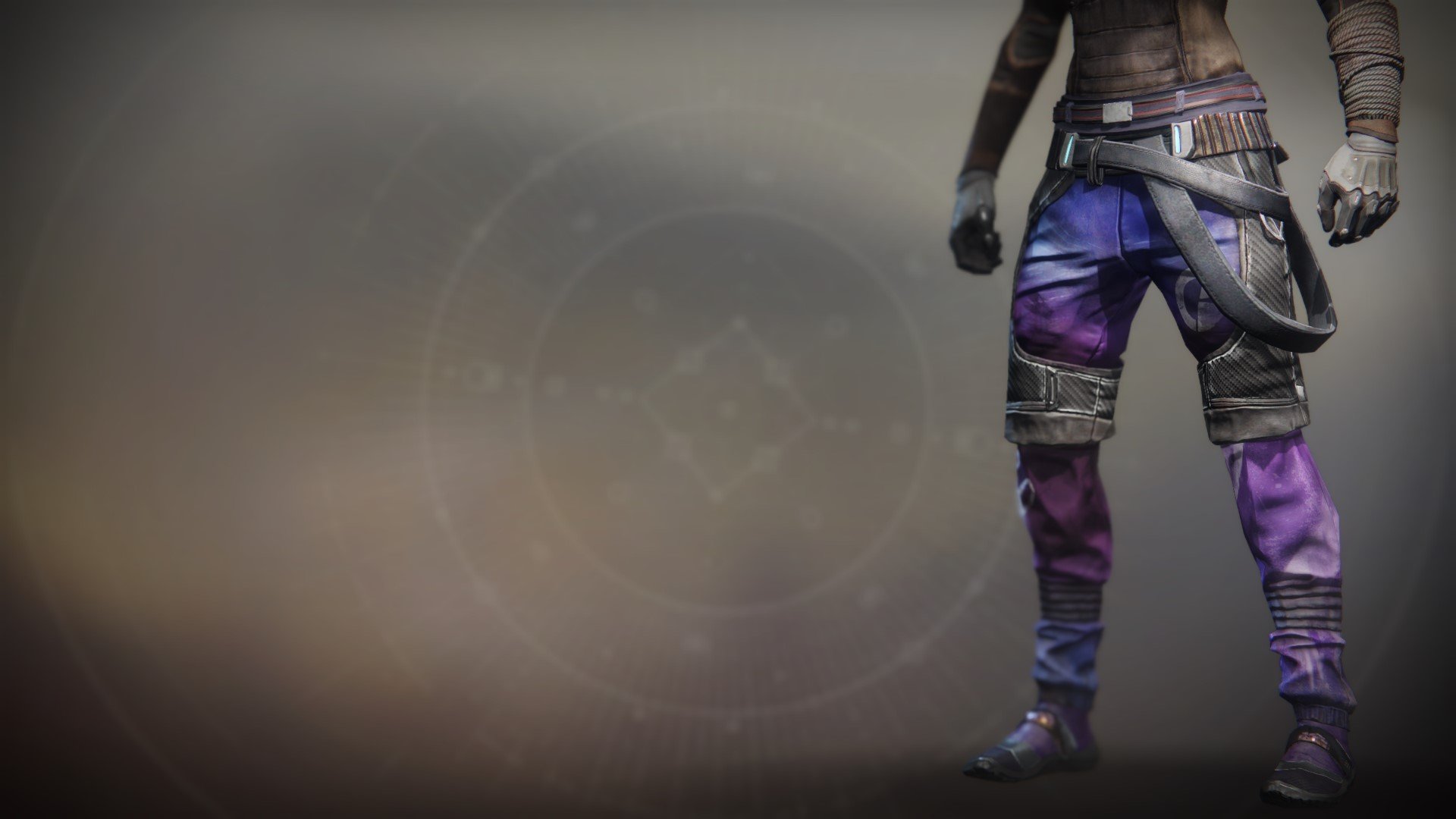 "I love making people laugh. And by 'people,' I mean me. Haha!" "Haha! Me!"
Read Lore
He quietly giggled as he stood blocking my exit, almost as if to taunt me. I start to push my way past but the blasted fool pulls hard on my ear, swiftly takes a step back, and presents his rump in a jesting dance. Not willing to get pulled into his game, I ignore his blatant attempts at a farce and continue forward. Abrupt shrills of frenzied laughter break out as I feel the full force of his boot on my backside. I cannot ignore his flagrant mockery. I reel around, take hold of his collar and clock him full force. Behind me, in the distance, I hear hysterical laughter. Confused, I whirl my head back to see a jaunty man skipping off. I look back at my hands to find them empty. That jester has taken me for a fool.
Item Statistics
Selecting weapon perks and mods can alter the stats shown below.
| | | |
| --- | --- | --- |
| Mobility | | 2 |
| Resilience | | |
| Recovery | | |
| | | |
| --- | --- | --- |
| Discipline | | |
| Intellect | | |
| Strength | | |
Season 0
Modified

-

10/11/2021

Modified

-

9/13/2021
Season 15
Season of the Lost
Season 14
Season of the Splicer
Modified

-

5/24/2021

Modified

-

5/10/2021
Season 13
Season of the Chosen
Modified

-

4/19/2021

Modified

-

2/8/2021
Season 12
Season of the Hunt
Season 11
Season of Arrivals
Season 10
Season of the Worthy
Season 9
Season of Dawn
Modified

-

1/27/2020

Modified

-

12/9/2019
Season 8
Destiny 2: Shadowkeep
Modified

-

11/11/2019

Modified

-

10/28/2019

Added

-

9/30/2019
Reviews
To write reviews and manage your Guardian while playing, install Destiny Item Manager.
very situational. if you're in close quarters with an enemy it works wonders, but you've gotta get close in the first place and not die. can be nice with a high mobility shotgun build, but even then there's better options. i'd run stompies or ahamkara grasps before gemini most days.
1 year ago
on PlayStation
This exotic is amazing when combined with bottom tree arcstrider, 100 mobility, and gamblers dodge. You get infinite disorienting melees and dodges. In addition to this, the enemy wont even have their radar up. It basically makes your enemies life hell. The most underrated exotic ever.
1 year ago
on PlayStation