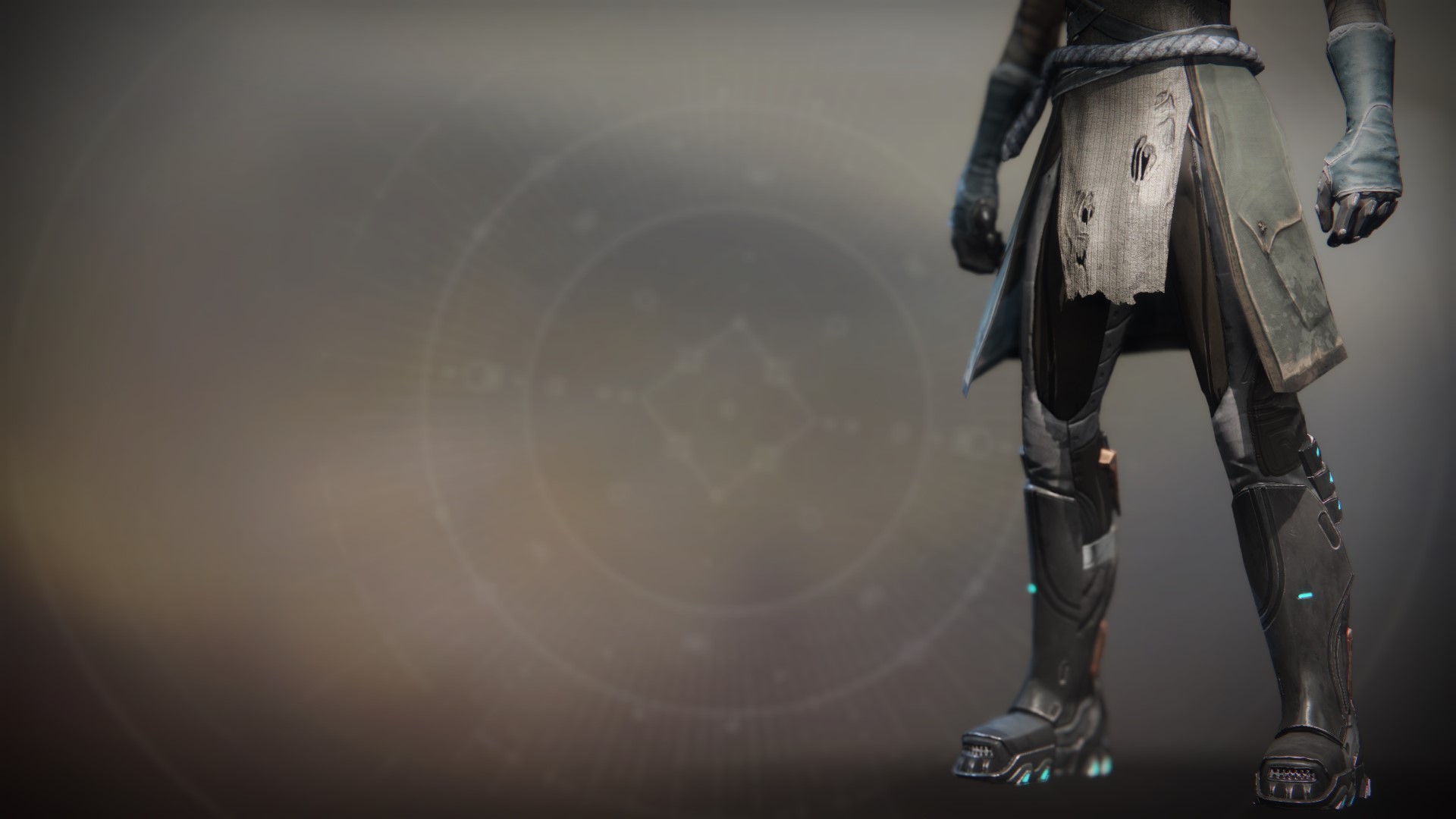 "The hurricane will overtake you. It's inevitable. Take stability where you can get it." —Ikora Rey
Read Lore
Patience. Breathing. Focus. The clouds gathered as she waited behind cover. The Wizards' wailing was far too close. Her heart clenched, racing; she turned inward. Patience. Breathing. Focus. She felt the sky inside her, coalescing, shimmering. She thought of rain. She thought of the cheek of her unexpected friend, cupped in her hand, cold and wet. "Just hang on— Please—" she whispered. Something resembling a laugh susurrated from behind his many needle-like teeth. Water dripped from his chainmail mask into his open mouth. Her throat tasted like metal. Patience. Breathing. Focus. The pregnant silence when animals go underground. The dance of water on the roof. The gentle sway of curtains on a humid evening. The distant beat of thunder. The Wizards, howling now. Patience. Breathing. Focus. The dark clouds grew heavier, and each of her bones thrummed with longing. She braided her hands in preparation, gathered herself inward, upward. She turned to run for the Wizards, who danced screaming over the corpse of her friend. The static came with her, wreaths of electricity, brightening at each step. When she began her war cry, the sky spoke for her, cracking, and she threw her palms in front of her— The storm poured forth. Patience. Breathing. Focus.
Item Statistics
Selecting weapon perks and mods can alter the stats shown below.
| | | |
| --- | --- | --- |
| Mobility | | |
| Resilience | | 1 |
| Recovery | | 2 |
| | | |
| --- | --- | --- |
| Discipline | | |
| Intellect | | |
| Strength | | |
Season 0
Modified

-

10/11/2021

Modified

-

9/13/2021
Season 15
Season of the Lost
Season 14
Season of the Splicer
Modified

-

5/24/2021

Modified

-

5/10/2021
Season 13
Season of the Chosen
Modified

-

4/19/2021

Modified

-

2/8/2021
Season 12
Season of the Hunt
Season 11
Season of Arrivals
Season 10
Season of the Worthy
Season 9
Season of Dawn
Modified

-

1/27/2020

Modified

-

12/9/2019
Season 8
Destiny 2: Shadowkeep
Modified

-

11/11/2019

Modified

-

10/28/2019

Added

-

9/30/2019
Reviews
To write reviews and manage your Guardian while playing, install Destiny Item Manager.
Very good when using Chaos Reach in PvE, topping off super is great. In PvP this doesnt have much use, as Transversive Steps does the job.
A must have for against bosses in PvE if using Chaos Reach no matter what. Chaos Reach isn't a particularly good super in PvP right now, Probably just a little above Nova Warp in terms of super strength there. But the Topping off Chaos Reach does make it the fastest super to proc in the game.
Topping off Chaos Reach literally shoves you above 3/4ths to full.