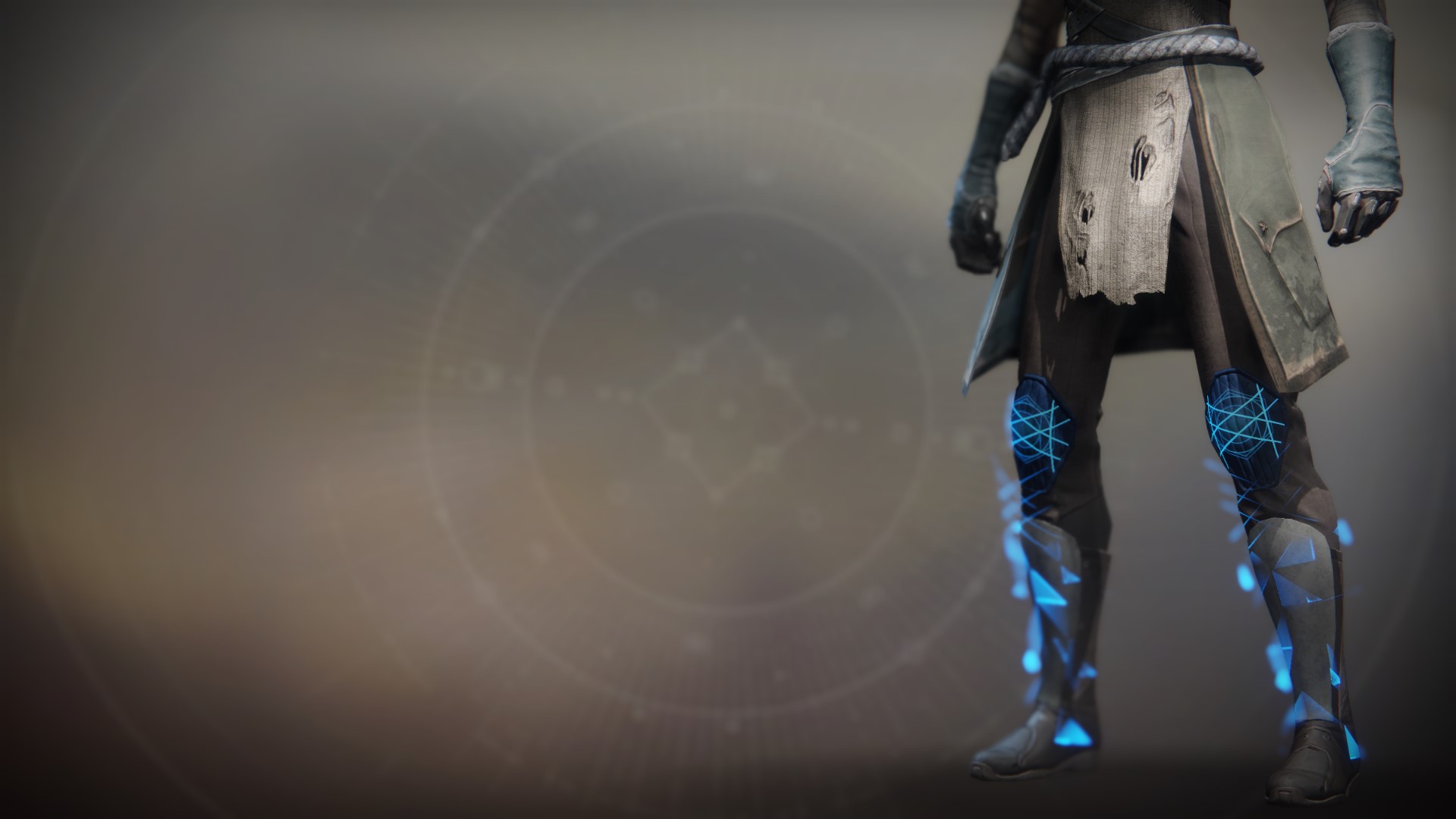 Your relationship with consistent spacetime is...tenuous at best.
Read Lore
Tell me where you are! Account for Earth's rotation—more than 1000 kilometers per hour—your orbital velocity of 107,000 kph, your local stellar drift of 70,000 kph, your galactic orbital velocity of 792,000 kph, and our galactic drift relative to the cosmic microwave background of 1,300,000 kph. Also, account for your motion relative to me due to the accelerating expansion of space-time. Difficult, isn't it? But with the help of these handsome noetic devices you will find yourself deliciously and maddeningly aware of your ley velocities! Fired from an existence cannon through a whirling void the size of everything! And like any line of force, these vectors may be tapped, their obscene speeds diverted for your own use, although we recommend swapping them for comfortable boots before you socialize with the Merely Stationary.
Item Statistics
Selecting weapon perks and mods can alter the stats shown below.
| | | |
| --- | --- | --- |
| Mobility | | 1 |
| Resilience | | |
| Recovery | | 1 |
| | | |
| --- | --- | --- |
| Discipline | | |
| Intellect | | |
| Strength | | |
Season 0
Modified

-

12/9/2019

Modified

-

11/11/2019
Season 8
Destiny 2: Shadowkeep
Modified

-

10/28/2019

Added

-

9/30/2019
Reviews
To write reviews and manage your Guardian while playing, install Destiny Item Manager.
Personally, I think this equipment is wastes ammo.
Personally, I think this equipment is wastes ammo.
fastest crouch walk in the game
I'm always sprinting, makes reloading a distant memory.
these are very helpful in crucible because they reload when your running
reload while running is amazing great for pve/pvp
1 week ago
on PlayStation
It saved me so many times, musthave for pvp
1 week ago
on PlayStation
Whether we wanted it or not, we've stepped into a war with the Cabal on Mars. So let's get to taking out their command, one by one. Valus Ta'aurc. From what I can gather he commands the Siege Dancers from an Imperial Land Tank outside of Rubicon. He's well protected, but with the right team, we can punch through those defenses, take this beast out, and break their grip on Freehold
2 weeks ago
on PlayStation
The boots stayed on.
Oh Man I cant say how many times they saved my life. a must have for pvp.
You wasted your shots and connected only few and the enemy still alive and now chasing you just run away then poof weapon reloaded without downtime, you turned to bait the enemy... boom a kill. Also great for pve when you ran out of bullets and you're getting mobbed run away and in a moment you're back with a full mag.
Now that I have been using it for a while it feels so wierd whenever I have to reload, it's just so awesome to not have to when wearing them.