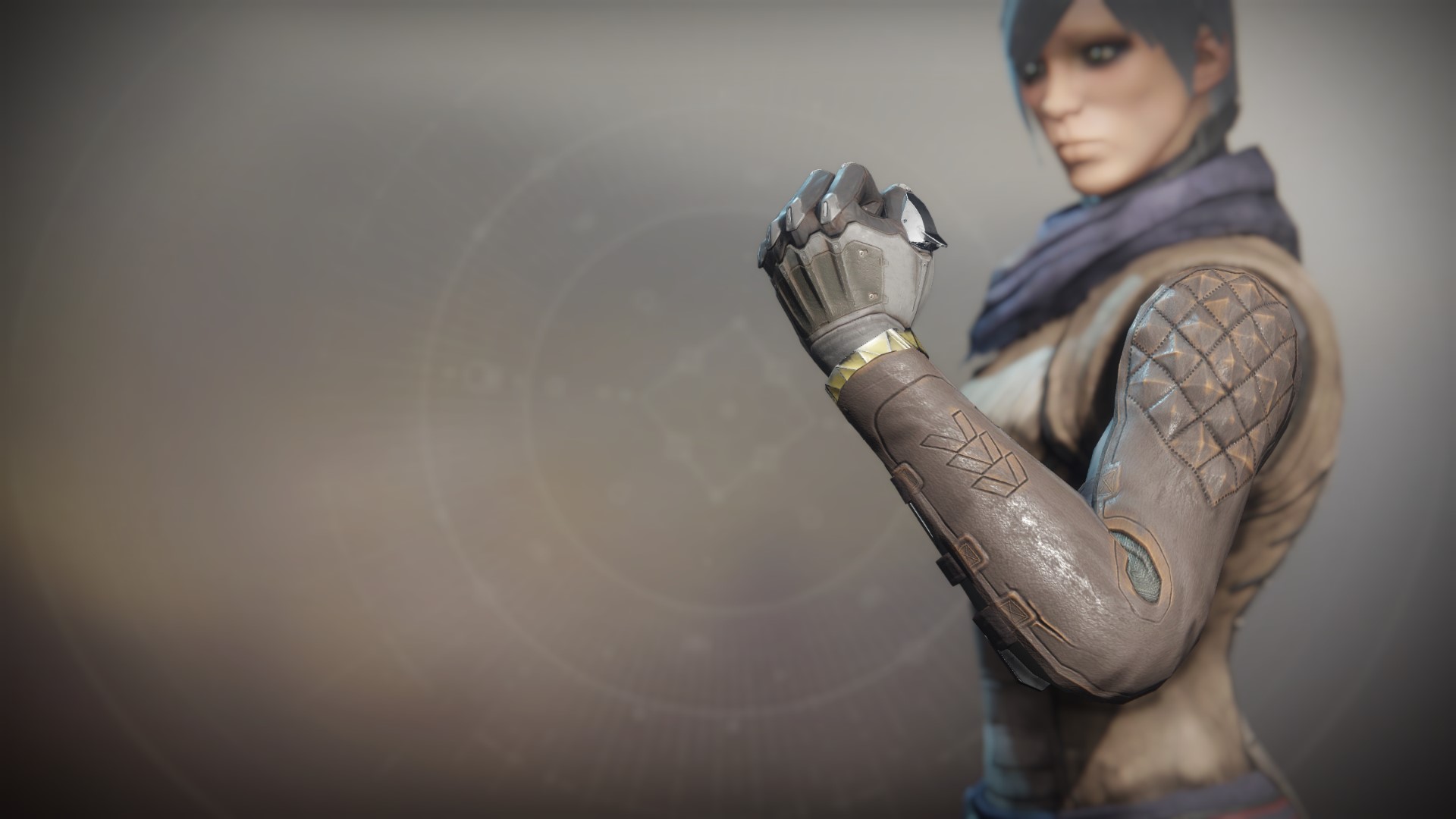 "This won't end well for one of us. And darling, it won't be me." —Self-styled "Lady" Olu Alderdice
Read Lore
Attention, esteemed patrons of the Seven Stars! We are a semi-respectable business here. Until now, we've only had three or four rules, barring any newly invented misdeeds of which we are yet to be made aware. Unfortunately, we are forced to increase our rules by two. Four (or five): Olu Alderdice is heretofore banned from our establishment. Five (or six, who's counting): Alderdice's inventions are also forbidden. Anyone found to be in possession of devices such as, but not limited to, spring-razor petticoats, electrified fascinators, sidearm tricksleeves, or arsenic lipstick will be introduced to our bouncer. Who is a Titan. A very big one. Named Karl. Thank you for your understanding, and please enjoy your stay. Unless you're Olu Alderdice. Go away, Olu.
Item Statistics
Selecting weapon perks and mods can alter the stats shown below.
| | | |
| --- | --- | --- |
| Mobility | | 2 |
| Resilience | | |
| Recovery | | |
| | | |
| --- | --- | --- |
| Discipline | | |
| Intellect | | |
| Strength | | |
Season 11
Season of Arrivals
Season 10
Season of the Worthy
Season 9
Season of Dawn
Modified

-

1/27/2020

Modified

-

12/9/2019
Season 8
Destiny 2: Shadowkeep
Modified

-

11/11/2019

Modified

-

10/28/2019

Added

-

9/30/2019
Reviews
To write reviews and manage your Guardian while playing, install Destiny Item Manager.
Since the buff towards pistols and also the added season mod giving you large amounts of damage reduction, these have gotten a lot better. 2x damage that is stupidly easy to activate and keep up is broken, especially because pistols do legitimately tons of damage.
since last hope is now one of the best pve weapons in the game, these could work
Hey man, Devil's Ruin is awesome and this makes it even better.
6 months ago
on PlayStation
0kay
They really arent that bad