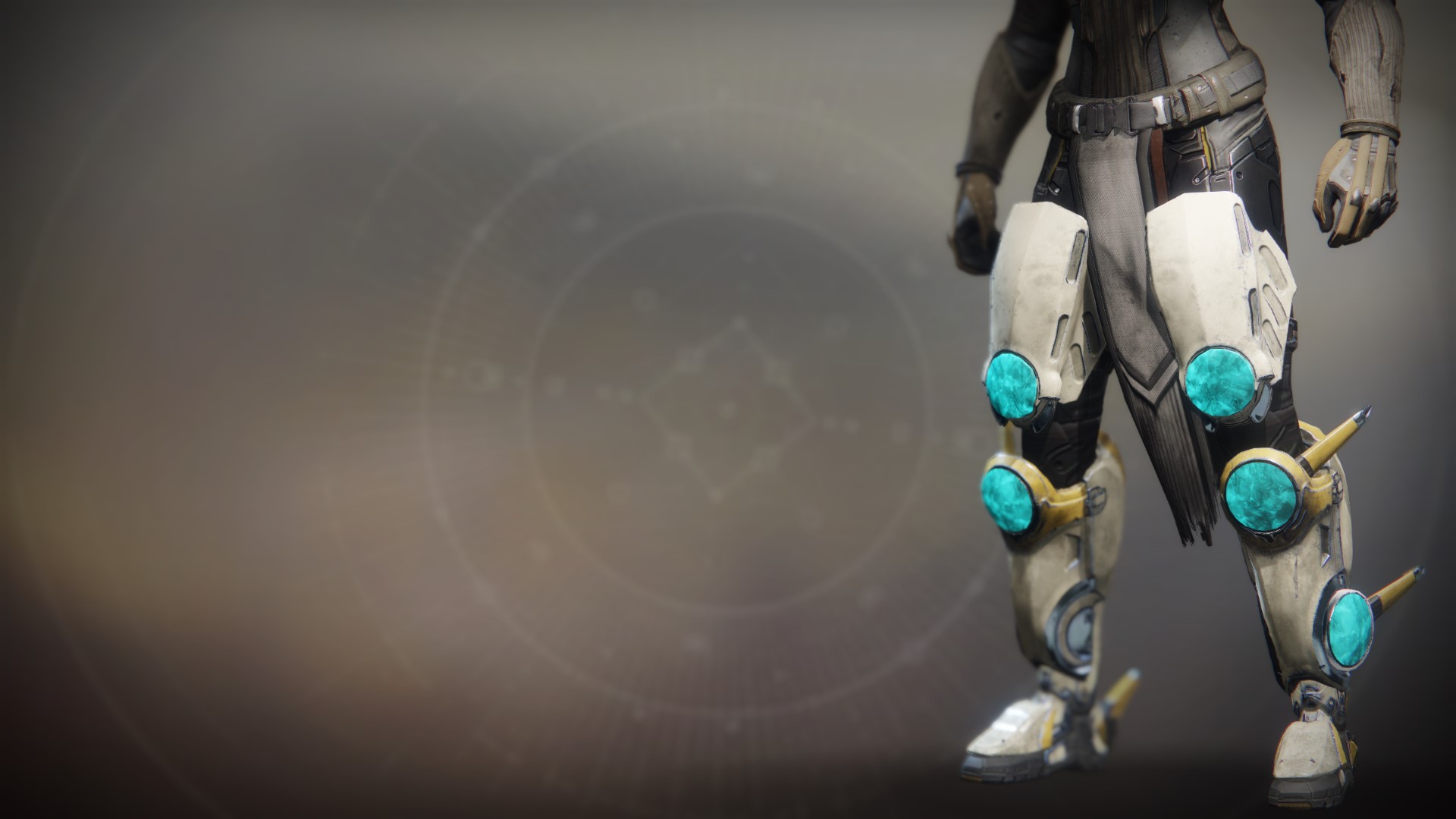 Victory from on high.
Read Lore
From: Jagi To: Saint-14 Category: 8-sat bounce Priority: 3 Acting on intel from Hunter Vanguard Aparajita-4, my host made contact with the Lightbearer inhabiting the ruins of Caer Lerion. Recommend classification of said Lightbearer as "Warlord." My host engaged, but the target occupied advantageous terrain and our Ghosts' resurrection times have increased by another 2.8 percent, a 0.6 increase from my last report. Further analysis is attached to this report. After several waves, a retreat seemed the only tactical option left to us. Before I could issue the command, a new variable entered the field from above. At first I believed it to be a Warsat. My initial assessment proved incorrect; the variable was a Titan who deployed himself from high ground to deliver an aerial melee assault upon the target. This proved a turning point in the battle, and we were soon able to incapacitate the Warlord and prepare him for return to the Tower. I have asked the Titan to file his own report, which is also attached. END MESSAGE BEGIN ATTACHMENT From: Vell Tarlowe To: Saint-14 Category: 8-sat bounce Priority: 1 I just had the best. Day. Of. My. Life. Get ready for this…
Item Statistics
Selecting weapon perks and mods can alter the stats shown below.
| | | |
| --- | --- | --- |
| Mobility | | 1 |
| Resilience | | 1 |
| Recovery | | |
| | | |
| --- | --- | --- |
| Discipline | | |
| Intellect | | |
| Strength | | |
Season 0
Modified

-

12/9/2019

Modified

-

11/11/2019
Season 8
Destiny 2: Shadowkeep
Modified

-

10/28/2019

Added

-

9/30/2019
Reviews
To write reviews and manage your Guardian while playing, install Destiny Item Manager.
6 days ago
on PlayStation
Can do some crazy damage to majors
1 week ago
on PlayStation
1 week ago
on PlayStation
Honestly I've been using these on my sunbreaker since they came out. Yes, I know you can't use the bug with one-two punch anymore, but something about these is just so fun to use. They look good too, so that helps.
3 weeks ago
on PlayStation
4 weeks ago
on PlayStation
This with the new Solar Plexus mod deals 150k damage, 1 shots champions in the Sundial