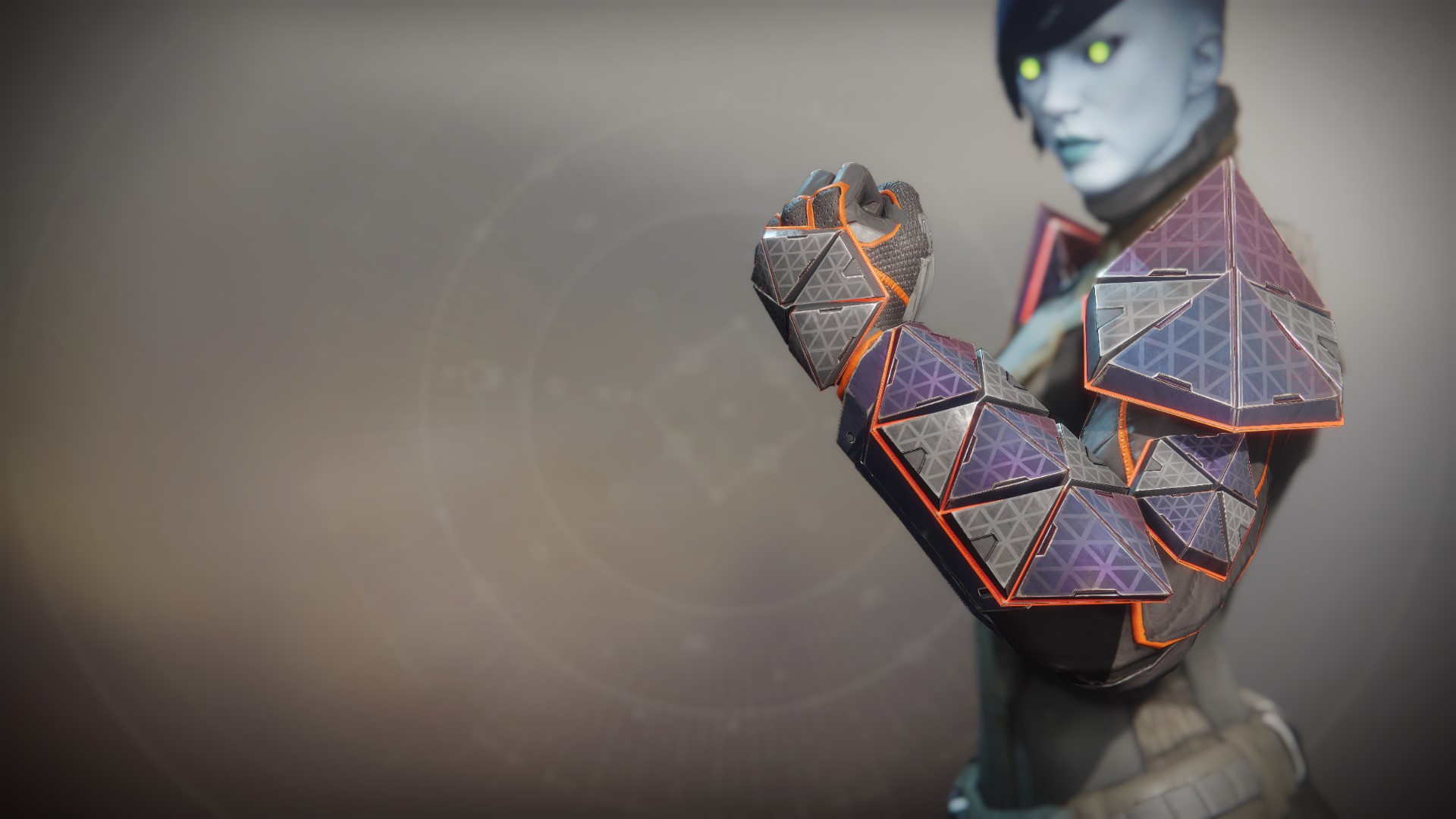 The Active Contact Defense system uses warsat hull materials to store a retaliatory charge.
Read Lore
In order to explain this, I need to explain Kessler Syndrome. As an Exo, I feel a duty to the machine to convey its original purpose. But first: ACD stands for Active Contact Defense. It is not an AC-DC Feedback Fence and it is not named for any work of pre-classical music. I am not winking. That is a malfunction. Kessler Syndrome occurs when a planet's orbitals fill up with fast-moving debris, which strikes other debris and shatters it in a chain reaction. Soon you can't put up a satellite without it being shredded by a swarm of junk. To protect against debris, Golden Age warsats are shielded by a kinetic superconductor that transforms a punch into a charge. Thanks to enemy action, we have a lot of downed warsats. With some tweaking, we can peel out the superconductor and produce a personal defense system. Like so.
Item Statistics
Selecting weapon perks and mods can alter the stats shown below.
| | | |
| --- | --- | --- |
| Mobility | | |
| Resilience | | 2 |
| Recovery | | |
| | | |
| --- | --- | --- |
| Discipline | | |
| Intellect | | |
| Strength | | |
Season 14
Season of the Splicer
Season 13
Season of the Chosen
Modified

-

4/19/2021

Modified

-

2/8/2021
Season 12
Season of the Hunt
Season 11
Season of Arrivals
Season 10
Season of the Worthy
Season 9
Season of Dawn
Modified

-

1/27/2020

Modified

-

12/9/2019
Season 8
Destiny 2: Shadowkeep
Modified

-

11/11/2019

Modified

-

10/28/2019

Added

-

9/30/2019
Reviews
To write reviews and manage your Guardian while playing, install Destiny Item Manager.
1 year ago
on PlayStation
Don't be fooled there are a ton of times this exotic will save you and/or net you kills you otherwise would have missed out on. It gets a ton of hate from some larger youtubers, do not let their bias sway you, get a pair with decent rolls for your build, give them a try, and judge it across a few matches yourself.