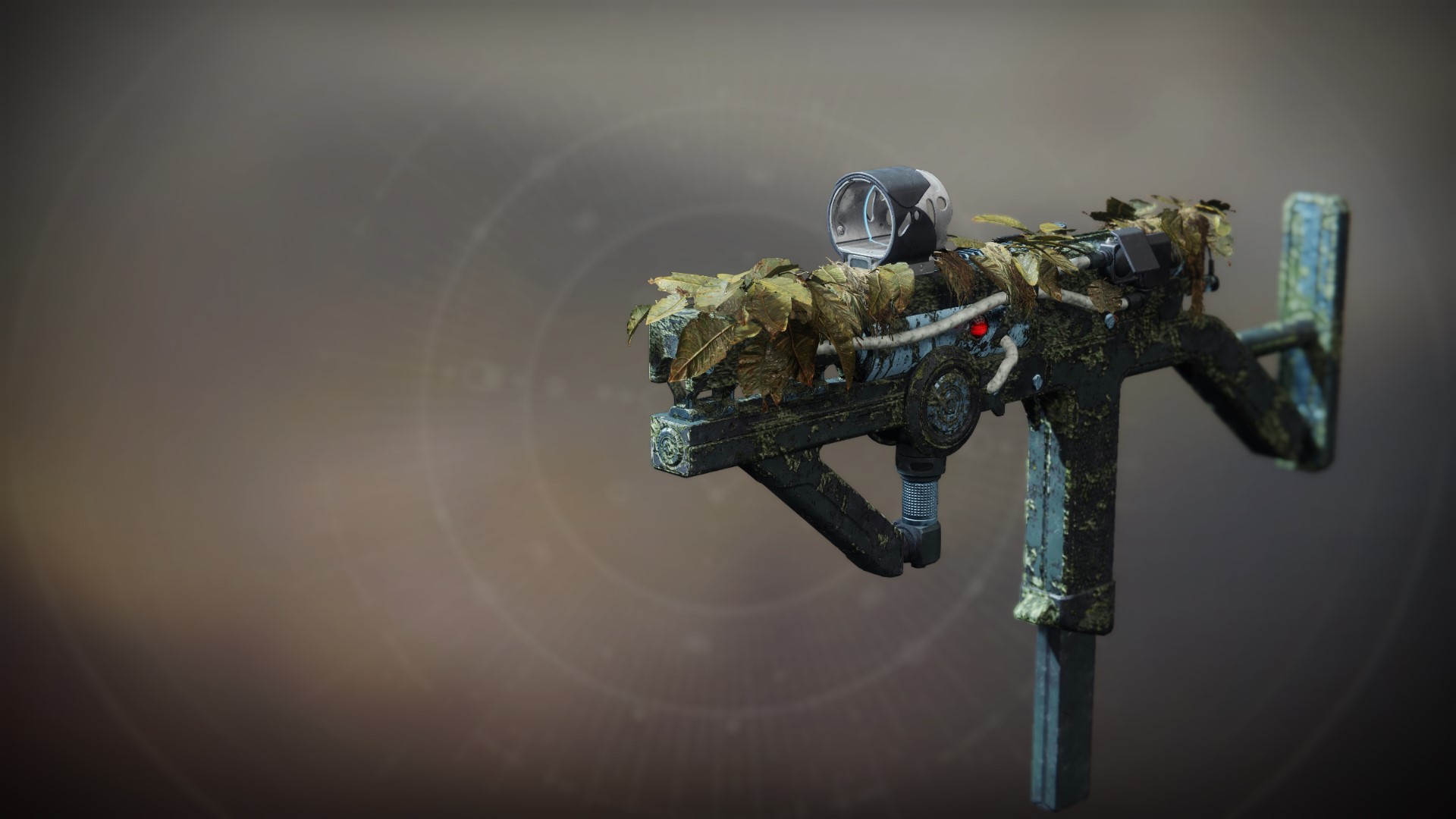 Subjunctive
Legendary
Submachine Gun
Arc
[u.1:01] Any given match there's twelve of us, tops. The Vex recommit to gardening Darkness, who says we've got enough guns to stop 'em? [u.2:02] Stop 'em? Pretty sure our deaths are just meant to be the early warning system.
Select Activity Type
Competitive PvP
Competitive PvP
Quickplay PvP
Competitive Co-Op
PvE
Survival
Countdown
Clash: Competitive
Control: Competitive
Crimson Doubles
Trials of the Nine
Elimination
Altar of Flame
The Burnout
Distant Shore
The Dead Cliffs
Endless Vale
Javelin-4
Pacifica
Meltdown
Bannerfall
Firebase Echo
Wormhaven
Convergence
Radiant Cliffs
Equinox
Legion's Gulch
Emperor's Respite
Midtown
The Citadel
Retribution
The Fortress
Solitude
Vostok
Gambler's Ruin
PvP Insights
Item Statistics
Selecting weapon perks and mods can alter the stats shown below.
| | | |
| --- | --- | --- |
| Impact | | 15 |
| Range | | 33 |
| Stability | | 43 |
| Handling | | 69 |
| Reload Speed | | 35 |
| Rounds/Min | | 900 |
| Magazine | | 36 |
| | | |
| --- | --- | --- |
| Aim Assistance | | 52 |
| Inventory Size | | 63 |
| Recoil Direction | | 92 |
| Zoom | | 13 |
Source: Complete seasonal activities during Season of the Undying.
Season 8
Destiny 2: Shadowkeep
Reviews
To write reviews and manage your Guardian while playing, install Destiny Item Manager.
Fairly easy to obtain and works well for us guys that never took the time to farm for recluse! clears adds like a champ, add on a barrier penetration mod and you got yourself an A1 hell of a submachinegun
Outlaw and Multi-killclip -- I Masterworked it.
Love this sub,masterwork gives orbs galore and rampage stack is great against adds.
15 hours ago
on PlayStation
The gun that finally made me like SMGs. Really dig it, got one with outlaw, rampage, and ya slap on enhanced smg loader and antibarrier rounds. Bam. No more Vex
Are you tied of runnign recluse??! well this things a good "replacement" swasherbucker, surrounded, threat detector...top roll you want
17 hours ago
on PlayStation
Fantastic ad clearing gun.
Poor man's Recluse thumbs up from me
this thing rips I ended up with threat detector and rampage and rico round and a range MW
I have been using this smg to grind for the recluse, and I must say it's very good. It doesn't really melt bosses in PVE but it's ok for ad clearing and especially good in crucible. It is still totally outmatched by the recluse, but for those who don't want to grind for it should get this.
If you can get a great roll it's wonderful. It's no recluse but as far as SMG's go it's in my top 10.
I don't play PvP so this is worthless for PvP players. Outlaw and multikill clip is unreal. I just keep mowing down ads left and right. I don't have Recluse, so this is my go to SMG. LOVE IT.
Great for pve with anything with arc shield, outlaw surrounded is a great combo
2 days ago
on PlayStation