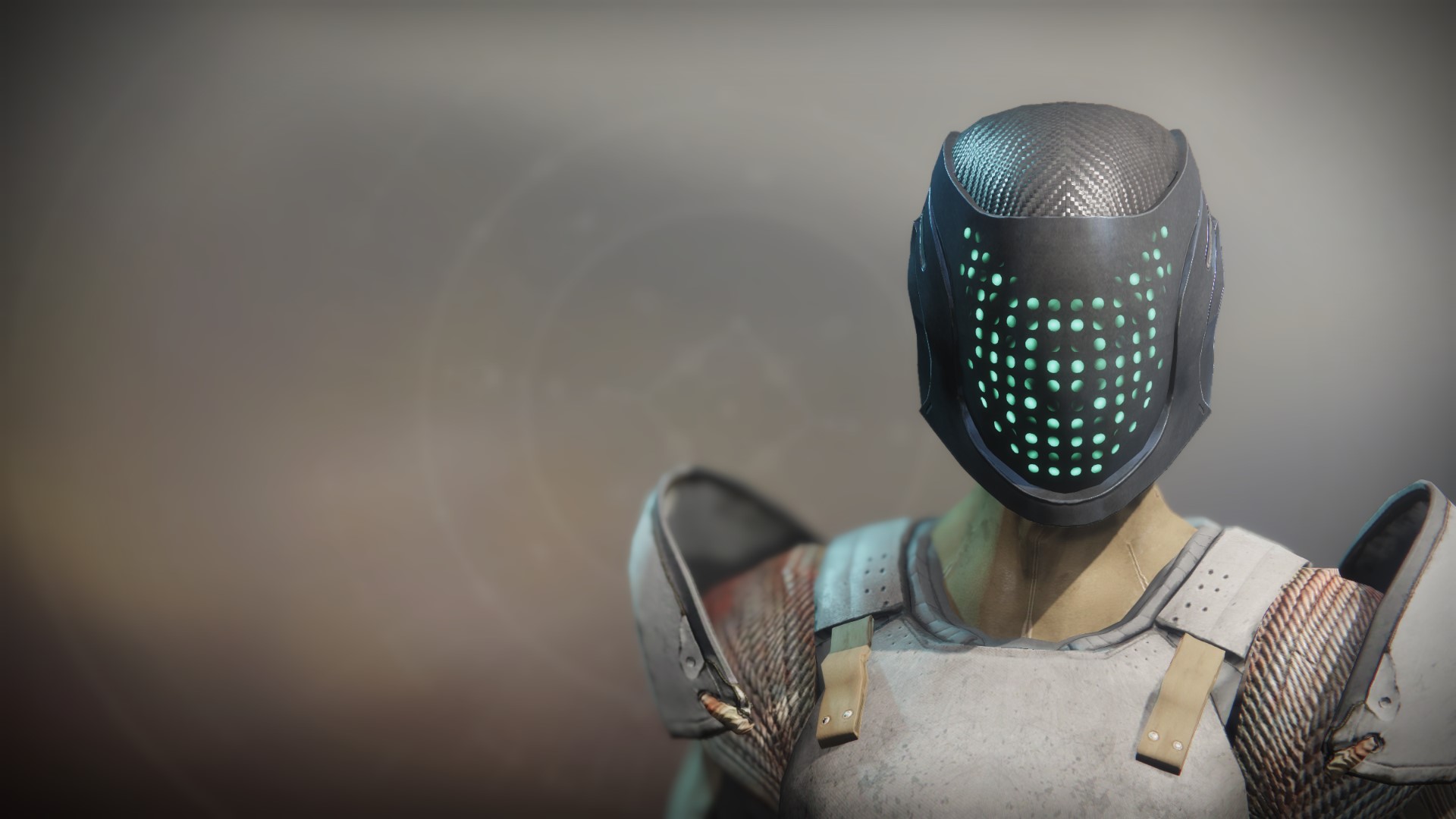 An Insurmountable Skullfort
BRAINVAULT Sigma-ACTIUM-IX Cranial Dreadnought (Invincible Type)
Read Lore
Hello. We understand you require Real-Time Combat Instructives. This is a BRAINVAULT Sigma-ACTIUM-X Cranial Dreadnought (Invictus Type). It is a fortress for your skull. Your skull is now a mighty bastion. You can break anything with your skull. The only limit is your spine. Relax. The lights will speak for you. Your hands are your eyes now. Look around. You find hand-to-hand combat relaxing. The lights will attract the enemy. Help them to relax as well. You will feel the effect of a CAREGRAVER Gamma-LYSANDER-IV Health Enforcer (Frontline Variant). Your enemies do not have a skull fortress. Their skulls are like meadows. Play in the meadows. Gather the flowers from the meadows. Gather them with electrokinetic trauma. Smell the flowers. Isn't that nice? You are safe in your skullfort.
Item Statistics
Selecting weapon perks and mods can alter the stats shown below.
| | | |
| --- | --- | --- |
| Mobility | | |
| Resilience | | 1 |
| Recovery | | 1 |
| | | |
| --- | --- | --- |
| Discipline | | |
| Intellect | | |
| Strength | | |
Season 13
Season of the Chosen
Season 12
Season of the Hunt
Season 11
Season of Arrivals
Season 10
Season of the Worthy
Season 9
Season of Dawn
Modified

-

1/27/2020

Modified

-

12/9/2019
Season 8
Destiny 2: Shadowkeep
Modified

-

11/11/2019

Modified

-

10/28/2019

Added

-

9/30/2019
Reviews
To write reviews and manage your Guardian while playing, install Destiny Item Manager.
top tree striker + swashbuckler anything
1 year ago
on PlayStation
i love it. endless health regeneration and shoulder chargers!
This is one of the best armor for titans if you wanna make cancer.
This is one of the best armor for titans if you wanna make cancer.
Fantastic for both PVE and PVP. Top Tree Striker shoulder charging endlessly as long as you get a kill!
1 year ago
on PlayStation
I get to roleplay superman in PvE. Max int/res for additional luls. Not amazing in PvP though I could just be bad.