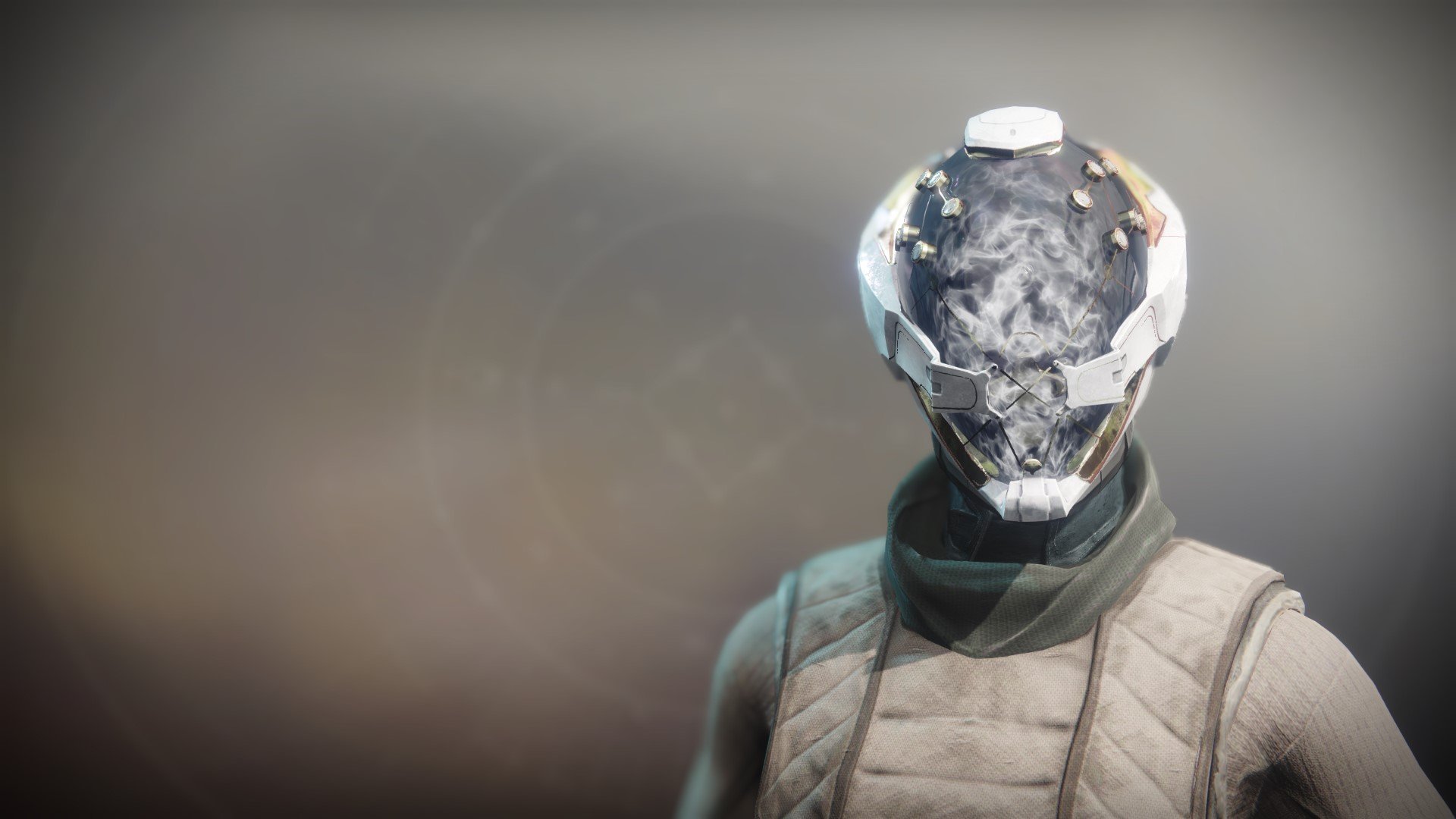 When the universe conspires, its enemies cannot hide.
Read Lore
Say again? You ask, are we alone here? You mean to ask if we are the only good that lives in the light of our sun, do you not? You mean to ask, do we have allies? Do we have distant allies, ignoring our plight, either too weak to fight or too afraid to show their faces? I, too, have been cursed by these questions. What if I told you that eons beyond the void lie worlds that do yearn to aid in our struggle? What if I told you there is a way to grant them passage into your mind, to let them guide your eye against our one true enemy? That they have told me that the dusk of the pyramid draws nigh? Would you believe me? Fool!
Item Statistics
Selecting weapon perks and mods can alter the stats shown below.
| | | |
| --- | --- | --- |
| Mobility | | |
| Resilience | | |
| Recovery | | 2 |
| | | |
| --- | --- | --- |
| Discipline | | |
| Intellect | | |
| Strength | | |
Season 13
Season of the Chosen
Season 12
Season of the Hunt
Season 11
Season of Arrivals
Season 10
Season of the Worthy
Season 9
Season of Dawn
Modified

-

1/27/2020

Modified

-

12/9/2019
Season 8
Destiny 2: Shadowkeep
Modified

-

11/11/2019

Modified

-

10/28/2019

Added

-

9/30/2019
Reviews
To write reviews and manage your Guardian while playing, install Destiny Item Manager.
Good regen for abilities that you don't already have high stats in. Diminishing returns means if you have high stats, won't be very helpful. Great to throw on for specs that don't have go-to exotics, like Solar.
Exotic perk does not mark any enemies (not even roaming supers or raid bosses) as of latest patch, and the ability recovery is negligible in the first place.