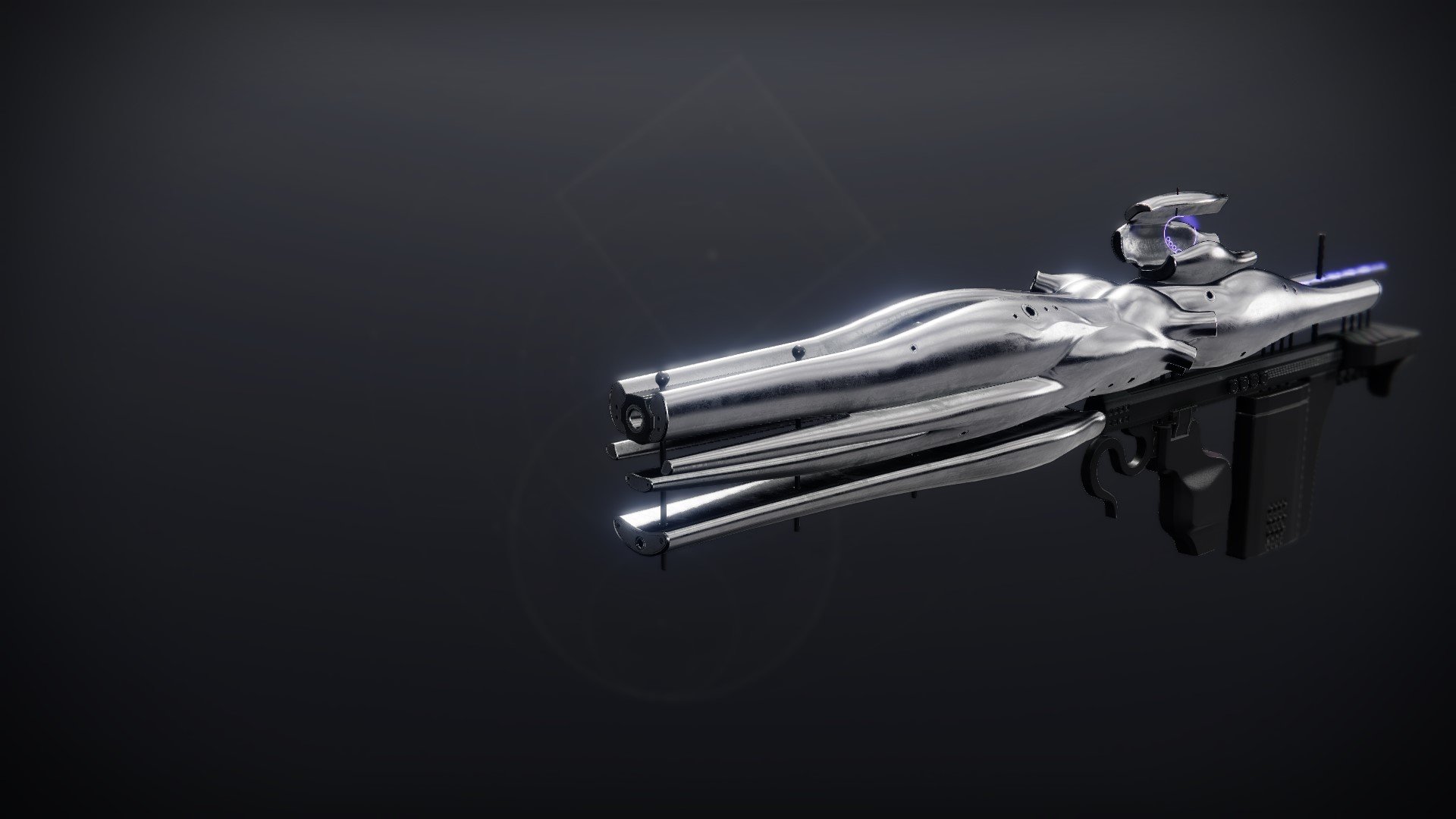 Keep it secret. Keep it safe.
Read Lore
Heard while scavenging a pile of dead Ghosts within the Throne World Pyramid: "Oh insatiable you—how many beats on the snare of self-righteousness will it take before you acknowledge all the avenues from which you stall the flow of things as they should be? "You do not see the collective obligation before you, the duteous burden that has rested on all sentient beings since time's origination—to ferry existence toward inevitable consequence: the final shape. "Why do you unendingly insist on waylaying the machinations of every being with a worldview differentiated from your own? You lack respect. You lack direction. You seek only what you are guided to seek, and for that, you remain little more than an unrelenting nuisance. "I was like you once. Wayward. Driven to misguided perfection by the bubble society painted around me. But when I look back, none but one had the answers. None but one shed all the airs of any pretense of what the universe was supposed to be in the eyes of the infinitesimal individual—my Witness. "Through it, I found incentive. Clarity. Purpose. I sought to shed from myself the layer of barbarism that had pervaded my being for so long. I turned instead to the sophistication of infecting others with self-actualized corruption. "You see, total eradication may be efficient, but the goal is not to be the last one standing. Rather, it is to remove the obstacles that encumber you and those who remain from reaching your destination. "Annihilation of your kind was never the goal. But filling you with the right kind of ideological purpose, the kind that serves the finality of shape—well, that's the point of corrupting a beating heart, is it not?"
Competitive PvP

Quickplay PvP

Competitive Co-Op

PvE
Survival

Countdown

Clash: Competitive

Control: Competitive

Crimson Doubles

Trials of the Nine

Trials of Osiris

Elimination
Altar of Flame

The Burnout

Distant Shore

The Dead Cliffs

Endless Vale

Javelin-4

Pacifica

Meltdown

Bannerfall

Firebase Echo

Wormhaven

Convergence

Radiant Cliffs

Equinox

Legion's Gulch

Emperor's Respite

Midtown

The Citadel

Retribution

The Fortress

Solitude

Vostok

Gambler's Ruin
PvP Insights
Item Statistics
Selecting weapon perks and mods can alter the stats shown below.
| | | |
| --- | --- | --- |
| Impact | | 29 |
| Range | | 49 |
| Stability | | 55 |
| Handling | | 41 |
| Reload Speed | | 41 |
| Rounds/Min | | 390 |
| Magazine | | 36 |
| | | |
| --- | --- | --- |
| Aim Assistance | | 67 |
| Airborne Effectiveness | | 26 |
| Inventory Size | | 58 |
| Recoil Direction | | 76 |
| Zoom | | 17 |
Season 17
Season of the Haunted
Season 16
Season of the Risen
Declassified

-

3/7/2022

Added

-

2/18/2022
Reviews
To write reviews and manage your Guardian while playing, install Destiny Item Manager.