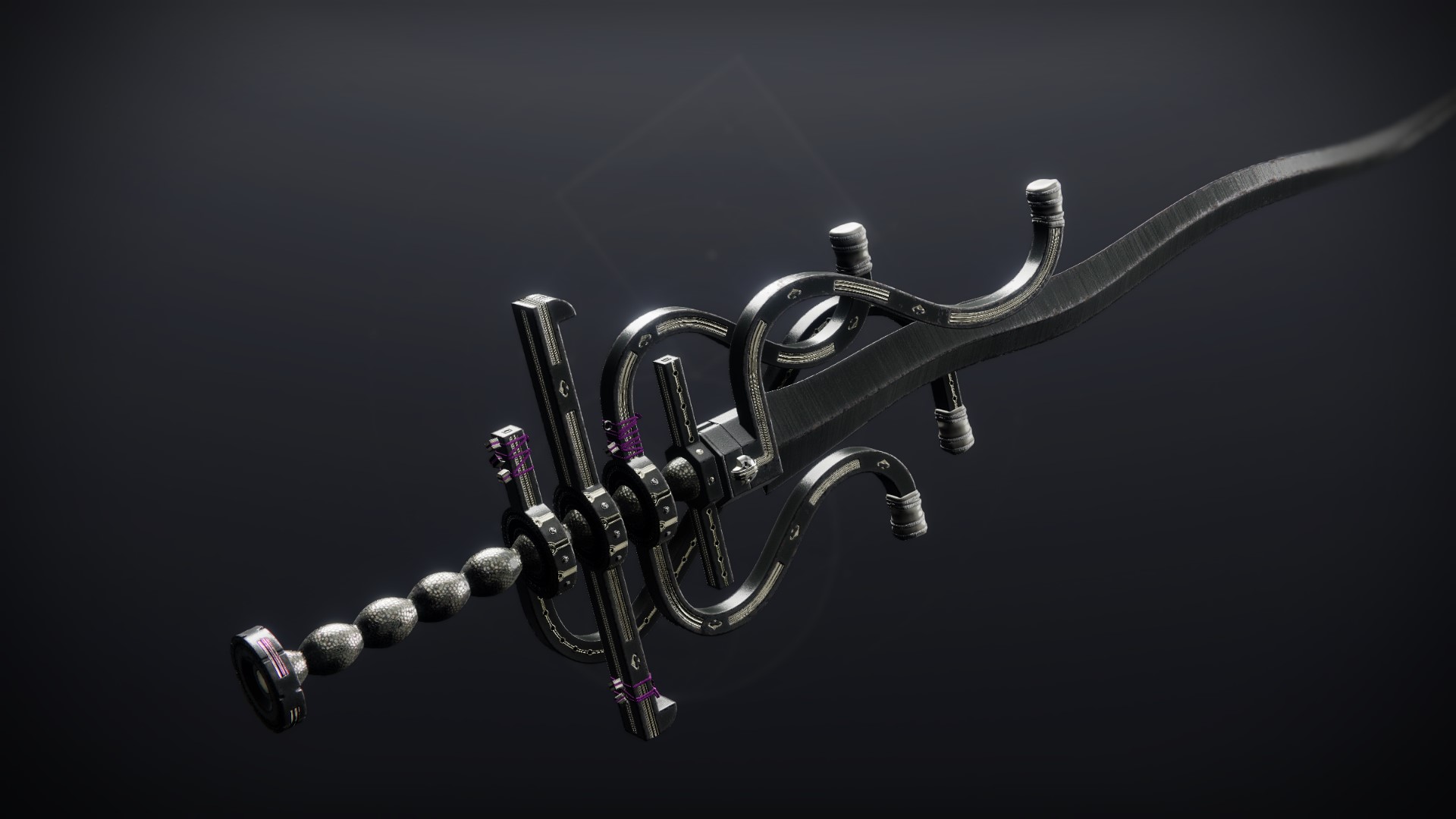 Keep it secret. Keep it safe.
Read Lore
Enactine is one of the most resilient metal alloys we Cabal have ever encountered. It is a quantum-mimetic mineral that, when exposed to Psionic energy, can be locked into a specific shape. Even when it is broken, melted down, or reduced to a fine dust, it can be returned to its quantum-locked form by touching a portion of it and remembering its previous shape. The ritual blade Heartshadow has been remembered back into its original form countless times over the millennia since its mind-forging. I first held the blade when it was passed down to me after my mother's death, and upon the birth of my daughter, bequeathed it to its rightful owner, her mother. And when her mother was… no longer, it was my duty then to pass the blade on to Caiatl. But for some reason, she refused to simply accept the way of things. Even after she sent me into exile I would continue to present the blade to her. But each time, Caiatl would return it to me—broken—along with the head of the assassin that I had entrusted with it. Each time, I vowed to return the blade to her. One way or another. At some point, this exchange became more than tradition. It became the only way in which we communicated. I do not remember when. I choose not to remember. For remembering is pain behind my eyes and daggers in my chest. And the past cannot be destroyed; it lives on in every bitter recollection. Until the end of time.
Competitive PvP

Quickplay PvP

Competitive Co-Op

PvE
Survival

Countdown

Clash: Competitive

Control: Competitive

Crimson Doubles

Trials of the Nine

Trials of Osiris

Elimination
Altar of Flame

The Burnout

Distant Shore

The Dead Cliffs

Endless Vale

Javelin-4

Pacifica

Meltdown

Bannerfall

Firebase Echo

Wormhaven

Convergence

Radiant Cliffs

Equinox

Legion's Gulch

Emperor's Respite

Midtown

The Citadel

Retribution

The Fortress

Solitude

Vostok

Gambler's Ruin
PvP Insights
Item Statistics
Selecting weapon perks and mods can alter the stats shown below.
| | | |
| --- | --- | --- |
| Swing Speed | | 40 |
| Impact | | 60 |
| Range | | 40 |
| Guard Efficiency | | 0 |
| Guard Resistance | | 0 |
| Ammo Capacity | | 50 |
| | | |
| --- | --- | --- |
| Charge Rate | | 35 |
| Charge Time | | 35 |
| Inventory Size | | 0 |
| Magazine | | 0 |
| Stability | | 0 |
| Zoom | | 0 |
Season 17
Season of the Haunted
Declassified

-

5/27/2022

Added

-

5/23/2022
Reviews
To write reviews and manage your Guardian while playing, install Destiny Item Manager.