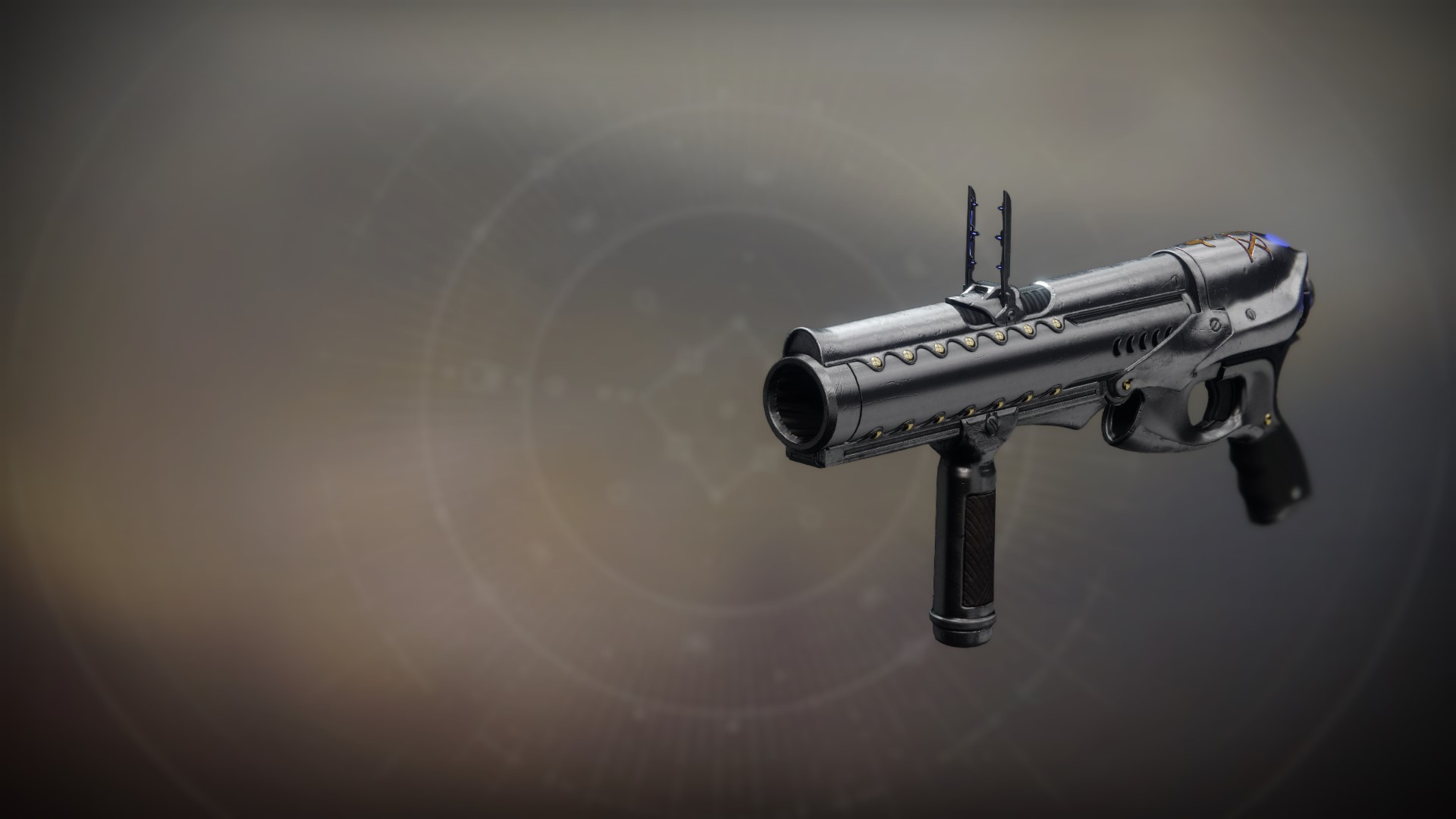 Martyr's Retribution
Legendary
Grenade Launcher
Solar
That which returns from the void will always seek revenge.
Read Lore
"There seems to be no end to them. No matter how many I destroy, there are always more. An infinite, ceaselessly multiplying array of circuits and fluid. New units replace their ruined predecessors, forming out of sapphire transmat clouds. They want me dead. They won't stop until I meet my demise. They persist. "For all their vast knowledge, they seem to have one blind spot. They should know by now, I also want them dead. "And I won't stop either." —Saint-14
Select Activity Type
Competitive PvP
Competitive PvP
Quickplay PvP
Competitive Co-Op
PvE
Survival
Countdown
Clash: Competitive
Control: Competitive
Crimson Doubles
Trials of the Nine
Elimination
Altar of Flame
The Burnout
Distant Shore
The Dead Cliffs
Endless Vale
Javelin-4
Pacifica
Meltdown
Bannerfall
Firebase Echo
Wormhaven
Convergence
Radiant Cliffs
Equinox
Legion's Gulch
Emperor's Respite
Midtown
The Citadel
Retribution
The Fortress
Solitude
Vostok
Gambler's Ruin
PvP Insights
Item Statistics
Selecting weapon perks and mods can alter the stats shown below.
| | | |
| --- | --- | --- |
| Blast Radius | | 55 |
| Velocity | | 76 |
| Stability | | 32 |
| Handling | | 69 |
| Reload Speed | | 67 |
| Rounds/Min | | 90 |
| Magazine | | 1 |
| | | |
| --- | --- | --- |
| Aim Assistance | | 72 |
| Inventory Size | | 57 |
| Recoil Direction | | 75 |
| Zoom | | 13 |
Source: Acquired from the Sundial activity on Mercury.
Reviews
To write reviews and manage your Guardian while playing, install Destiny Item Manager.
Really unique grenade launcher.
6 days ago
on PlayStation
1 week ago
on PlayStation
Field prep + lead from gold = primary ammo-like grenade launcher
Fun for ad clearing. Aim for the feet for predictable wave blasts. Very good airborne weapon, pairs well with icarus grip, etc.
By far one of the most fun weapons to use in the game, no way not to have a blast with this thing !
gives you big dick energy
1 week ago
on PlayStation
Good for clearing ads but sucks when fighting versus bosses
A nice unique PvE grenade launcher, the only downside is that it cant create orbs when it multikills stuff, bungi pls fix
2 weeks ago
on PlayStation
Get reckt
2 weeks ago
on PlayStation
Unique archetype that shoots a line of flame forward from where a grenade impacts the ground. Solid add clear, especially in activities with better enemy density. If you roll demolitionist and dawnblade/sunbracers, it's an absolute wombo-combo.
I personally think this thing is one of the best pve guns in the game. It has a large blast radius that spams in a straight line for a good ways. A multikill machine!
3 weeks ago
on PlayStation
Lit for mob clear