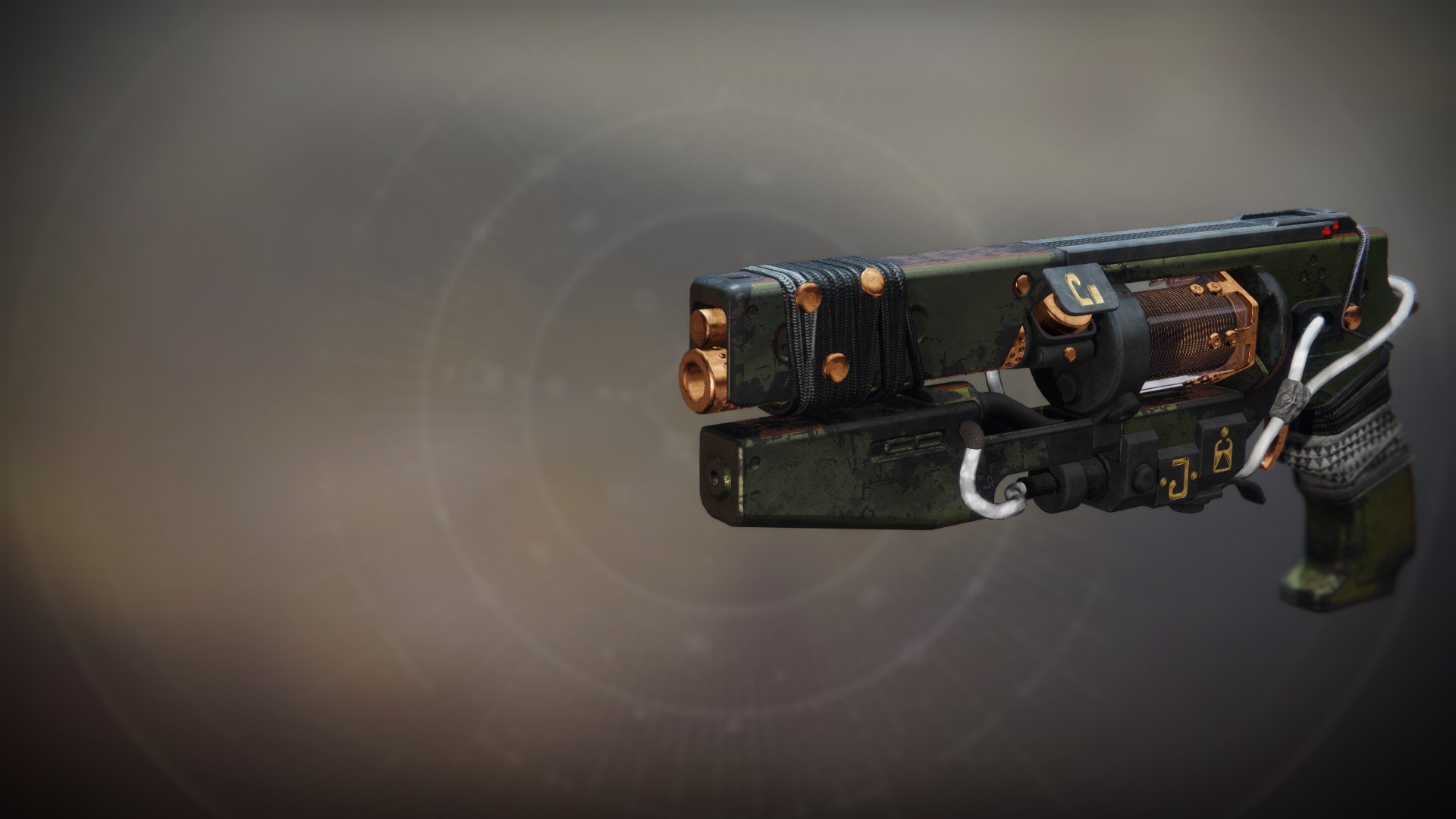 Jack Queen King 3
Legendary
Hand Cannon
Arc
An army meets, and stands, and falls. Three nobles wage their hopeless war. In shifting madness, evil crawls. One stands above the battle's roar.
Read Lore
From the journals of Ikora Rey When I studied with Osiris, he would often tell me: "I see failure in your future." No matter how hard I worked, no matter how strong I became, always: "I still see failure." I think now what he saw was Io. When I lost my Light and retreated from a ruined City, when I arrived on Io to find only silence, I too thought I had failed. Even after Ghaul's defeat and the Traveler's waking, I told my friends I thought the Traveler had tested me, and that I had failed its test. But now I'm not so sure. Perhaps what Osiris saw for me—what I experienced on Io—was simply that I needed help. That most Human of conditions. I needed to be in a fireteam, and to be a fireteam for others in turn. How like Osiris to see that and name it failure. I won't make that mistake again.
Competitive PvP

Quickplay PvP

Competitive Co-Op

PvE
Survival

Countdown

Clash: Competitive

Control: Competitive

Crimson Doubles

Trials of the Nine

Trials of Osiris

Elimination
Altar of Flame

The Burnout

Distant Shore

The Dead Cliffs

Endless Vale

Javelin-4

Pacifica

Meltdown

Bannerfall

Firebase Echo

Wormhaven

Convergence

Radiant Cliffs

Equinox

Legion's Gulch

Emperor's Respite

Midtown

The Citadel

Retribution

The Fortress

Solitude

Vostok

Gambler's Ruin
PvP Insights
No data for the last 30 days, please change the filter.
Item Statistics
Selecting weapon perks and mods can alter the stats shown below.
| | | |
| --- | --- | --- |
| Impact | | 84 |
| Range | | 45 |
| Stability | | 42 |
| Handling | | 73 |
| Reload Speed | | 63 |
| Rounds/Min | | 140 |
| Magazine | | 13 |
| | | |
| --- | --- | --- |
| Aim Assistance | | 91 |
| Inventory Size | | 57 |
| Recoil Direction | | 100 |
| Zoom | | 14 |
Season 14
Season of the Splicer
Season 13
Season of the Chosen
Modified

-

4/19/2021

Modified

-

2/8/2021
Season 12
Season of the Hunt
Season 11
Season of Arrivals
Season 10
Season of the Worthy
Season 9
Season of Dawn
Modified

-

1/27/2020

Added

-

12/9/2019
Reviews
To write reviews and manage your Guardian while playing, install Destiny Item Manager.
completely overpowered now that random rolls exists
this is the energy spare rations but better with stupid high aim assist and more range
I have a subsistence, rampage roll and its a beast. Never have to reload.
Don't sleep on this gun. Great rolls and easy to farm! If you like Spare rations this is the "Energy SR".
bastante buena para pve y para pvp tambien tan solo hay que tener cuidado con otros cañones como raciones extra