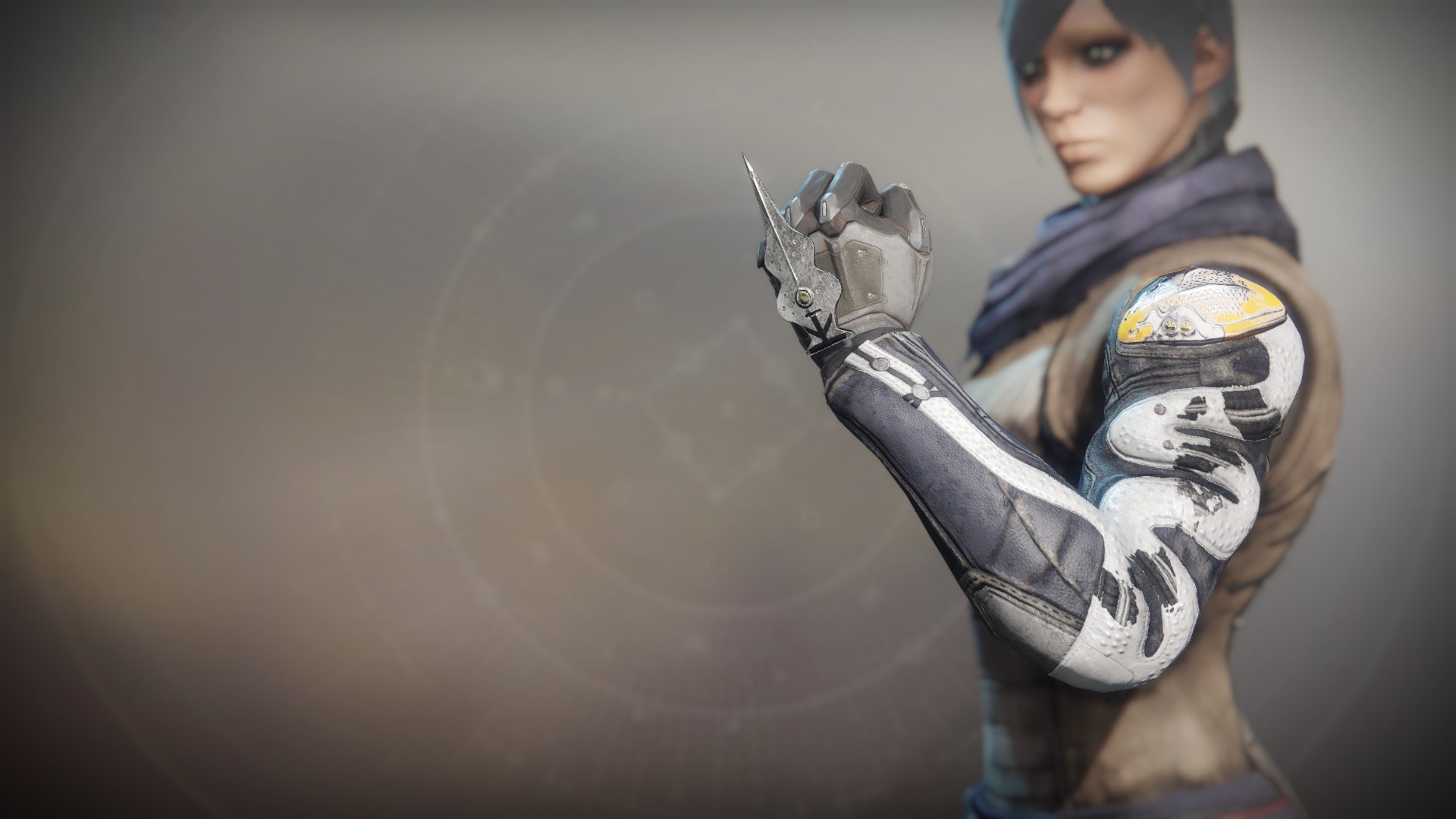 Look 'em in the eye.
Read Lore
While Otto and I finish up inside, Thalia covers the lookout. He's a thin, quick shadow, this lookout, and he watches every angle. He listens for every sound. He's on his toes, ready to throw up the alarm the second he sees one little thing out of place. Guy like that sees everything, but he doesn't see Thalia. She comes out of the shadows like a ghost, but steps full into the light, because now she wants to be seen. She waits a second too long for my liking—gives him too much breathing room between the reveal and her first punch. But I shouldn't doubt her. He doesn't even have time to bring his hands up. He's fast, but she's faster. She throws herself into every punch like it's her last, dodges and ducks his blows like a dancer. Scariest of all, she bares her teeth in this nasty smile while she does it. Doesn't make a sound. So that's the last thing the lookout sees: her silent, grinning face, as her cross-counter reveals a hidden knife that slides smoothly into the soft flesh under his chin. Never touches a gun, that girl. She likes to get close. Likes to look right in their eyes and be the last thing they see. Thalia lets him drop, wipes her knife clean on her sleeve, and raises her hand for Ayrin. Go, man, go.
Item Statistics
Selecting weapon perks and mods can alter the stats shown below.
| | | |
| --- | --- | --- |
| Mobility | | 2 |
| Resilience | | |
| Recovery | | |
| | | |
| --- | --- | --- |
| Discipline | | |
| Intellect | | |
| Strength | | |
Season 13
Season of the Chosen
Season 12
Season of the Hunt
Season 11
Season of Arrivals
Season 10
Season of the Worthy
Season 9
Season of Dawn
Modified

-

1/27/2020

Modified

-

12/9/2019
Season 8
Destiny 2: Shadowkeep
Modified

-

11/11/2019

Modified

-

10/28/2019

Added

-

9/30/2019
Reviews
To write reviews and manage your Guardian while playing, install Destiny Item Manager.
1 year ago
on PlayStation
Remember when you could kill Riven solo in like 2 seconds with this, Combination Blow on Arc Hunters, and One Two Punch? Still amazing lol
One of the many reasons Hunters are objectively Master Race. Use these with Way of the Warrior Arcstrider and a shotgun with One-Two Punch and suddenly you can kill almost anything with very little effort while being almost invincible. These gloves are the entire reason it's possible to solo Riven.