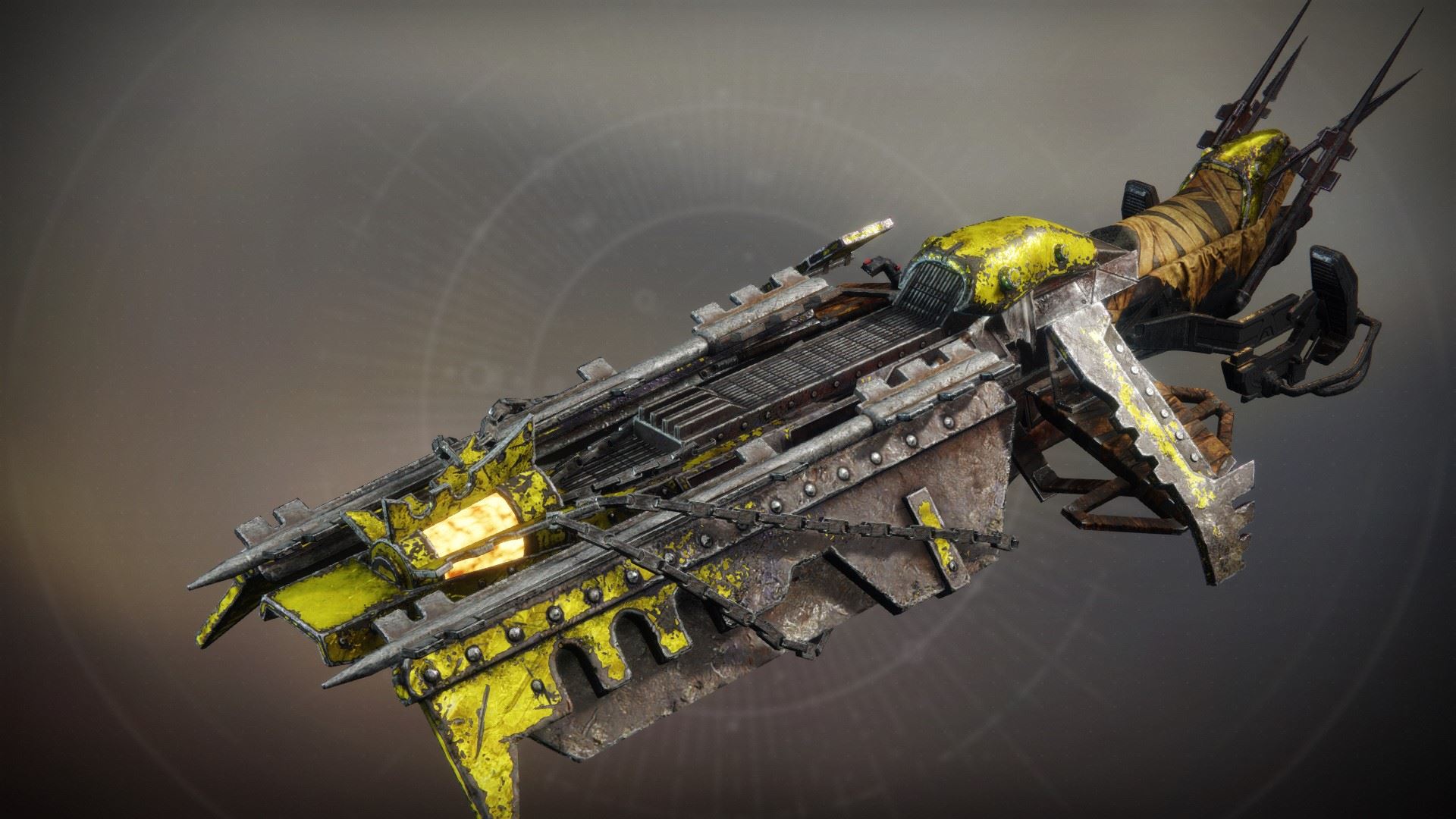 Not everything found in the depths of a prison should be left there.
Read Lore
"There's an old saying: 'If you walk long enough, you'll find yourself.' Trick is, this far out, you gotta find yourself before someone else does, cuz the only company the Shore offers is bad company. "Outlaws and enemies hide around every bend—stalk every rock, every crack. Even allies—them closest you call kin? Out here, where the only law is survival, loyalties can shift with the breeze. Bonds can break. "And trust is a lie easily dismissed when the tables turn and the bad times roll. "So walk weary, and stay ever alert. Should you find yourself out there… have one in the chamber and a steady aim, cuz chances are you won't like what you see." —Excerpt from C.C. LaGrange's translations of "Writings and Observations from the Tangled Shore: A Fallen Text"
Item Statistics
Selecting weapon perks and mods can alter the stats shown below.
Season 14
Season of the Splicer
Modified

-

5/24/2021

Modified

-

5/10/2021
Season 13
Season of the Chosen
Modified

-

4/19/2021

Modified

-

2/8/2021
Season 12
Season of the Hunt
Season 9
Season of Dawn
Modified

-

1/27/2020

Modified

-

12/9/2019
Season 8
Destiny 2: Shadowkeep
Modified

-

11/11/2019

Modified

-

10/28/2019

Modified

-

9/30/2019
Season 7
Season of the Opulence: Penumbra
Season 5
Season of the Forge: Black Armory
Season 4
Destiny 2: Forsaken
Modified

-

9/17/2018

Modified

-

8/31/2018

Added

-

8/27/2018
Reviews
To write reviews and manage your Guardian while playing, install Destiny Item Manager.