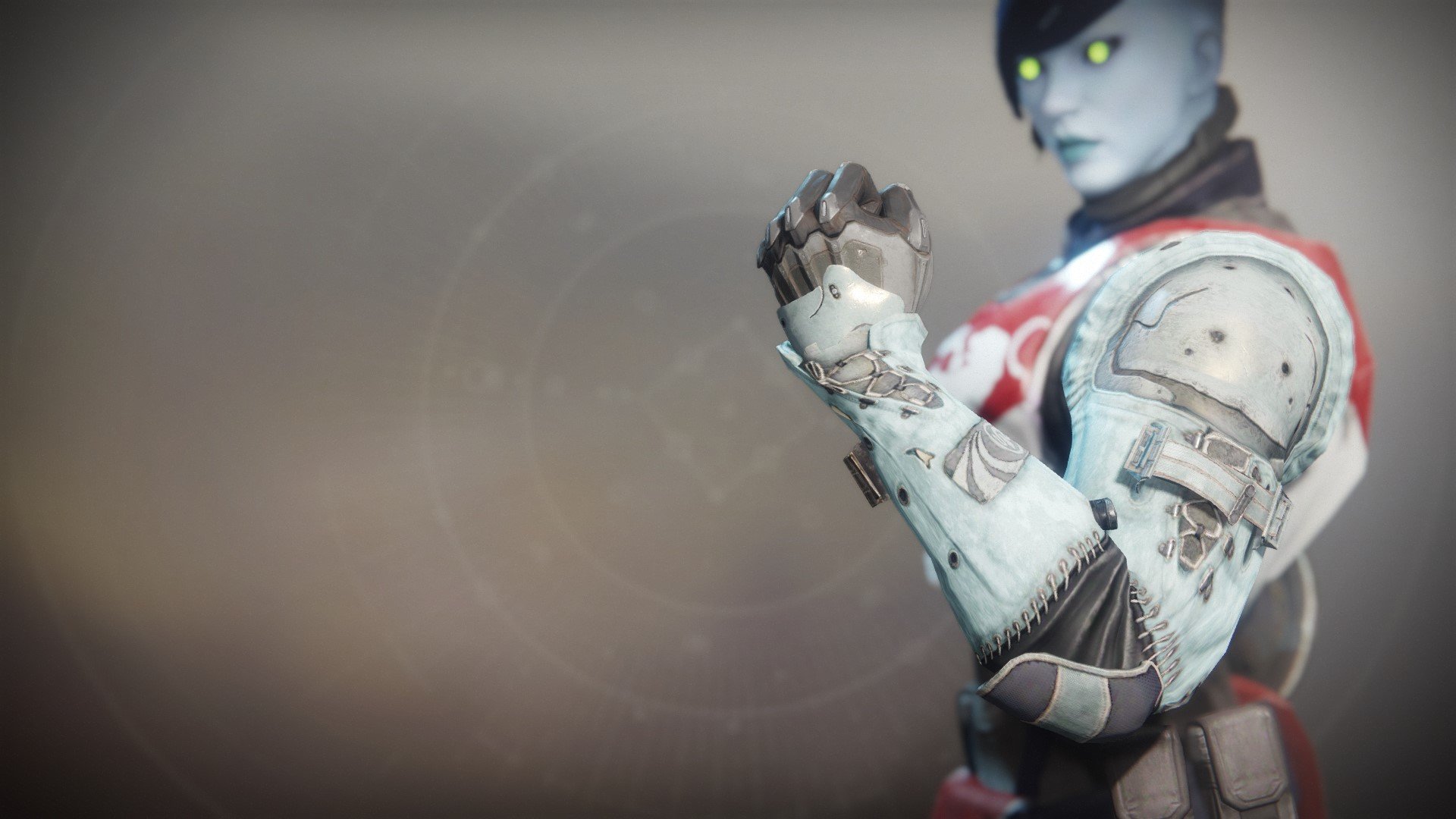 I am a shield unto myself.
Read Lore
This is how it went. We decide to knock off a little piece of Warlord territory. Scary lady calls herself the Wake owns this spot. I can't take a name like that seriously, but she's got that hoarder instinct, like me, so she keeps her villages well-provisioned. Well-provisioned with an amateur security detail. Easy pickings for my crew. So it starts with me, right? I get us in. I set it up, blow open the doors, and then I hand it off to Otto when the cavalry comes. Now Otto's a Sword man. He's all about "craft." Technique. Precision. It's disgusting, but I don't care how he does it, as long as it gets done, so I just let him do it. And Otto does it so beautifully that, when he's done, you're standing there holding your guts in your hands and thanking him for the show. I slip into the supply bunker real fast and quiet, and Otto covers me. He's waiting for them when they find us, and he makes them stop short. Huge guy, Otto. A giant with a Sword and the meanest looking gauntlet on his arm you ever did see. He takes out about ten guys armed with Rifles so fast, so smooth, that they don't even see me going for the goods. One minute we're surrounded, and then we're the only suckers left standing.
Item Statistics
Selecting weapon perks and mods can alter the stats shown below.
| | | |
| --- | --- | --- |
| Mobility | | |
| Resilience | | 20 |
| Recovery | | |
| | | |
| --- | --- | --- |
| Discipline | | |
| Intellect | | |
| Strength | | |
Season 17
Season of the Haunted
Season 16
Season of the Risen
Season 15
Season of the Lost
Modified

-

12/15/2021

Modified

-

10/11/2021

Modified

-

9/13/2021
Season 14
Season of the Splicer
Modified

-

5/24/2021

Modified

-

5/10/2021
Season 13
Season of the Chosen
Modified

-

4/19/2021

Modified

-

2/8/2021
Season 12
Season of the Hunt
Season 11
Season of Arrivals
Season 10
Season of the Worthy
Season 9
Season of Dawn
Modified

-

1/27/2020

Modified

-

12/9/2019
Season 8
Destiny 2: Shadowkeep
Modified

-

11/11/2019

Modified

-

10/28/2019

Modified

-

9/30/2019
Season 7
Season of the Opulence: Penumbra
Season 6
Season of the Drifter: Joker's Wild
Reviews
To write reviews and manage your Guardian while playing, install Destiny Item Manager.