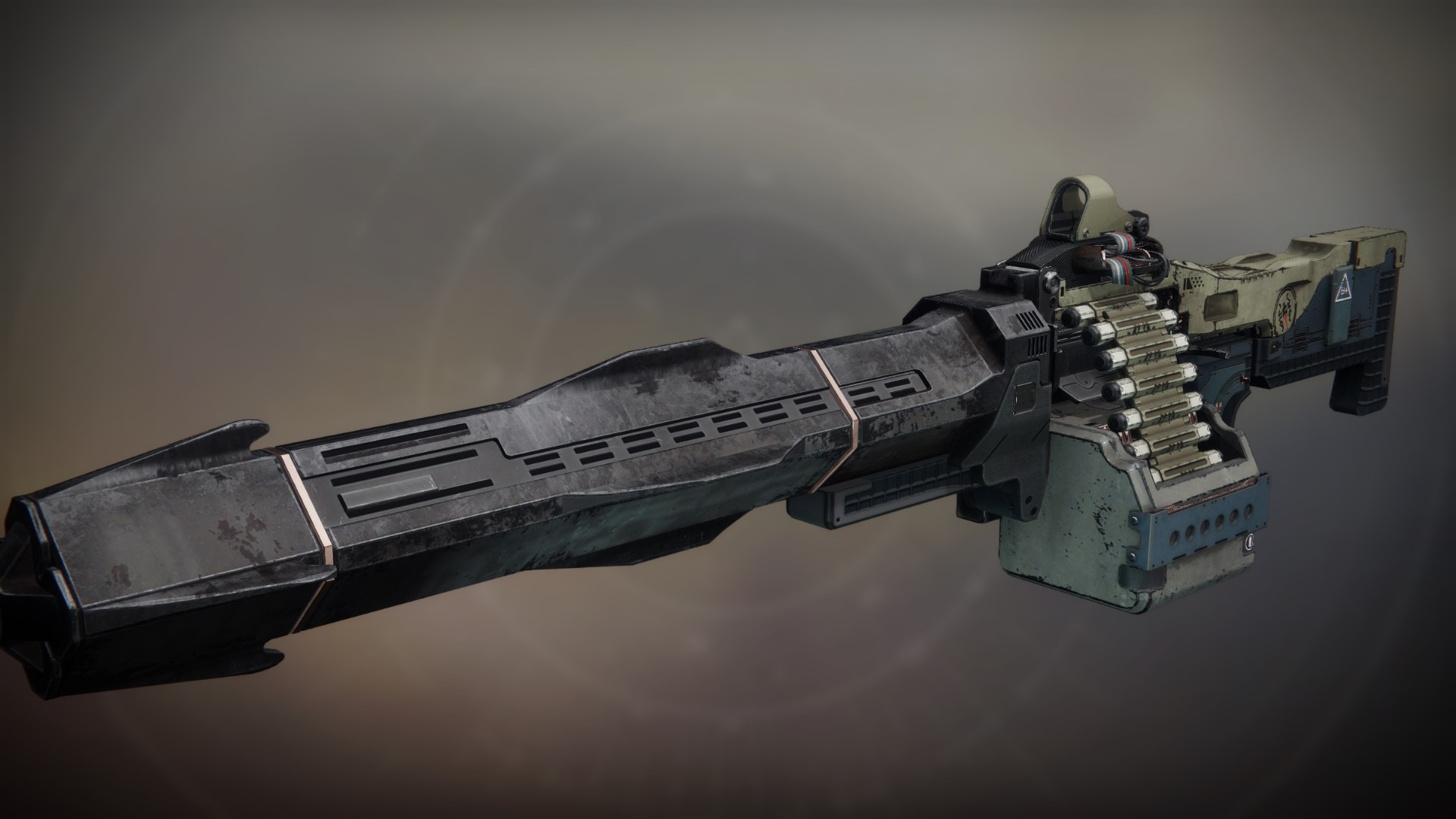 This might sting a little.
Read Lore
There was only darkness… until there was Light. Again. A third time. I knew it. Knew I'd be back one day—only this time, I was something else. Something… not Human. Not by choice, of course. Those damn Hive. They weren't just tryin' to kill me. They were using me to get to my Light. To drain it from my soul. For their sick experiments. But the idiots screwed up. They didn't just drain my Light. They took the whole lot. The entire thing. Soul and all. I'm still me. I'm just not the me I knew. The one with two arms and two legs. I'm something smaller now. But honestly, it's no bother. The fire inside me… it came too. And it rages now more than ever before. The fools have no clue what they've done. No idea the price they'll pay. I'll have my vengeance. In this life, not the next. —Omar Agah
Competitive PvP

Quickplay PvP

Competitive Co-Op

PvE
Survival

Countdown

Clash: Competitive

Control: Competitive

Crimson Doubles

Trials of the Nine

Trials of Osiris

Elimination
Altar of Flame

The Burnout

Distant Shore

The Dead Cliffs

Endless Vale

Javelin-4

Pacifica

Meltdown

Bannerfall

Firebase Echo

Wormhaven

Convergence

Radiant Cliffs

Equinox

Legion's Gulch

Emperor's Respite

Midtown

The Citadel

Retribution

The Fortress

Solitude

Vostok

Gambler's Ruin
PvP Insights
Item Statistics
Selecting weapon perks and mods can alter the stats shown below.
| | | |
| --- | --- | --- |
| Impact | | 100 |
| Range | | 71 |
| Stability | | 39 |
| Handling | | 37 |
| Reload Speed | | 38 |
| Rounds/Min | | 120 |
| Magazine | | 20 |
| | | |
| --- | --- | --- |
| Aim Assistance | | 33 |
| Inventory Size | | 3 |
| Recoil Direction | | 85 |
| Zoom | | 16 |
Season 13
Season of the Chosen
Season 12
Season of the Hunt
Season 11
Season of Arrivals
Season 10
Season of the Worthy
Modified

-

4/20/2020

Modified

-

3/9/2020
Season 9
Season of Dawn
Modified

-

1/27/2020

Modified

-

12/9/2019
Season 8
Destiny 2: Shadowkeep
Modified

-

11/11/2019

Modified

-

10/28/2019

Added

-

9/30/2019
Reviews
To write reviews and manage your Guardian while playing, install Destiny Item Manager.
pve和智谋都不错,尤其智谋打人不管多远都是2发一个,如果入侵前蹭一下泰坦泡泡那就是一枪一个小朋友
Supreme utility and ease of use, plus it's a cool fkn gun.
Great weapon for Gambit, or activities with the HEAVYWEIGHT affix enabled, shredds through everything
1 year ago
on PlayStation
1 year ago
on PlayStation
Great for invading and stopping invaders. With actium war rig you can do respectable DPS from a very safe distance, too (looking at you again, Gambit)
This machine gun is really good, but a buff to both its reserves and magazine would help. i'd rather not rely on using Actium war rig to artificially up the capacity
1 year ago
on PlayStation
This thing is scarily effective as an invasion weapon. Pair it with a low RPM scout like transfiguration and its just nasty.
Excellent gun for this season. It also kills guardians with 2 hits (or 1).
1 year ago
on PlayStation