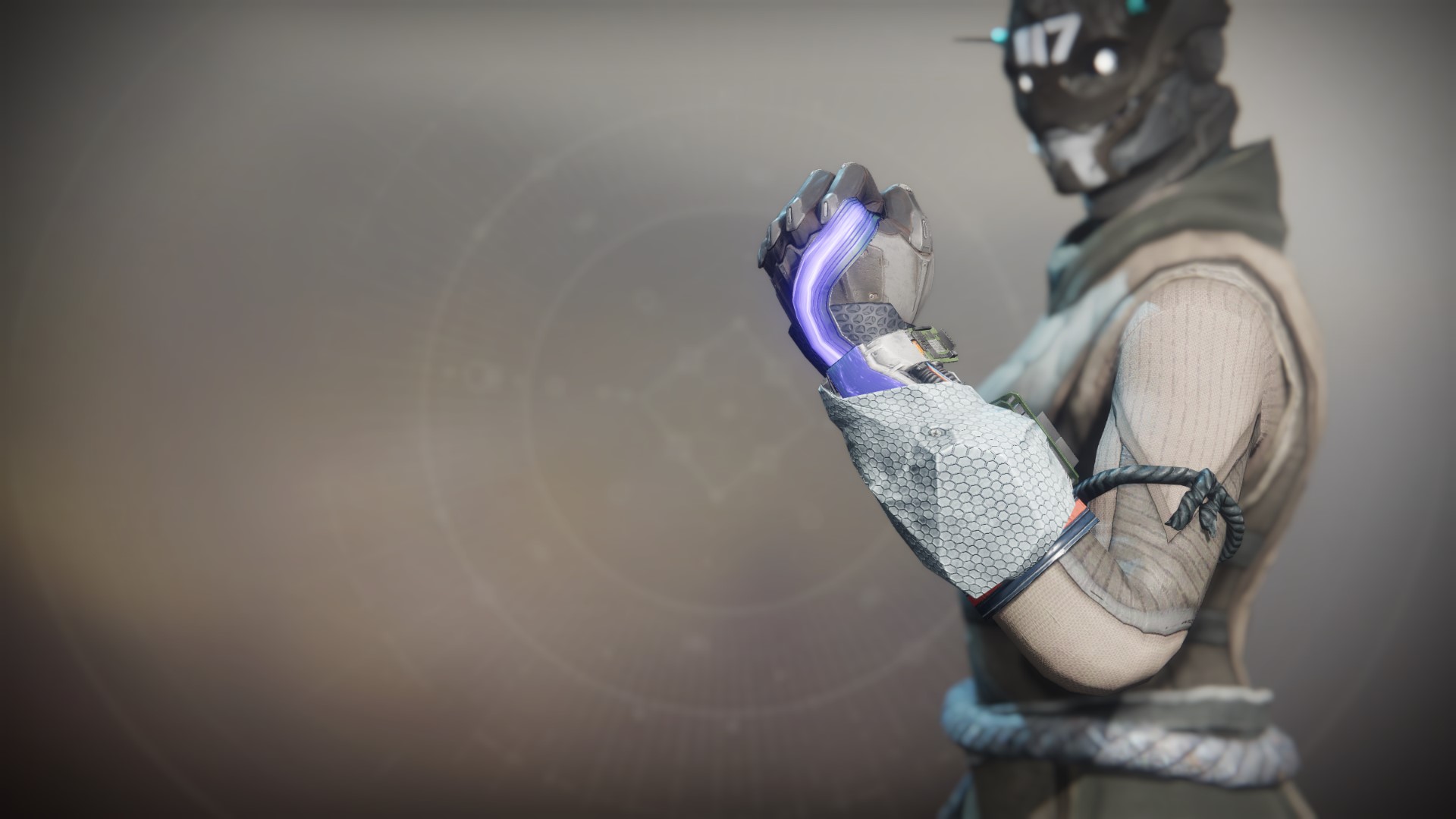 "Nothing is free. I know that. Therefore, he knows it too. If our places were swapped, he would do the same." —Tomek I
Read Lore
FROM THE WRITINGS OF TOMEK All things have a cost. But what if I didn't have to be the one to pay it? The many-worlds theory may be out of fashion among my peers, but the fanatical beliefs of the Future War Cult don't come from nowhere. I remember the exact moment I realized: If I was investigating ways to make my parallel selves carry my burdens, then surely those Tomeks had already had the same idea. I had no way of knowing the others' progress. But each time I bent my head over my workbench, I felt the gaze of infinite eyes upon my shoulders. In the end, I and one other activated our inventions at the exact same space-time coordinates. It came down to a cosmic coin toss. One of us became the owner of the powerful Contraverse Hold. And I became a battery.
Item Statistics
Selecting weapon perks and mods can alter the stats shown below.
| | | |
| --- | --- | --- |
| Mobility | | |
| Resilience | | |
| Recovery | | 2 |
| | | |
| --- | --- | --- |
| Discipline | | |
| Intellect | | |
| Strength | | |
Season 8
Destiny 2: Shadowkeep
Reviews
To write reviews and manage your Guardian while playing, install Destiny Item Manager.
Shuts down every annoying shoulder charger and shotgunner in crucible. Pair in with a handheld supernova and you have yourself an ability based crucible build.
These gloves are beast if you know how to get the most out of them.
Very strong with opressive darkness and overload grenades, the new go-to exotic for any nova bomb mains, like myself. :)
Tool me far too long to appreciate these. 40% damage reduction whilst charging teh grenade. Thats significant guys and gets you out of situations, Stops a shoulder charge too. And charging a grenade and throwing it at a boss gives you infinite grenades. Job done, Shreds Meatball !!!
2 weeks ago
on PlayStation