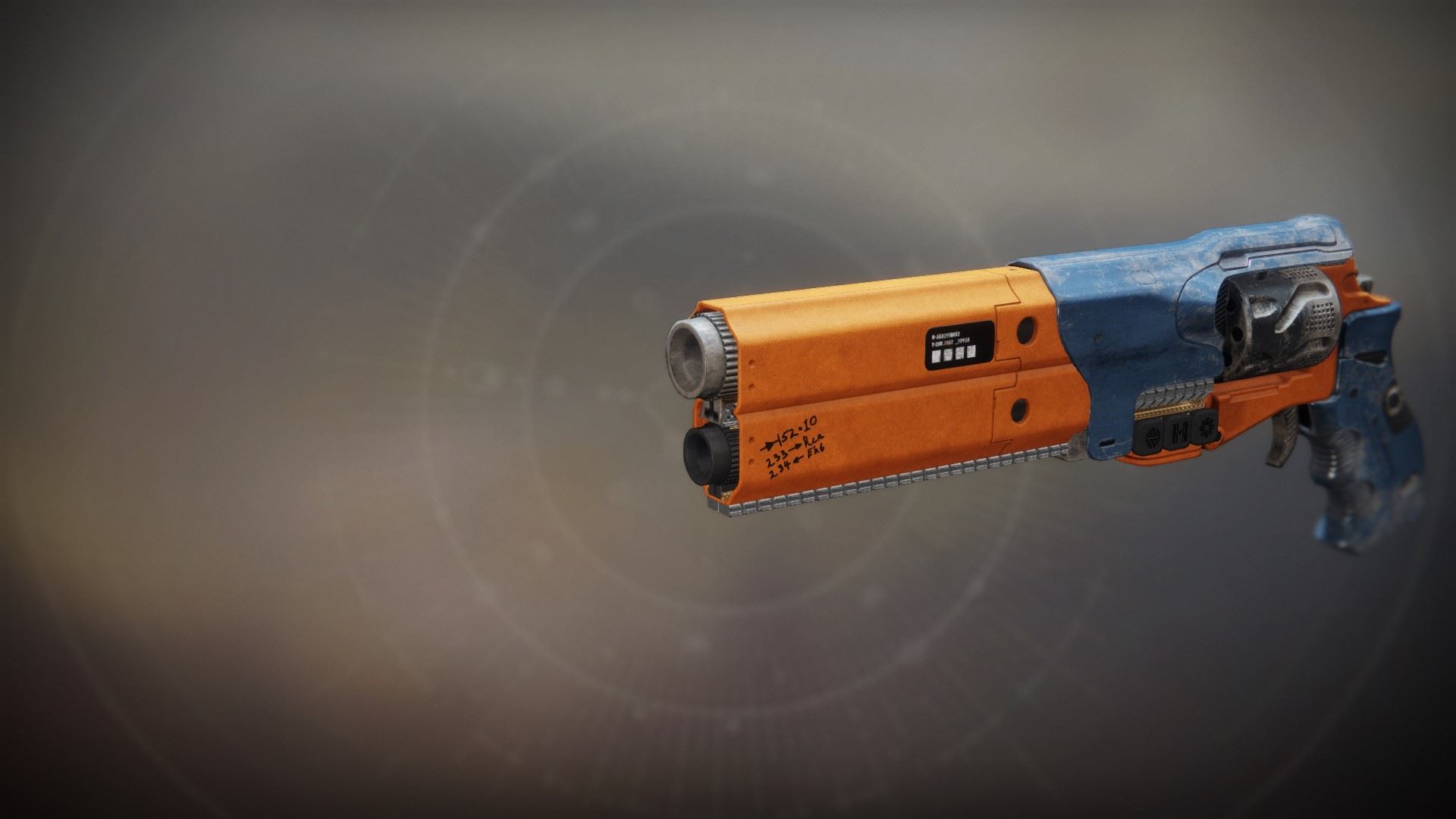 Warden's Law
Legendary
Hand Cannon
Kinetic
Fight. Win. Li- Li- Li- Li- Li- FATAL EXCEPTION HAS OCCURRED AT 0028:C001E36
Select Activity Type
Competitive PvP
Competitive PvP
Quickplay PvP
Competitive Co-Op
PvE
Survival
Countdown
Clash: Competitive
Control: Competitive
Crimson Doubles
Trials of the Nine
Elimination
Altar of Flame
The Burnout
Distant Shore
The Dead Cliffs
Endless Vale
Javelin-4
Pacifica
Meltdown
Bannerfall
Firebase Echo
Wormhaven
Convergence
Radiant Cliffs
Equinox
Legion's Gulch
Emperor's Respite
Midtown
The Citadel
Retribution
The Fortress
Solitude
Vostok
Gambler's Ruin
PvP Insights
Item Statistics
Selecting weapon perks and mods can alter the stats shown below.
| | | |
| --- | --- | --- |
| Impact | | 92 |
| Range | | 60 |
| Stability | | 36 |
| Handling | | 32 |
| Reload Speed | | 34 |
| Rounds/Min | | 110 |
| Magazine | | 8 |
| | | |
| --- | --- | --- |
| Aim Assistance | | 68 |
| Inventory Size | | 52 |
| Recoil Direction | | 97 |
| Zoom | | 14 |
Source: Complete Nightfall strike "Warden of Nothing."
Season 8
Destiny 2: Shadowkeep
Modified

-

10/28/2019

Modified

-

9/30/2019
Season 5
Season of the Forge: Black Armory
Modified

-

1/28/2019

Modified

-

11/20/2018
Season 4
Destiny 2: Forsaken
Modified

-

9/17/2018

Modified

-

9/10/2018

Modified

-

8/31/2018

Added

-

8/27/2018
Reviews
To write reviews and manage your Guardian while playing, install Destiny Item Manager.
great 110 HC with feeding frenzy.
feeding frenzy , killclip . dope gun
2 weeks ago
on PlayStation
I REALLY want this gun to be good, but its outclassed by almost every other hand cannon. If it actually shot two half damage bullets like it should, it would be decent.
In practice and on paper it's no better or worse than any other aggressive frame hand cannon (takes a minimum of three shots to kill in PvP) but it has the added benefit of being the ONLY handcannon in the entire game that can roll Feeding Frenzy. Would Rapid Hit be better? Perhaps, but even the best players don't have 100% headshot accuracy, so instant reloads when you miss and kill a Dreg with a body shot is pretty nice. I haven't been able to ever do it again in any situation, but when I was testing this out with a buddy, I fired at him twice; the first shot missed and went over his shoulder, but the second shot was a head shot. For whatever reason, this second shot caused SEVEN damage numbers and instantly killed him. I made sure to record a clip of it in case I was seeing things, but nope, it pulled a Hawkmoon and did massive damage in a single shot. I've never seen that happen again. Maybe someone could figure it out and make it slightly consistent?
Mi favorito durante la temporada del arma
4 weeks ago
on PlayStation
may not be top tier but it's my own Blue Rose.
Get a god roll = Best handgun PVE PVP? I don't know, ask The Last Word. I don't play PVP that much.
This gun gets some bad press because if what it could of been but for me I cant fault it. With the god roll its great. The amount of times ive tested it alongside Duke and the other worthy 110's and even before rampage it ALWAYS hits considerably harder.
Like all 110's, this thing hits like a truck, but this one even more so than others. Why? As far as I know (and at the time of writing this review,) it's the only handcannon in the game that has the double fire archetype, where in it shoots two shots for the price of 1, with the second shot acting as an explosive payload. With the right rolls this thing becomes an absolute monster in both PvE and PvE. With an Outlaw/Feeding Frenzy and Rampage/Kill Clip combo this thing becomes disgustingly strong, melting enemies and guardians in moments. With Kill Clip procced this baby 2-taps people in the crucible (assuming you hit your headshots.) However, it lacks the range potential that a well rolled Duke Mk44 can hit and this really puts something of a damper on the gun in PvP (still good tho.) If you like 110's and want to use something that isn't the Duke then give this baby a shot - you won't regret it.
Impact and range for sure, rate of fire is kinda slow
1 month ago
on PlayStation
1 month ago
on PlayStation
good gun
Although I have Feeding Frenzy + Killclip, it suffers at mid-long range since it is a dual fire HC. Overall, solid 110.
Perfect 2 bullets is worse than one!!@