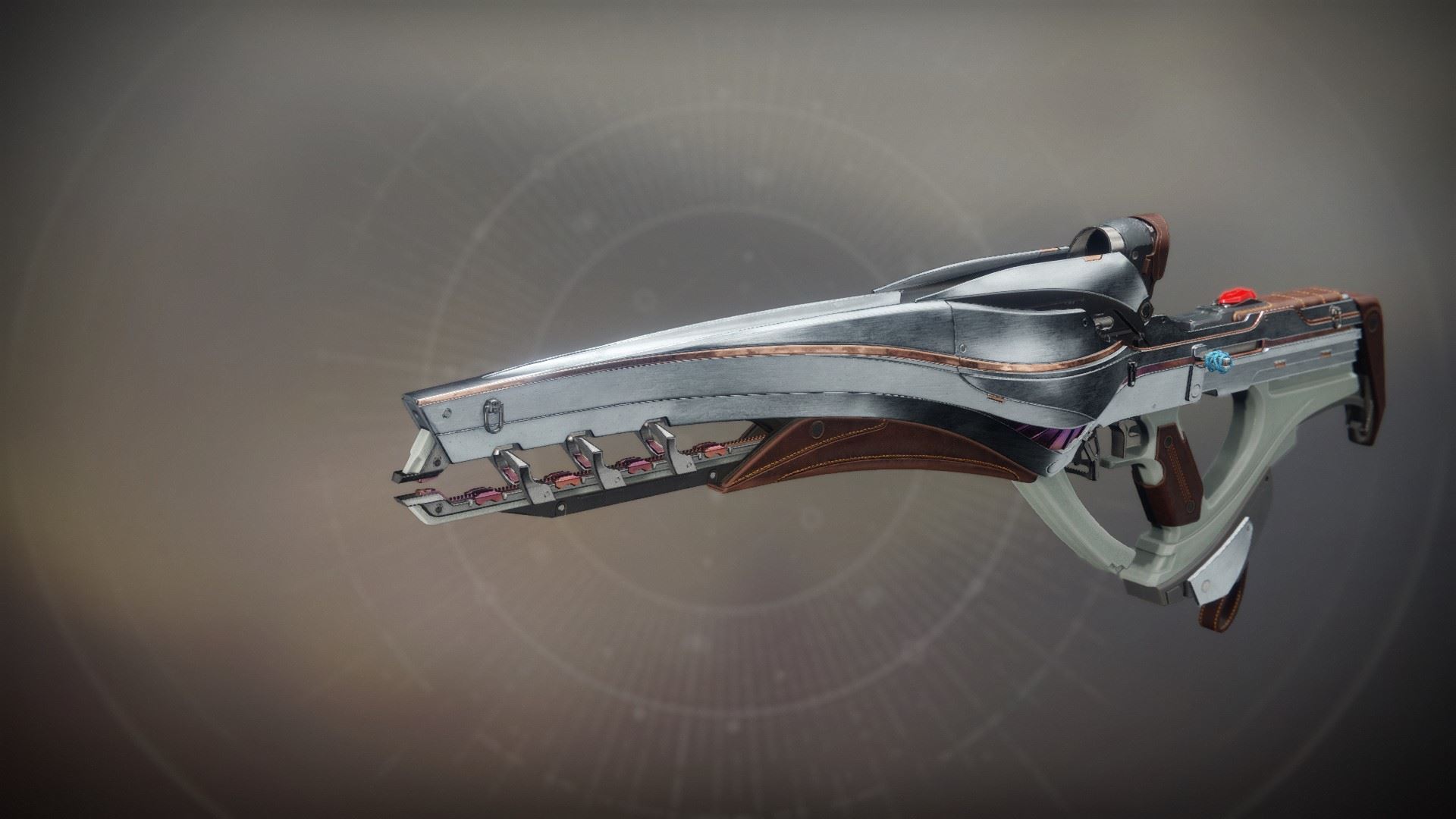 "I've forgotten so much of my past life, of my family. But when I hold this rifle, everything feels right. I feel like… I'm home." —Ana Bray
Read Lore
Most people wouldn't consider a broken weapon a birthday present. But the Brays… aren't like most people. Sure, they tell me I'm smart, but they have a closeness, a relationship to the tools and machines they work with that goes beyond words. I never thought they would trust me enough to be a part of that. Until today. Elsie knows I've been working in the lab, trying to perfect the scout rifle designs in secret. I thought she'd be angry, that a weapon like this was a Bray project, not something for her adopted little sister. But this morning she surprised me. She handed me the weapon, a smile on her face. She told me she had checked it over, but only I could finish it. A real piece of Bray tech. And it's mine. I finally feel like I've found my place. The Brays are more than just scientists. They're my family.
Competitive PvP

Quickplay PvP

Competitive Co-Op

PvE
Survival

Countdown

Clash: Competitive

Control: Competitive

Crimson Doubles

Trials of the Nine

Trials of Osiris

Elimination
Altar of Flame

The Burnout

Distant Shore

The Dead Cliffs

Endless Vale

Javelin-4

Pacifica

Meltdown

Bannerfall

Firebase Echo

Wormhaven

Convergence

Radiant Cliffs

Equinox

Legion's Gulch

Emperor's Respite

Midtown

The Citadel

Retribution

The Fortress

Solitude

Vostok

Gambler's Ruin
PvP Insights
Item Statistics
Selecting weapon perks and mods can alter the stats shown below.
| | | |
| --- | --- | --- |
| Impact | | 67 |
| Range | | 73 |
| Stability | | 55 |
| Handling | | 36 |
| Reload Speed | | 40 |
| Rounds/Min | | 150 |
| Magazine | | 14 |
| | | |
| --- | --- | --- |
| Aim Assistance | | 39 |
| Inventory Size | | 55 |
| Recoil Direction | | 77 |
| Zoom | | 21 |
Season 13
Season of the Chosen
Season 12
Season of the Hunt
Season 11
Season of Arrivals
Season 10
Season of the Worthy
Season 9
Season of Dawn
Modified

-

1/27/2020

Modified

-

12/9/2019
Season 8
Destiny 2: Shadowkeep
Modified

-

11/11/2019

Modified

-

10/28/2019

Modified

-

9/30/2019
Season 5
Season of the Forge: Black Armory
Modified

-

1/28/2019

Modified

-

11/20/2018
Season 4
Destiny 2: Forsaken
Modified

-

9/17/2018

Modified

-

8/31/2018

Modified

-

8/27/2018
Season 3
Destiny 2 Expansion II: Warmind
Modified

-

6/26/2018

Modified

-

5/23/2018

Modified

-

5/15/2018

Added

-

5/7/2018
Reviews
To write reviews and manage your Guardian while playing, install Destiny Item Manager.
11 months ago
on PlayStation
I love this gun
quite good in PVP, really good in PVE, BUT currently the bug prevents the explosion and burn damage, when constantly shooting!
1 year ago
on PlayStation
one of my favorite for pve great for add clear with the catalist and sustained dps on bosses as log as your landing your crits
1 year ago
on PlayStation
Только если вам нужны бесконечные патроны, а так ниочем.
Только если вам нужны бесконечные патроны, а так ниочем.
1 year ago
on PlayStation
Great for the Whisper of the Worm quest - and other pursuits.
在特定场合很强,比如单刷,比如破碎王座第二关。但是不够通用,很难找到一个可以带全程的本。要求爆头,但爆头伤害也不高。只能说是一把可以用的玩具枪
在特定场合很强,比如单刷,比如破碎王座第二关。但是不够通用,很难找到一个可以带全程的本。要求爆头,但爆头伤害也不高。只能说是一把可以用的玩具枪
It was one of my favorite guns back near my intro into D2 and it is stull one of the guns that I just adore. It's got style and with the Catalyst it's good for killing the swarms of enemies in most activities, and if you're a crack shot in Crucible this will be a fun gun to use too.
Never have to reload when you have good aim, has a form of clear but not an amazing one. Explosion procs hunter solar middle tree melee regen.
1 year ago
on PlayStation
1 year ago
on PlayStation
When they're low and you land that explosion, they will die. lmao